Eco-conscious Startups: Tips for Building a Green Business from Scratch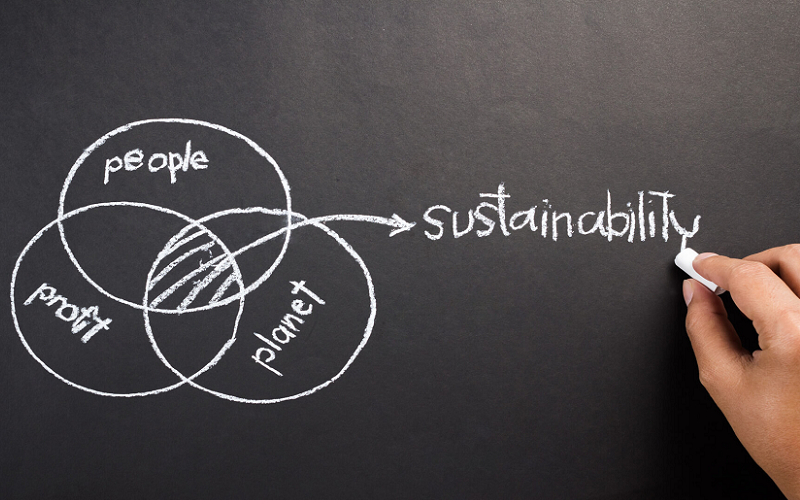 In an era where environmental concerns have rightfully taken center stage, eco-conscious startups have emerged as beacons of change in the business landscape. These innovative ventures not only prioritize profit but place our planet's health at the core of their mission. Whether it's the food we eat, the clothes we wear, or the way we commute, every aspect of our lives holds the potential to be transformed by sustainable practices.
As aspiring entrepreneurs, the prospect of launching a business that harmonizes economic goals with environmental values can seem daunting. Yet, with the right guidance and a heart set on making a difference, building a green business from scratch is not just achievable — it's the future.
Understanding the Eco-conscious Movement
The term "eco-conscious" has evolved from a mere buzzword into a powerful global movement, encapsulating the collective efforts of businesses, governments, and individuals to preserve our environment. Before diving into the intricacies of setting up an eco-conscious startup, it's essential to grasp the roots and significance of this movement, and understand how it's shaping modern commerce.
Historical Background
The eco-conscious movement finds its origins in the environmental activism of the 1960s and 1970s, a period marked by increasing awareness of environmental degradation, pollution, and resource depletion. The publication of Rachel Carson's "Silent Spring" in 1962 can be considered a pivotal moment, drawing attention to the harmful effects of pesticides on the environment. This, among other revelations, paved the way for a global shift in perspective, culminating in events like the first Earth Day in 1970. Over the decades, the movement expanded beyond just activism, influencing the spheres of policy-making, education, and, importantly, business.
Current Trends in Sustainable Business
Fast forward to today, and sustainable business practices are no longer mere corporate social responsibility initiatives but fundamental strategies for long-term success. Consumer demand for green products is growing rapidly. A survey conducted by Nielsen in 2018 found that 81% of global consumers felt strongly that companies should help improve the environment.
Three major trends dominate the current eco-conscious business scene.
Circular Economy
Instead of the traditional linear model of 'take, make, dispose,' businesses are adopting a circular approach, focusing on reusing, recycling, and regenerating.
Sustainable Supply Chain Management
Companies are increasingly scrutinizing their supply chains, ensuring that every stage adheres to ethical and sustainable practices [1].
Green Tech Innovation
From renewable energy solutions to sustainable agriculture technologies, green tech startups are thriving, presenting both economic and environmental opportunities.
Benefits to Society, Environment, and Economy
The eco-conscious movement is not just about saving trees or reducing carbon footprints. Its implications are far-reaching, affecting every facet of our lives.
Society
Green businesses often prioritize ethical practices, leading to improved labor rights, better workplace environments, and community upliftment.
Environment
From conserving biodiversity to preventing further degradation, eco-conscious businesses directly contribute to the restoration and protection of our planet.
Economy
A green economy can be a prosperous one. According to the World Economic Forum, transitioning to a green economy could result in business savings of up to $26 trillion by 2030. Moreover, eco-friendly industries often lead to job creation, especially in sectors like renewable energy and sustainable agriculture.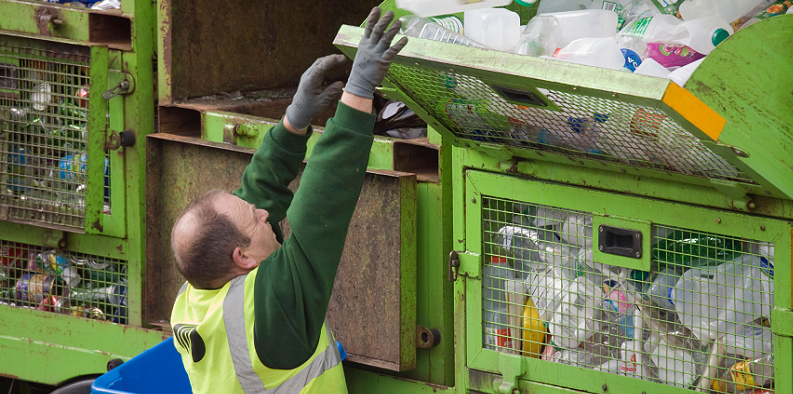 Identifying Your Green Business Idea
Every entrepreneurial journey begins with a spark of inspiration. When it comes to eco-conscious startups, this inspiration is often fueled by a blend of passion for the environment and the recognition of a market gap waiting to be filled. Crafting a viable green business idea entails more than just good intentions. It requires an intricate understanding of the market, genuine commitment to sustainability, and a clarity of purpose.
Finding Inspiration for Your Business
Green businesses span a myriad of industries and sectors, from sustainable fashion and organic agriculture to renewable energy and zero-waste products. Here's how you can find your inspiration:
Personal Passion
What environmental issues resonate deeply with you? Whether it's the alarming rate of deforestation or the polluting effects of fast fashion, let your concerns guide your business vision.
Community Needs
Engage with your local community. Identify challenges they face in adopting sustainable practices and consider how a business could address those.
Global Trends
Keep an eye on international markets and evolving consumer behavior. Adopting global sustainability trends can often offer a competitive edge.
Aligning Business Ideas with Sustainable Goals
Having a business idea is just the start. Ensuring its alignment with genuine sustainability goals ensures long-term feasibility and authenticity [2].
Define Clear Objectives
Clearly outline what you aim to achieve, both in terms of business growth and environmental impact.
Assess Feasibility
Research extensively. Understand the resources required, potential challenges, and the scalability of your idea.
Seek Feedback
Engage with experts in the field of sustainability, potential consumers, and even critics. Their insights can help refine your idea further.
Identifying Target Audience and Market Need
Your business will only thrive if there's a market demand for your offerings. Understanding your target audience is crucial.
Demographic Research
Who are the potential customers for your product or service? Consider aspects like age, location, lifestyle, and purchasing behaviors.
Survey Potential Customers
Engage with your potential audience. Use surveys or interviews to understand their needs, preferences, and willingness to engage with an eco-conscious business.
Analyze Competitors
Study businesses with similar offerings. Understand their strengths, identify gaps in their strategies, and carve a unique niche for your startup.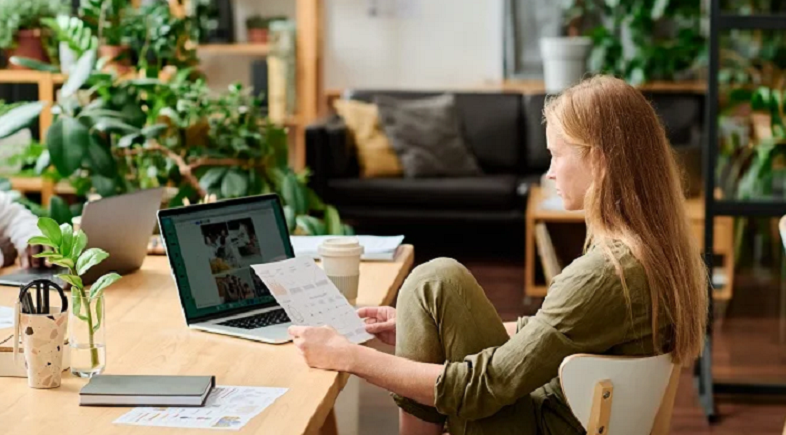 Creating an Eco-conscious Business Plan
An idea, no matter how groundbreaking, remains abstract until transformed into a tangible blueprint for action. That's where a business plan steps in. Especially for eco-conscious startups, this document not only provides a roadmap for growth but also serves as a commitment to sustainability, guiding all future actions. Crafting a green business plan involves melding traditional business strategies with an unwavering dedication to the environment.
Components of a Green Business Plan
The fundamental architecture of a business plan remains consistent across industries. However, for an eco-conscious venture, it is enriched with sustainability metrics and objectives.
Executive Summary
Briefly introduce your business idea, vision, and mission.
Highlight the environmental objectives and how your business intends to achieve them.
Market Analysis
Study your target audience, their preferences, and purchasing behaviors concerning eco-friendly products or services.
Identify gaps in the market and illustrate how your business fills them.
Operational Plan
Detail the daily operations, including sourcing of materials, manufacturing, and distribution.
Emphasize eco-friendly practices at each stage, such as sustainable sourcing or carbon-neutral shipping.
Environmental Impact Assessment
Conduct a thorough analysis of your business's potential environmental impact.
Outline strategies to mitigate any negative impacts and maximize positive ones.
Importance of Setting Sustainable Goals
As you pen down your business plan, it's crucial to embed sustainability goals within each section. These aren't just markers for environmental impact but also signify:
Accountability: Concrete goals ensure that your business remains accountable to its eco-conscious commitments.
Measurement: Well-defined objectives provide metrics against which progress can be measured.
Stakeholder Assurance: Investors, employees, and customers are increasingly valuing green initiatives. Clear goals showcase the business's seriousness about sustainability.
Utilizing Green Business Models
In the eco-conscious landscape, the traditional business model canvas undergoes an evolution, integrating sustainability at its core [3].
Service-based Models: Instead of selling products, consider offering services, reducing material waste. For instance, instead of selling washing machines, offer washing services.
Product as a Service (PaaS): Rent out your product, ensuring its optimal use and reducing redundant production.
Subscription Models: Offer sustainable products on a recurring basis, ensuring consistent quality and reducing wastage.
Circular Models: Embrace a business model where products are designed for reuse, recycling, or refurbishment.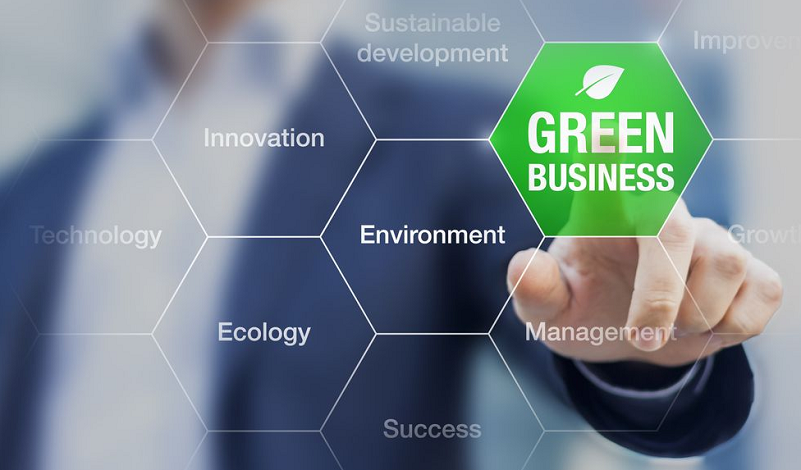 Registering Your Green Business
The journey from ideation to actualization is filled with numerous steps, and one of the pivotal milestones is officially registering your business. For eco-conscious startups, registration goes beyond the traditional paperwork — it's an opportunity to etch your green ethos into the legal foundations of your enterprise. However, as you tread this path, it's crucial to understand the nuances of registering a business that is intrinsically linked to environmental sustainability.
Choosing the Right Business Structure
Your chosen business structure can significantly influence your operations, taxation, and liabilities. While many structures exist, it's essential to pick one that aligns best with your green objectives:
Sole Proprietorship
Suitable for small-scale green initiatives, this structure offers simplicity but comes with personal liability for business debts.
Partnership
If you're collaborating with fellow eco-enthusiasts, this might be a fit. Ensure drafting clear agreements detailing roles and profit-sharing.
Limited Liability Company (LLC)
Combining features of corporations and partnerships, an LLC offers protection against personal liabilities and can be an apt choice for medium to large-scale eco-startups.
B-Corporation
Specifically designed for businesses that balance profit and purpose, B-Corps are legally required to consider environmental and social impacts in decision-making.
Meeting Legal Requirements for Eco-conscious Business
In addition to standard registration processes, green businesses might encounter some unique legal considerations:
Environmental Regulations
Ensure compliance with local, state, and federal environmental regulations pertinent to your industry. This might involve waste disposal practices, emissions standards, or raw material sourcing regulations.
Certifications
Some industries offer eco-certifications, showcasing adherence to sustainability standards. While not always mandatory, they can bolster your business's credibility.
Product Labeling
If your products boast eco-friendly attributes, ensure that all labeling and marketing claims adhere to regulatory guidelines to avoid misrepresentation.
Applying for Relevant Certifications and Licenses
For eco-conscious businesses, specific certifications can amplify credibility and attract a niche customer base:
Organic Certifications
If you're in the food or agricultural sector, this certification can vouch for your adherence to organic farming practices.
Fair Trade
This certification ensures ethical production practices, often relevant for businesses involved in global supply chains.
Energy Star or Green Seal
For businesses manufacturing appliances or products, such certifications validate energy efficiency and eco-friendliness.
LEED Certification
If your business premises aim for sustainability, this certification assesses the environmental performance of your building [4].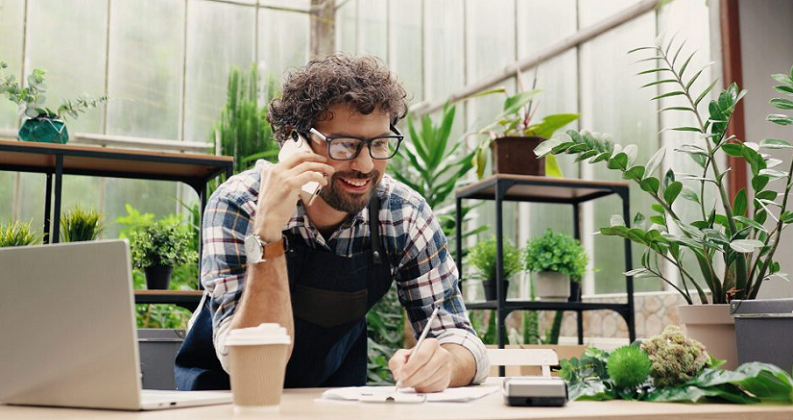 Designing a Sustainable Workspace
Beyond products, services, and business models, sustainability also weaves its magic into the very spaces where ideas are nurtured and businesses flourish. A workspace is not just walls and furniture—it's a reflection of a company's ethos and values. For eco-conscious startups, this space becomes a testament to their green commitments. From construction materials to daily operations, every detail matters.
Selection of Location and Building
Your choice of location can greatly impact your environmental footprint and daily operational sustainability:
Proximity to Public Transport
Choose a location easily accessible via public transport. This reduces the carbon footprint of daily commutes and encourages sustainable travel among employees.
Existing Structures
Instead of new construction, consider renovating an existing structure, minimizing environmental disruption and resource consumption.
Natural Light Access
Opt for a space with abundant natural light, reducing the need for artificial lighting and thereby conserving energy.
Sustainable Construction and Design
If you're setting up a new space or refurbishing an old one, your approach to construction and design can make a world of difference:
Eco-friendly Materials
Use recycled or sustainably sourced construction materials, like bamboo, reclaimed wood, or recycled metal and glass.
Green Roofing and Walls
Incorporate green roofs and walls to enhance insulation, reduce energy consumption, and boost air quality.
Energy-efficient Design
Opt for designs that utilize passive solar heating, natural ventilation, and other eco-friendly architectural techniques.
Incorporating Green Operations
The daily operations of your workspace can further solidify your green credentials:
Reduce, Reuse, Recycle
Implement comprehensive waste management strategies. This includes recycling stations, composting options, and efforts to minimize single-use items [5].
Energy-efficient Appliances
Ensure all appliances, from computers to coffee machines, are energy-efficient, preferably with certifications like Energy Star.
Sustainable Office Supplies
Choose stationery and office supplies that are either recycled, upcycled, or made from sustainable sources.
Promoting an Eco-conscious Culture
Your workspace's sustainability also depends on the people within it and their daily practices:
Green Education
Host regular workshops and training sessions on sustainability for employees, keeping them informed and engaged.
Encouraging Sustainable Commutes
Foster a culture of carpooling, cycling, or using public transport. Consider providing incentives or facilities like bike storage or carpool boards.
Mindful Consumption
Promote the use of reusable mugs, cutlery, and plates. Consider stocking the pantry with organic, local, or fair-trade snacks and beverages.
Managing Finances for an Eco-conscious Startup
The financial landscape of an eco-conscious startup presents a unique interplay of challenges and opportunities. On one hand, sustainable practices might entail additional investments; on the other, they often unlock avenues for grants, incentives, and a loyal customer base. Balancing this duality requires a nuanced financial strategy, tailored to the green ethos of your business.
Budgeting for Sustainable Initiatives
Every green measure, from sourcing eco-friendly materials to implementing energy-efficient systems, has a cost implication. Strategic budgeting is crucial:
Prioritize Initiatives
Identify which sustainable measures offer the most significant environmental impact and align best with your business goals. Allocate funds accordingly.
Factor in Long-term Savings
While some eco-initiatives might have upfront costs, they often lead to long-term savings. For instance, solar panels might be expensive initially but can drastically reduce energy bills over time.
Stay Updated on Market Prices
Sustainable technology and solutions are rapidly evolving. Regularly update your budget based on market prices to ensure cost-efficiency.
Exploring Green Funding Options
Traditional funding avenues might not always recognize the potential and ethos of eco-conscious startups. Hence, exploring green-specific channels can be beneficial:
Green Grants
Numerous governmental and non-governmental bodies offer grants for eco-friendly businesses. Research and apply to relevant ones.
Eco-conscious Investors
Angel investors or venture capitalists with an inclination towards sustainability might be more willing to invest in your startup.
Crowdfunding
Platforms like Kickstarter or Indiegogo can be leveraged to raise funds, especially if your business idea resonates with eco-aware audiences.
Monitoring and Reducing Carbon Footprint
Your environmental footprint has indirect financial implications, influencing customer loyalty, brand reputation, and potential regulatory fines:
Regular Audits
Conduct periodic environmental audits to assess and monitor your business's carbon footprint.
Implement Reduction Strategies
Based on audit results, strategize to minimize negative impacts. This could involve optimizing logistics, reducing waste, or enhancing energy efficiency.
Carbon Offsetting
Consider investing in carbon offset programs to neutralize any unavoidable emissions.
Pricing Products and Services
The cost structure of sustainable products might differ from conventional ones, affecting pricing strategies:
Value Proposition
Ensure that your pricing communicates the value proposition, which in this case includes the sustainable benefits of your product or service.
Competitor Analysis
Analyze how competitors, especially other green businesses, price their offerings. Strike a balance between competitiveness and profitability.
Dynamic Pricing
Be open to adjusting prices based on evolving costs, market demand, and feedback.
References

[1] 23 Green Business Ideas for Eco-Minded Entrepreneurs
[2] Adopting Eco-Friendly Practices: The Key to Future-Proofing Your Startup
[3] Tech Startup Sustainability Guide: Running An Eco-Friendly Business
[4] Entrepreneurs on Building More Eco-Conscious Startups
[5] How to Get Funding and Grants for Green Startups