Why Philosophy Matters for Startups: An Unconventional Guide to Business Thinking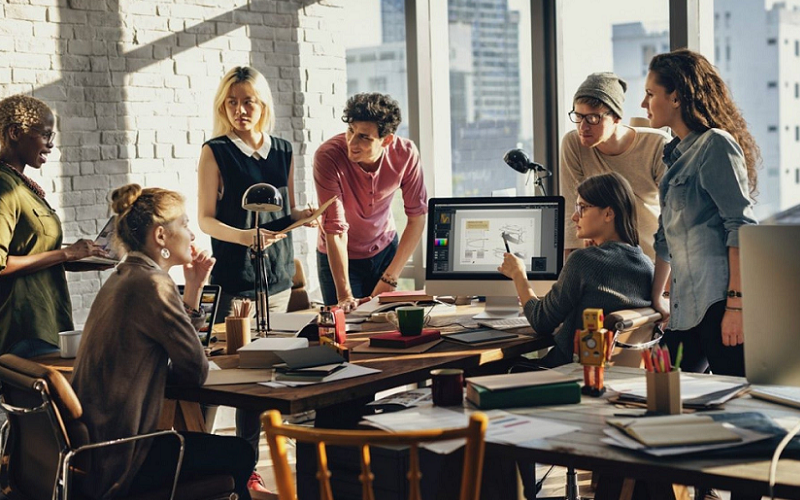 In today's fast-paced business world, startups are often advised to prioritize data-driven decisions, rapid prototyping, and agile methodologies. Yet, as we hurtle forward, there's something profound to be said about looking back—specifically, to the ancient world of philosophy. At first glance, Aristotle, Socrates, or Confucius might seem worlds apart from the bustling tech hubs of Silicon Valley or the entrepreneurial accelerators of today. But delve deeper, and you'll discover that these philosophical giants offer timeless insights, capable of revolutionizing the way startups operate.
The Philosophical Foundations of Business
The interplay between philosophy and business might not be immediately apparent to many. Yet, when you scratch beneath the surface of most business principles, you'll find philosophical underpinnings that have shaped decision-making processes, ethical standards, and strategic directions for centuries. It's worth noting that many of the great thinkers from the annals of history were not just philosophers in an armchair; they were often deeply entrenched in the societal and economic affairs of their time.
Historical Connection: Philosophers Who Were Also Entrepreneurs
In ancient Greece, Thales of Miletus, often hailed as the first philosopher, was known to have engaged in entrepreneurial pursuits. Legend has it that he once secured all the olive presses in Miletus, predicting a particularly good harvest, and then made a fortune by renting them out at a premium. Similarly, Marcus Aurelius, the Stoic philosopher, was also a Roman Emperor, balancing the governance of an empire with his contemplative writings.
The Renaissance period too had its share of philosopher-entrepreneurs. Benjamin Franklin, for instance, was not only a leading thinker of his time but also a successful printer, writer, and inventor. His philosophical beliefs often translated into his business practices, emphasizing hard work, integrity, and public service.
These examples highlight the profound connection between philosophical thought and entrepreneurial activity. Philosophers were not isolated from the realities of the world; instead, they actively engaged with them, often driving change and innovation.
Key Philosophical Concepts Every Entrepreneur Should Understand
While the practical applications of philosophy in business are numerous, there are several core concepts that are particularly enlightening for entrepreneurs.
The Principle of Sufficient Reason
Originated by Leibniz, this principle posits that everything has a reason or a cause. In a business context, this encourages entrepreneurs to be deeply inquisitive, always asking "why" and seeking the underlying causes behind challenges and successes.
Dialectics
A concept popularized by Hegel and later Marx, dialectical thinking involves understanding that every situation (or thesis) contains its opposition (or antithesis), and the resolution of this tension leads to a new situation (synthesis). For startups, this means seeing challenges and obstacles not as roadblocks but as opportunities for innovation and growth.
Existential Freedom and Responsibility
Stemming from existentialist philosophers like Sartre and Camus, this concept underscores the freedom individuals have in making choices and the subsequent responsibility they bear for those choices. Entrepreneurs must realize the weight of their decisions, not just for their business but for their employees, customers, and society at large [1].
The Golden Mean
Introduced by Aristotle, this principle suggests virtue is found between extremes. In the business world, this can be translated to mean balance – whether in terms of work-life harmony, financial prudence versus investment, or risk-taking versus caution.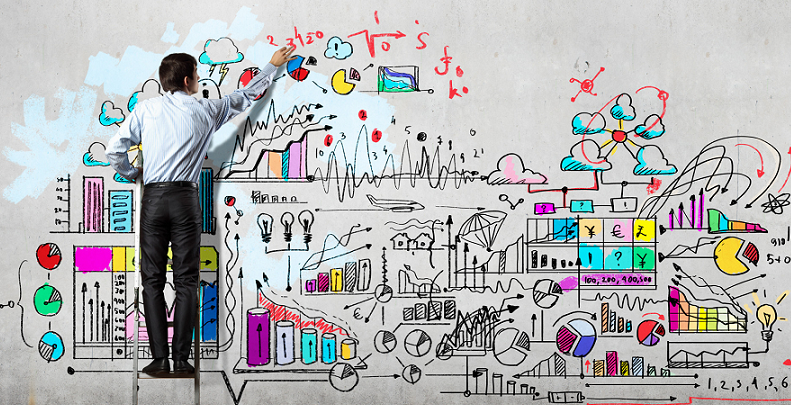 Ethical Considerations in Business
In the world of startups and entrepreneurship, the relentless quest for success and innovation often takes center stage. But in the heart of this whirlwind activity lies a crucial component that defines the very soul of a business: ethics. Rooted in philosophical teachings, ethical considerations shape not just the integrity of a company, but also its long-term viability, reputation, and impact on society.
The Philosophical Importance of Ethics in Decision Making
Ethics, at its core, deals with the principles of right and wrong behavior. Philosophers from Plato to Kant have debated the foundations and nuances of ethical conduct. In business, ethics becomes the compass guiding every decision, from product development to marketing strategies.
Utilitarianism
This philosophy, championed by thinkers like Jeremy Bentham and John Stuart Mill, emphasizes the greatest good for the greatest number. Applied to business, it encourages decision-makers to consider the broader consequences of their actions, ensuring maximum benefit and minimal harm to stakeholders.
Deontology
Rooted in the teachings of Immanuel Kant, this perspective stresses the importance of duty and the inherent morality of actions, irrespective of their outcomes. For entrepreneurs, this means making choices based on principles, even if they don't promise the most profitable result.
Virtue Ethics
Going back to Aristotle, virtue ethics places emphasis on the character of the moral agent rather than the act itself. Businesses that prioritize virtue ethics focus on cultivating good character traits in their leaders and employees, believing that virtuous individuals will inherently make ethical decisions [2].
By grounding their decision-making processes in these philosophical principles, startups can navigate the complex landscape of modern business with a clear moral compass.
Case Studies: Startups that Thrived Due to Ethical Foundations
History offers ample examples of businesses that have prospered not just due to innovative ideas or effective strategies, but because of an unwavering commitment to ethical practices.
Patagonia
The outdoor apparel brand stands out for its commitment to environmental sustainability and ethical manufacturing. Their decision to donate 1% of their sales to environmental causes, even if it might impact their bottom line, has bolstered their brand reputation and loyalty among consumers.
Ben & Jerry's
Beyond making delicious ice cream, Ben & Jerry's is known for its social activism and ethical sourcing. Their commitment to using fair-trade ingredients and advocating for various social causes has made them a favorite among socially-conscious consumers.
These success stories underscore that ethics and profitability are not mutually exclusive. In fact, in an age where consumers are more informed and discerning, ethical considerations can be a significant differentiator in the market.
Pitfalls of Ignoring Ethical Concerns
Conversely, the annals of business history are also littered with cautionary tales of companies that faced severe repercussions due to ethical oversights.
Enron
Once a darling of Wall Street, Enron's downfall due to accounting fraud and corporate malfeasance remains a stark reminder of the perils of sidelining ethics for short-term gains.
Volkswagen Emissions Scandal
The German automaker's decision to cheat on emission tests not only led to billions in fines but also tarnished their reputation, emphasizing the long-term costs of unethical practices.
These instances drive home the point that while sidelining ethics might offer temporary advantages, the eventual fallout can be catastrophic, both in terms of financial implications and loss of trust.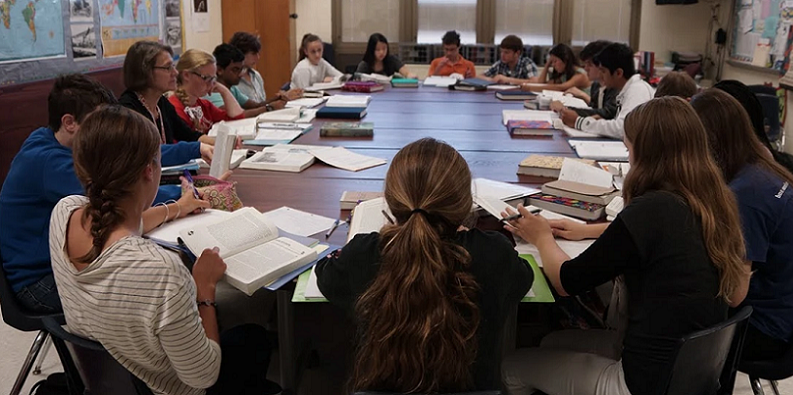 The Socratic Method and Business Problem-Solving
Deep within the annals of ancient philosophy, the Socratic Method emerges as a beacon of critical thinking and constructive dialogue. Contrary to some of the more dictatorial ways of problem-solving, this method champions the power of questions, of self-reflection, and of collaborative exploration. In the dynamic and often unpredictable realm of startups, adopting the Socratic Method can be transformative, offering clarity in confusion and paving the path for innovative solutions.
Introduction to Socratic Questioning
Named after the classical Greek philosopher Socrates, the Socratic Method is characterized by a form of cooperative argumentative dialogue between individuals. Instead of making direct statements, Socrates would ask probing questions, nudging the other person to think critically, uncover biases, and reach logical conclusions.
Dialectical Approach
At its heart, this method is about the interplay of opposing viewpoints. It challenges assumptions, encouraging participants to examine the validity of their beliefs [3].
Empowering Ignorance
Socrates often said, "I know that I know nothing." This acknowledgment of ignorance is not a weakness but a strength, emphasizing the journey of discovery and the value of remaining open-minded.
Constructive Discomfort
The method can be unsettling. It pushes individuals out of their comfort zones, prompting them to confront uncertainties and gaps in their understanding.
While it may seem like a philosophical exercise reserved for ancient Athenian marketplaces, its principles are profoundly relevant in the boardrooms and brainstorming sessions of startups today.
Applying the Socratic Method in Business Scenarios
In the face of complex business challenges, the Socratic Method can be a powerful tool to dissect issues, foster collaborative thinking, and arrive at innovative solutions.
Problem Identification
Instead of jumping to conclusions, startups can use Socratic questioning to dissect the root cause of an issue. Questions like "What leads us to believe this is the main problem?" or "How did we arrive at this conclusion?" can shed light on underlying issues.
Strategy Development
When devising strategies, teams can employ this method to evaluate potential risks and benefits. Queries such as "What are the assumptions behind this strategy?" or "How would the opposition counter this move?" encourage comprehensive planning.
Team Collaboration
The method promotes collective wisdom. By facilitating dialogues where team members question and build upon each other's ideas, startups can harness diverse perspectives and strengthen team cohesion.
Benefits: Clarity, Enhanced Critical Thinking, and Better Decision Making
The implications of the Socratic Method for startups are vast and varied:
Informed Decisions
Through rigorous questioning, startups can ensure that their decisions are based on well-examined premises, reducing the chances of oversight or miscalculation.
Innovation Boost
By challenging the status quo and prompting 'out-of-the-box' thinking, the method can lead to breakthrough ideas and solutions.
Team Alignment
Engaging in Socratic dialogues ensures that team members are on the same page, having collaboratively explored and understood the nuances of an issue.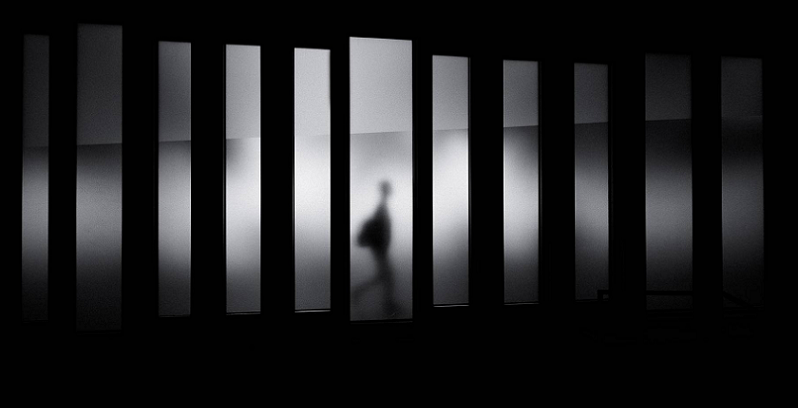 Existentialism and Finding Your Startup's Purpose
Venturing into the sphere of existentialism, one cannot help but be enveloped by the profound questions of existence, freedom, and meaning. Born from the contemplative minds of thinkers like Jean-Paul Sartre, Friedrich Nietzsche, and Albert Camus, existentialism dives into the essence of individual existence and the search for purpose. In the realm of startups, where motivations range from financial success to societal impact, existentialism offers a unique lens to discern and define the true purpose of a venture.
The Core Tenets of Existentialism
To truly appreciate the relevance of existentialism in a business context, it's imperative to first understand its foundational principles.
Individual Existence
At the heart of existentialism is the belief that existence precedes essence. Individuals are not defined by pre-established concepts or categories but have the freedom and responsibility to define themselves through choices and actions [4].
Authenticity
Authenticity involves living in alignment with one's true self, unswayed by external pressures or societal norms. It's about embracing one's uniqueness and carving a path that resonates with one's core values.
Absurdity and Meaning
Existentialists acknowledge the inherent absurdity of life — a world devoid of predetermined purpose or meaning. Yet, it is in this very void that individuals have the power to craft their own purpose and infuse life with meaning.
Why Startups Must Discover Their 'Existential' Purpose
In an ecosystem awash with ventures, what distinguishes one startup from another? Beyond innovation and market strategies, it's the underlying purpose that can set a startup apart.
Guiding North Star
Just as existentialism speaks of individual purpose, a startup's purpose acts as its North Star, guiding its decisions, strategies, and culture. It provides clarity during tumultuous times and keeps the venture aligned with its core mission.
Authentic Branding
In an age of discerning consumers, authenticity is invaluable. A startup that is rooted in its existential purpose resonates more genuinely with its audience, building trust and loyalty.
Employee Motivation and Retention
Employees are more engaged and motivated when they feel connected to a greater purpose. A clear existential mission can inspire teams, foster commitment, and drive collective growth.
Steps to Unearth Your Startup's Existential Purpose
So, how does a startup go about discovering its existential purpose?
Introspection
Begin with introspective questions. "Why was this startup created beyond just profit?" "What change or impact do we envision in the world?"
Engage Stakeholders
Engage with co-founders, team members, customers, and even competitors. Gather diverse perspectives to shape a holistic understanding of your venture's role in the broader ecosystem.
Embrace Flexibility
Just as existentialism emphasizes personal evolution, a startup's purpose might evolve. It's essential to revisit and refine the purpose periodically, ensuring it remains relevant and resonant [5].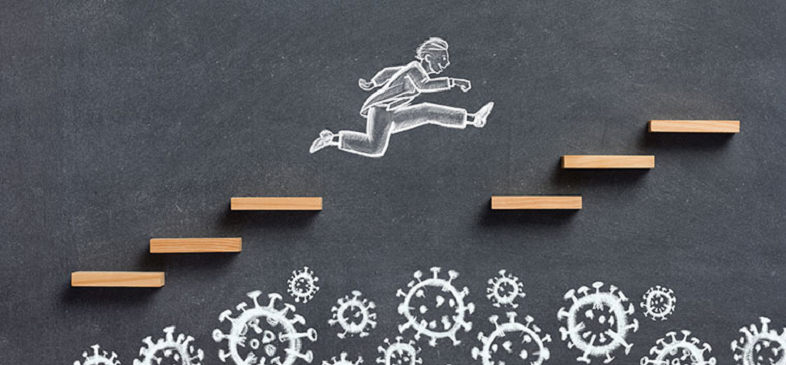 Stoicism and Business Resilience
The ancient Greco-Roman philosophy of Stoicism, championed by thinkers like Seneca, Epictetus, and Marcus Aurelius, offers timeless wisdom on endurance, balance, and the art of remaining unswayed by external tumult. In the volatile world of startups, where uncertainty is the only certainty, Stoicism provides invaluable insights on building resilience, maintaining equanimity, and navigating challenges with grace.
Principles of Stoic Philosophy
Before delving into the intertwining of Stoicism and startups, it's essential to comprehend the key tenets that define this philosophical tradition.
Nature and Reason
Stoics believed in living in harmony with nature, not just in an environmental sense, but in recognizing and accepting the natural order of things. They emphasized using reason to discern what we can control and letting go of what we cannot.
Inner Fortress
The true strength of an individual, according to Stoics, lies within. External events, be they good or bad, should not dictate our inner state. It's the interpretation of these events, rather than the events themselves, that influence our emotional responses.
Virtue as the Supreme Good
Stoics held that virtues like wisdom, courage, justice, and temperance were the highest forms of good. Material success, while not shunned, was considered secondary to these intrinsic values.
Building Resilience in Business: Stoic Strategies
How can the wisdom of Stoicism fortify a startup's resilience in the face of adversities?
Focus on What You Can Control
Startups, given their nascent stage, often face variables beyond their control – market fluctuations, competitive moves, regulatory changes. A Stoic approach would emphasize focusing energies on actionable items and gracefully accepting external dynamics.
Reframe Challenges as Opportunities
Every obstacle, in the Stoic mindset, is an opportunity for growth or a lesson. When a startup encounters setbacks, viewing them through this lens transforms challenges into stepping stones [6].
Embrace Change
Change is the very essence of nature and, thus, should be expected and embraced. For startups, this translates to being adaptable, pivoting when necessary, and always being prepared for the evolving landscape.
The Stoic Leader: Leading with Composure and Vision
Stoicism isn't just a philosophy for personal resilience; it provides a blueprint for effective leadership in the turbulent world of business.
Emotional Mastery
Stoic leaders are not devoid of emotions but have mastery over them. They display composure during crises, ensuring that their decisions are rooted in reason rather than reactive impulses.
Long-term Vision
Driven by virtues and values, Stoic leaders prioritize long-term goals over short-lived victories. Their vision is anchored in enduring principles, ensuring that the startup remains on a sustainable path.
Empathy and Justice
Stoicism, contrary to some misconceptions, values empathy and justice. Leaders imbibing this philosophy are attuned to the needs and aspirations of their teams, stakeholders, and society at large.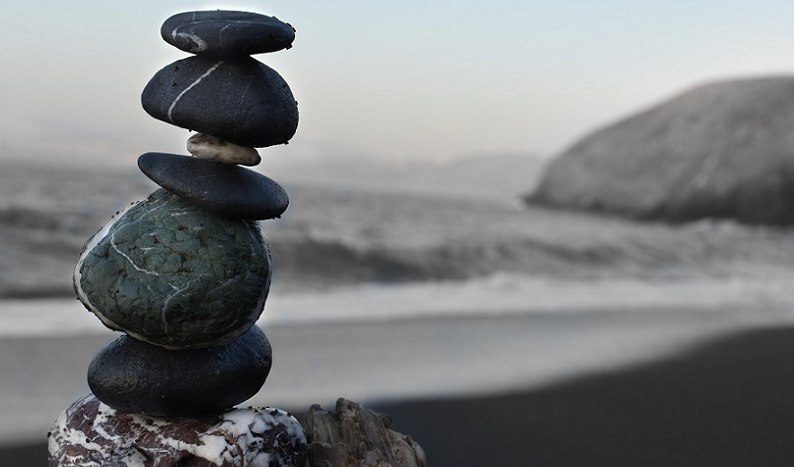 Eastern Philosophies and Holistic Business Practices
The tapestry of Eastern philosophies, woven with rich traditions like Taoism, Confucianism, and Buddhism, is a treasure trove of wisdom on harmony, balance, and holistic well-being. While Western business models often emphasize linear growth and competition, Eastern philosophies introduce a more integrative, interconnected approach. For startups and businesses eager to foster a more holistic, sustainable, and compassionate modus operandi, these ancient teachings provide profound insights and strategies.
The Pillars of Eastern Thought
To harness the teachings of Eastern philosophies in business, we must first acquaint ourselves with their foundational principles.
Yin and Yang (Taoism)
The concept of Yin and Yang revolves around dualities and interconnected opposites. It emphasizes harmony and balance, suggesting that contrasting forces are complementary and interconnected in the natural world.
Middle Way (Buddhism)
The Buddha advocated for the Middle Way, a path that steers clear of extremes. It's a philosophy of moderation and balance, aiming for enlightenment through understanding and compassion [7].
Li and Ren (Confucianism)
Confucius introduced 'Li' (proper behavior or ritual) and 'Ren' (compassion or benevolence) as fundamental principles. They focus on harmonious relationships, societal responsibilities, and ethical living.
Infusing Business Practices with Eastern Wisdom
How can the gems of Eastern philosophies illuminate the path for startups and businesses in today's world?
Harmony in Decision Making
Inspired by Yin and Yang, businesses can prioritize decisions that ensure harmony between various stakeholders – be it employees, customers, or the environment. This holistic approach often leads to more sustainable and inclusive growth.
Sustainable Growth
Drawing from the Middle Way, startups can aim for growth that isn't reckless or overly conservative. It's about striking a balance, ensuring that expansion doesn't compromise the well-being of people or the planet.
Ethical Foundations
Taking a leaf from Confucian teachings, startups can lay a foundation rooted in ethics (Li) and compassion (Ren). Such a foundation fosters trust, loyalty, and a positive brand image in the long run.
Benefits of a Holistic Business Approach
Embracing the tenets of Eastern philosophies, businesses stand to reap a myriad of benefits, transcending mere financial gains.
Enhanced Stakeholder Relationships
By emphasizing harmony and balance, businesses can cultivate stronger, more meaningful relationships with stakeholders, fostering loyalty and long-term collaboration.
Resilience in the Face of Adversity
A holistic approach, grounded in balance and moderation, equips businesses with the flexibility and adaptability to navigate challenges and uncertainties.
Ethical Branding and Positive Impact
With ethics and compassion at the forefront, businesses not only enhance their brand reputation but also contribute positively to societal and environmental well-being.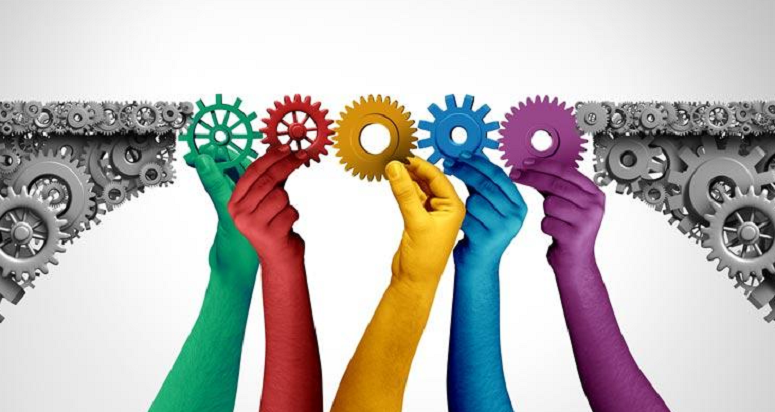 Utilitarianism and the Greater Good of Your Startup
Venturing into the realm of utilitarianism, we encounter a pragmatic and consequentialist philosophy deeply rooted in the concepts of happiness and the greater good. Propounded by thinkers such as Jeremy Bentham and John Stuart Mill, utilitarianism measures the value of actions based on their utility or benefit to the majority. In the bustling world of startups, where actions have ripple effects on diverse stakeholders, utilitarianism provides a framework to navigate decisions that align with the broader welfare of society.
Basics of Utilitarian Thought
To comprehend the application of utilitarianism in business, it's pivotal to first understand its foundational beliefs.
Principle of Greatest Happiness
The crux of utilitarianism lies in promoting actions that result in the greatest amount of happiness for the greatest number. It's not just about individual satisfaction but a collective well-being [8].
Quantifying Happiness
Bentham introduced the idea of a 'hedonic calculus' – a way to measure pleasure and pain resulting from actions. While not always feasible in real-world scenarios, this idea emphasizes the need for tangible assessments in decision-making.
Act vs. Rule Utilitarianism
While 'act utilitarianism' evaluates individual actions based on their outcomes, 'rule utilitarianism' promotes rules that, if generally followed, lead to the maximum good.
Making Utilitarian Decisions in Business
How can startups incorporate the utilitarian ethos into their decision-making processes and operational strategies?
Impact Assessment
Before rolling out products, services, or policies, startups can engage in thorough impact assessments. This helps gauge potential benefits and harms, ensuring decisions are aligned with the broader good.
Stakeholder Engagement
By engaging diverse stakeholders, from customers to employees to local communities, startups can gain a holistic understanding of how decisions resonate across the spectrum. It aids in making choices that cater to majority welfare.
Long-term Vision
Utilitarianism, in its essence, is forward-thinking. Startups, instead of getting swayed by short-term gains, can focus on long-term impacts, ensuring sustainability and broader benefits in the long run.
Balancing Profit and the Greater Good
In the competitive landscape of business, how can startups strike a balance between profitability and the utilitarian principle of the greater good?
Ethical Profitability
It's a misconception that profits and ethics are mutually exclusive. Startups can prioritize ethical supply chains, fair wages, and sustainable practices, which, while perhaps initially costlier, often lead to long-term gains and brand loyalty.
Community Initiatives
A portion of profits can be redirected to community initiatives or charitable causes, ensuring that business success also translates to societal well-being.
Feedback Loops
Establishing robust feedback mechanisms helps startups stay in tune with the needs and concerns of their user base, enabling adaptations that resonate with the principle of greatest happiness.
Embracing Diversity of Thought: A Philosophical Approach to Team Building
Diversity is often celebrated in the context of race, gender, and culture, and rightly so. However, at the crossroads of philosophy and business, we find another kind of diversity equally worth championing: diversity of thought. As startups embark on their journey, the mosaic of perspectives, ideas, and beliefs within their teams becomes a wellspring of innovation, adaptability, and resilience. Drawing from the rich tapestry of philosophical traditions worldwide, we can unlock potent strategies to cultivate and harness this intellectual diversity, turning it into a formidable asset for any startup.
The Philosophical Appreciation of Diverse Thought
Historically, philosophy has been a testament to the power and beauty of diverse thought processes. To harness this in business, we first need to appreciate its significance.
The Marketplace of Ideas
Stemming from John Stuart Mill's advocacy for free speech, the marketplace of ideas suggests that truth emerges from the competition of ideas in free, transparent public discourse. Just as diverse products enhance a marketplace, diverse ideas invigorate discussions and innovations.
Epistemological Humility
Philosophers from Socrates to contemporary thinkers have often emphasized the limits of individual knowledge. Recognizing that no one has a monopoly on truth encourages openness to varied perspectives.
Synthesis over Monolith
Throughout history, philosophical progress often arose from the synthesis of opposing ideas. Hegel's dialectic, for instance, revolved around the thesis-antithesis-synthesis model. Similarly, diverse ideas within a team can meld to create innovative solutions.
Building a Team with Diverse Mindsets
How can startups infuse the wisdom of embracing diverse thought into their team-building endeavors?
Hiring Beyond Labels
While educational qualifications and professional experiences are crucial, it's essential to look beyond these labels. Delve into a candidate's problem-solving approach, their inspirations, and their unique worldview.
Creating Safe Spaces
It's not enough to have diversity; startups must foster an environment where team members feel safe and encouraged to share their distinctive perspectives without fear of ridicule or retribution.
Collaborative Workshops
Organizing sessions where team members from varied departments collaboratively solve challenges can nurture cross-pollination of ideas, breaking the silos that often impede diverse thought.
The Tangible Benefits for Startups
Embracing philosophical diversity doesn't just sound noble; it translates to tangible benefits for startups.
Innovation Boost
Different perspectives often lead to out-of-the-box solutions, propelling startups ahead in the innovation race.
Adaptability
In the ever-evolving business landscape, a team that can view challenges from multiple angles can adapt more effectively to unforeseen changes.
Enhanced Conflict Resolution
When teams understand and value diverse thought processes, conflicts become opportunities for growth rather than divisive pitfalls. A philosophical approach to disagreements fosters understanding and constructive resolutions.
References

[1] Your Startup's Core Philosophy Is The Secret Weapon For Long-Term Success
[2] 5 Reasons Why Philosophy Majors Make the Best Entrepreneurs
[3] What Greek Philosophy Teaches Us About Startup PR and Brand-Building
[4] How to Create a Business Philosophy (With Examples)
[5] Why Philosophy Matters
[6] Why the Lean Start-Up Changes Everything
[7] Why Philosophers Are Hot Profiles On Corporate Job Market
[8] Functional Knowledge versus Strategic Knowledge: What Type of Knowledge Matters Most for the Long-Term Performance of Startups