Beyond Profits: Exploring the World of Social Entrepreneurship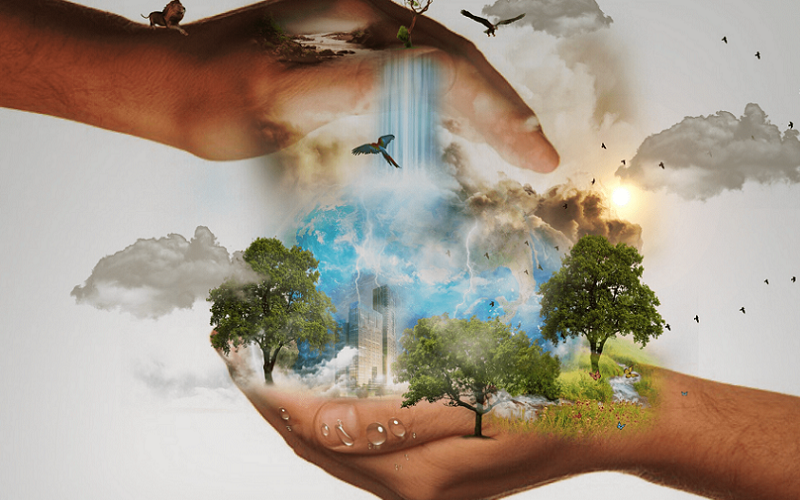 In today's rapidly evolving business landscape, a new breed of entrepreneurs is emerging — those driven not just by profits, but by purpose. Social entrepreneurship, a fusion of traditional business strategies and a deep-rooted desire to solve societal challenges, is redefining what it means to be successful in the corporate world. These pioneers see beyond financial gains, aiming to create a lasting impact that benefits both society and the environment.
The Evolution of Traditional Business Models
The business world has undergone several shifts in paradigms over the past few decades. With changing societal values, technological advancements, and a growing awareness of global issues, the manner in which businesses operate and define their success has transformed significantly.
Traditional Profit-Driven Models
Historically, the primary, if not the only, aim of most businesses was to maximize shareholder value. This was the era where success was predominantly measured by the financial bottom line. Companies competed fiercely for market share, often prioritizing short-term gains over long-term sustainability. Business strategies were chiefly geared towards profitability, with less emphasis on environmental or social concerns.
Shift to Sustainability and Social Impact
As we entered the 21st century, a combination of factors started altering the business landscape. There was a rising awareness about global challenges such as climate change, socio-economic disparities, and dwindling natural resources. The public began to expect, and in many cases demand, that businesses play an active role in addressing these issues.
As a result, sustainability and corporate social responsibility (CSR) initiatives became not just buzzwords but integral components of forward-thinking business strategies. This shift was not merely philanthropic. Companies began to realize that long-term success and profitability were intertwined with sustainable practices and positive social contributions.
Examples of Businesses Evolving Toward Social Missions
Several renowned businesses have adapted or expanded their missions to incorporate social impact. For instance:
Unilever
This multinational company adopted the 'Unilever Sustainable Living Plan' with an aim to decouple its growth from environmental footprint while increasing its positive social impact. Their strategy focuses on enhancing health and well-being, reducing environmental impact, and sourcing raw materials sustainably [1].
TOMS Shoes
Founded on a one-for-one model, for every pair of shoes sold, TOMS donates a pair to a child in need. This business model is not only profitable but also inherently centered around positive social change.
Patagonia
An outdoor apparel company that has sustainability at its core. From using recycled materials in products to funding grassroots environmental initiatives, Patagonia underscores the possibility of harmonizing profits with a social and environmental mission.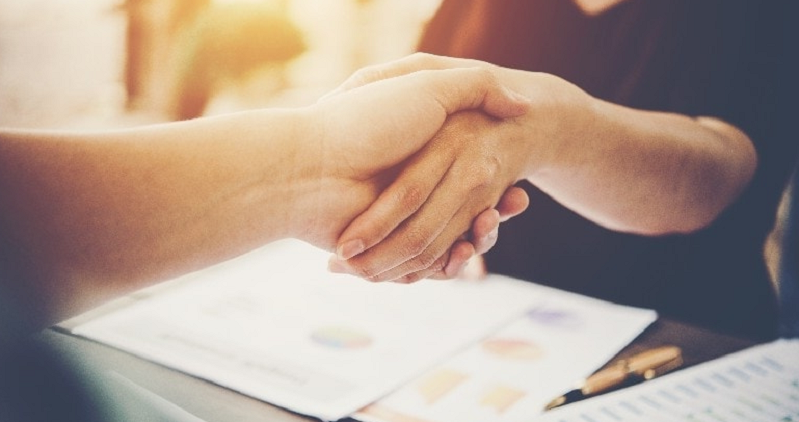 Key Characteristics of Social Entrepreneurs
The world of entrepreneurship is vast and diverse, but social entrepreneurs occupy a unique and impactful space within it. These are individuals who not only dream of successful ventures in monetary terms but also envision a world bettered by their efforts. What sets them apart? What traits and tendencies do they embody?
Passion for a Social Mission
At the heart of any social enterprise lies a profound commitment to a social cause. For social entrepreneurs, this passion often stems from personal experiences or a deep empathy towards societal challenges. It's this zeal that fuels their journey, enabling them to persevere even when faced with obstacles. Unlike traditional business entrepreneurs who may be driven by market gaps or technological innovations, social entrepreneurs are motivated by a desire to alleviate a particular social problem or injustice.
Innovative Approaches to Social Problems
Innovation isn't reserved for the tech world. Social entrepreneurs constantly think outside the box, devising novel solutions to age-old social issues. They aren't afraid to challenge the status quo or disrupt traditional models if it means achieving their social mission more effectively. Their innovative spirit is marked by a blend of creativity, resourcefulness, and a willingness to experiment [2].
Scalability and Sustainability
One of the hallmarks of a successful social entrepreneur is the ability to think big. While they often start with local solutions, their vision encompasses a broader scale — aiming to replicate and expand their impact across regions or even globally. But scalability isn't their only concern; sustainability is equally paramount. Social entrepreneurs are adept at building models that not only address social issues but also ensure the longevity and self-sustainability of their enterprises.
Ethical Decision Making
Navigating the world of business comes with its share of moral dilemmas. For social entrepreneurs, ethical considerations are at the forefront of their decision-making process. They weigh the consequences of their actions not just in terms of business outcomes but also in terms of societal impact. This dedication to ethical operations ensures that their enterprises remain true to their core mission and values.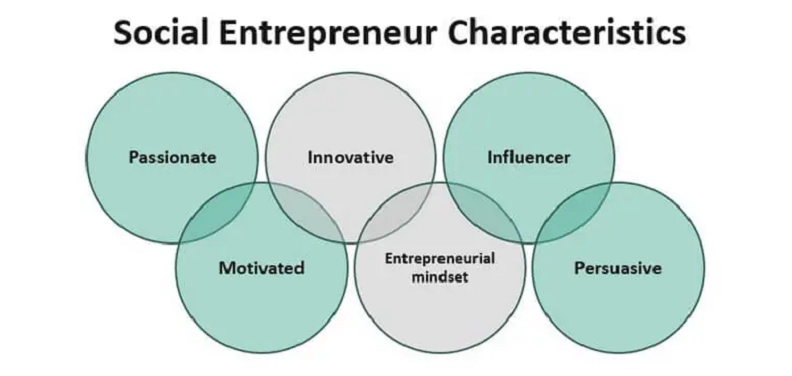 Benefits of Social Entrepreneurship
In the realm of business, the conversation around social entrepreneurship often revolves around its noble cause and moral high ground. However, the positive ripple effects of these enterprises extend far beyond their immediate social missions. Social entrepreneurship offers a myriad of benefits, not only to the communities they directly serve but also to the broader business world, the environment, and the economy.
Positive Societal Impact
The most immediate and evident benefit of social entrepreneurship is the transformative change it brings to communities and individuals. Social entrepreneurs identify gaps and inadequacies within society and craft solutions to address them directly.
Case Study: Grameen Bank
Consider the impact of Grameen Bank, founded by Muhammad Yunus in Bangladesh. Operating on a microcredit model, the bank provides small loans to impoverished individuals, empowering them to initiate their own micro-enterprises. These loans, which often bypass the need for collateral, have enabled countless individuals, particularly women, to uplift themselves from poverty, fostering both economic independence and community development.
Enhanced Brand Image and Reputation
In an age where consumers are more conscious of their choices and the implications of their spending, businesses that prioritize social good stand out.
Statistics on Consumer Preferences Toward Socially Responsible Brands
A recent survey highlighted that nearly 66% of consumers worldwide are willing to pay more for products and services from brands committed to positive social and environmental impact. This preference is even higher among millennials, suggesting a growing trend towards ethical consumerism [3].
Employee Satisfaction and Retention
Employees today seek more than just a paycheck. They're in search of purpose and alignment with their personal values. Companies that operate on social entrepreneurial models tend to have higher levels of employee engagement and loyalty. The sense of working for a greater cause, beyond mere profits, fosters a sense of pride and fulfillment among staff, leading to increased productivity and reduced turnover.
Potential for Economic Growth and Diversification
While the primary aim of social entrepreneurs is to address social challenges, their ventures inadvertently contribute to economic growth. By creating jobs, fostering innovation, and tapping into previously ignored markets, these enterprises add new dimensions to the economy. Additionally, their sustainable and ethical models can lead to more resilient and diverse economic landscapes, especially in regions that rely heavily on singular industries.
Challenges and Roadblocks for a Social Enterprise
Embarking on the journey of social entrepreneurship is not without its challenges. While the mission and purpose are undeniably rewarding, the road to creating and sustaining a successful social enterprise is often fraught with obstacles. Understanding these challenges can equip budding social entrepreneurs with the foresight and resilience needed to navigate this dynamic landscape.
Balancing Profit and Purpose
At the heart of social entrepreneurship is the delicate dance between profit and purpose. While the social mission is paramount, the enterprise must also generate sufficient revenue to remain viable. This balance can be tricky.
For instance, a company might produce eco-friendly products that are costlier than their non-sustainable counterparts. Convincing consumers to pay a premium for the social or environmental value can be a challenge. Additionally, prioritizing ethical supply chains, fair wages, or sustainable materials often comes with increased operational costs, and managing these expenses while keeping products or services affordable can be a tightrope walk.
Obtaining Initial Funding
Traditional startups often secure funding based on projected profits and return on investment (ROI). Social enterprises, however, have an additional layer: social ROI, which might not translate directly into monetary gains, especially in the short term. This can make investors wary.
Moreover, because their primary focus is on creating positive social impact, social enterprises might not promise the same profit margins as traditional businesses. Consequently, attracting conventional investors or securing loans can prove to be more challenging for social entrepreneurs [4].
The legal landscape hasn't fully caught up with the nuances of social entrepreneurship. Many countries lack a distinct legal structure for social enterprises, which can oscillate between non-profits and for-profits. This gray area can lead to complications, especially when it comes to taxation, fundraising, and reporting.
Additionally, social enterprises that operate across borders might face varied and sometimes conflicting regulations in different countries, further complicating their operations.
Measuring Impact Accurately
Quantifying social impact is no easy feat. Unlike traditional metrics like revenue or profit margins, assessing the real-world impact of a social enterprise's initiatives often involves subjective parameters and long-term observations.
For instance, if an enterprise aims to improve education in underserved communities, metrics such as student enrollment might show immediate results. However, longer-term impacts like improvement in the quality of education, student retention, or community perception of education might take years to manifest and even longer to measure accurately.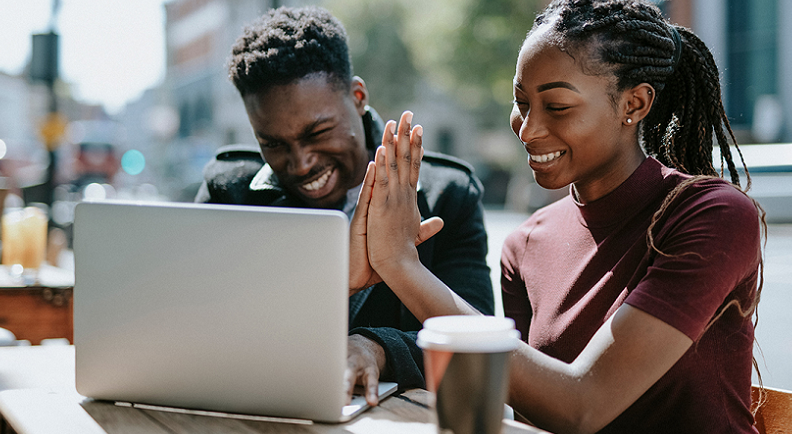 Steps to Start Your Social Enterprise
The allure of making a difference while simultaneously building a sustainable business is compelling. But how does one translate this aspiration into reality? Initiating a social enterprise requires a structured approach, blending the traditional aspects of starting a business with the unique considerations of a socially-driven mission.
Identify Your Core Mission
Before delving into business plans and strategies, it's crucial to introspect and pinpoint the social or environmental issue you're passionate about. Your mission is the heartbeat of your enterprise, so ensure it's a cause that genuinely resonates with you [5].
Ask yourself:
What societal challenges tug at your heartstrings?
How can your skills, experiences, and resources be leveraged to address these challenges?
Conduct Thorough Market Research
Understanding the landscape of your chosen cause is as important as understanding the business aspects.
Identify the Target Demographic
Who are the primary beneficiaries of your enterprise? What are their needs, preferences, and challenges?
Assess Existing Solutions
Are there other organizations or businesses addressing the same issue? If so, what approaches are they taking, and where are the gaps?
Determine Market Viability
Just like any other business, your social enterprise should fulfill a genuine market need. This ensures both its social impact and its financial sustainability.
Develop a Business Model
Your enterprise's business model should integrate your social mission with robust strategies for financial sustainability.
Revenue Streams
How will your enterprise generate income? Will you sell products or services, rely on grants and donations, or perhaps a mix of both?
Operational Strategy
Consider factors like production, supply chain management, and distribution. If sustainability is part of your mission, ensure that your operations align with this value.
Partnerships and Collaborations
Building relationships with NGOs, government bodies, or other enterprises can amplify your impact and provide valuable resources.
Secure Funding
Given the unique challenges social enterprises face in obtaining funding, it's essential to explore diverse avenues.
Impact Investors
These are individuals or entities interested in investing in projects that generate both a financial return and a measurable social impact.
Crowdfunding
Platforms like Kickstarter or Indiegogo can help validate your idea and secure initial capital, especially if your mission resonates with the public.
Grants and Competitions
Many organizations offer grants, awards, or prizes to innovative social enterprises. Research and apply to those relevant to your mission.
Implement, Measure, and Iterate
Once your enterprise is up and running, continuous monitoring and adaptation are crucial.
Track Impact
Regularly assess the social or environmental impact of your initiatives. Tools like the Social Return on Investment (SROI) can offer valuable insights.
Seek Feedback
Engage with your target community and gather feedback. This not only builds trust but also helps in refining your strategies.
Adapt and Innovate
The world of social entrepreneurship is dynamic. Stay updated with the latest trends, technologies, and methodologies in both the business and social sectors.
References

[1] The world of the social entrepreneur
[2] The 10 Most Successful Social Entrepreneurs
[3] Two Keys to Sustainable Social Enterprise
[4] Global Alliance For Social Entrepreneurship
[5] What Is Social Entrepreneurship? 5 Examples of Businesses with a Purpose