Mental Health for Business Founders: Beyond the Hustle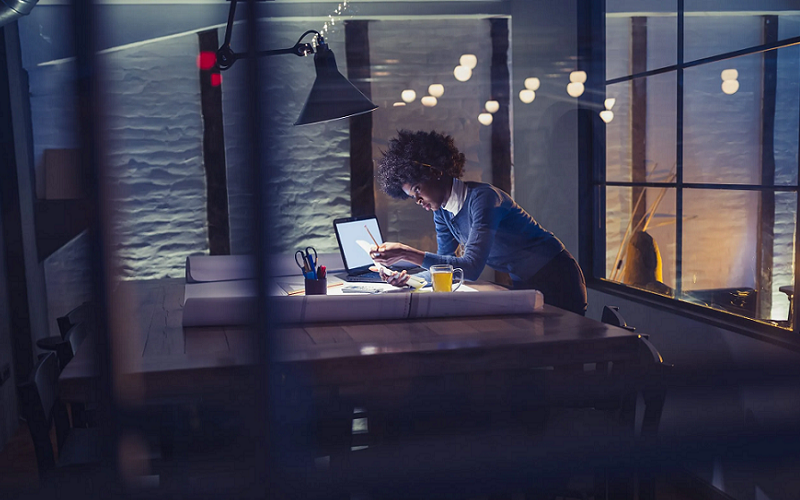 Embarking on an entrepreneurial journey is often romanticized as a continuous ascent to success, filled with late nights, ceaseless determination, and an unmatched hustle. But beneath this facade lies a seldom-discussed reality: the mental and emotional toll that building a business can take on its founders. As pivotal as passion and perseverance are, the sustainability of one's mental well-being is equally, if not more, crucial.
The Reality of Entrepreneurial Stress
Starting a business is often portrayed as an empowering journey, punctuated by milestones of success. The stories of triumphant entrepreneurs gracing magazine covers and dominating headlines paint a picture of invincibility. However, behind these narratives, the unvarnished truth reveals an altogether different scenario — where stress, doubt, and uncertainty are constant companions.
The Expectation of the "Always-On" Culture
In today's digital age, the boundaries between work and personal life are increasingly blurred. Entrepreneurs often feel the pressure to be "always-on", believing that any moment of rest is a missed opportunity or a step towards failure. This always-on mentality is fueled by instant communications, the constant barrage of emails, and social media's portrayal of perpetual success. The result? An unsustainable cycle of constant work, limited downtime, and a skewed perception of what being a successful entrepreneur truly means.
Common Stressors for Business Founders
Every entrepreneur's journey is unique, but many share common sources of stress. Recognizing these can be the first step towards addressing them.
Financial Worries
Whether it's bootstrapping a startup, seeking investments, or managing cash flows, financial concerns are a significant source of stress for most business founders. The responsibility of making payroll, repaying loans, and ensuring profitability can weigh heavily on an entrepreneur's mind.
Decision Fatigue
As a founder, the buck often stops with you. Every day is filled with countless decisions, big and small. Over time, this constant decision-making can lead to fatigue, where even simple choices become daunting.
Fear of Failure
Starting a business is a risk. The looming possibility of failure, amplified by personal investments of time, money, and energy, can be mentally exhausting. The societal stigma associated with business failure doesn't help, making founders feel isolated in their struggles [1].
Loneliness and Isolation
Entrepreneurship can be a lonely journey. Founders often work long hours, distanced from family and friends, and the pressure to always appear successful can create barriers to genuine communication about challenges and fears.
The Physical Impact of Mental Strain
The interconnectedness of the mind and body is profound. Just as physical ailments can affect our mental state, prolonged mental and emotional stress can manifest in various physical symptoms. For entrepreneurs immersed in the daily challenges of their ventures, understanding this link is crucial. Without addressing the physical repercussions of mental strain, we risk a decline in both our health and the health of our businesses.
How Mental Stress Manifests Physically
The human body is a complex system that responds to mental stress in various ways. While these reactions may have evolved as protective mechanisms, chronic activation in today's high-stress entrepreneurial world can lead to detrimental health outcomes.
Sleep Disturbances
One of the first and most evident signs of stress is disrupted sleep. Entrepreneurs might find themselves lying awake at night, ruminating over business decisions, or waking up frequently. Over time, lack of restorative sleep can impair cognitive function, decision-making, and emotional regulation.
Fatigue and Burnout
Beyond just feeling tired, chronic stress can lead to a profound sense of exhaustion that isn't alleviated by rest. This fatigue affects both mental tasks, such as problem-solving, and physical tasks, making everyday activities feel insurmountable.
Health Issues like High Blood Pressure or Heart Disease
Chronic stress activates the body's "fight or flight" response, leading to increased heart rate and blood pressure. Over time, this constant state of heightened alertness can strain the cardiovascular system, increasing the risk of issues like high blood pressure, heart disease, and even stroke [2].
The physical ramifications of chronic mental strain are real and significant. But the good news is that by acknowledging these symptoms and understanding their origins, entrepreneurs can take steps to mitigate their effects and prioritize both mental and physical well-being.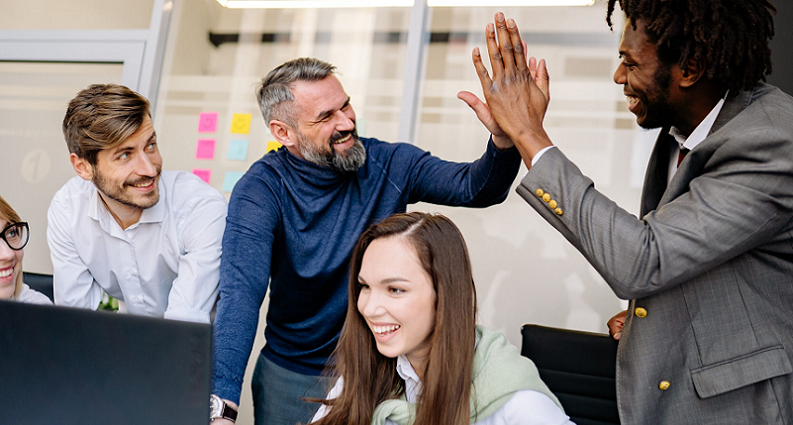 Emotional and Spiritual Well-being for Founders
Entrepreneurship is not just a test of one's business acumen; it's an emotional and spiritual journey, too. As founders tread the often unpredictable path of building a business, it's vital to recognize that emotional well-being is intertwined with success. Furthermore, spirituality, irrespective of religious affiliations, offers a grounding mechanism.
The Connection Between Emotional Health and Business Success
Emotions play a pivotal role in how we approach challenges, make decisions, and interact with others. For entrepreneurs, emotional intelligence is not just a soft skill—it's a foundational asset.
Self-awareness
Understanding one's emotions can guide critical business decisions. Recognizing when you're feeling overly optimistic can help curb impulsive decisions, while acknowledging feelings of doubt might prompt you to seek a second opinion.
Empathy
Beyond personal emotions, the ability to understand and relate to the feelings of employees, partners, and customers is invaluable. An empathetic leader fosters loyalty, trust, and a positive workplace culture.
Regulation
Emotional highs and lows are part and parcel of the entrepreneurial journey. Developing the skill to regulate emotions ensures that temporary setbacks don't result in rash decisions or unnecessary risks.
The Role of Spiritual Practices (Regardless of Faith or Religion)
Spiritual practices have been an anchor for many throughout history, providing solace, clarity, and a broader perspective during challenging times. These practices can offer similar support to founders, helping them remain centered amidst the turbulence of entrepreneurship.
Meditation
More than just a modern wellness trend, meditation is a time-tested practice that enhances mindfulness and clarity. For founders, regular meditation can be a sanctuary, a space to disconnect from immediate concerns and connect with inner peace [3].
Mindfulness
This practice involves being present in the moment, allowing entrepreneurs to focus on the task at hand without being overwhelmed by the entirety of their responsibilities. It fosters a more thoughtful response to challenges rather than reactive decisions.
Prayer or Personal Reflection
For those who identify with a particular faith or simply enjoy the practice of reflection, prayer offers solace. It can be a source of strength, a way to seek guidance, or simply a practice to express gratitude and find contentment.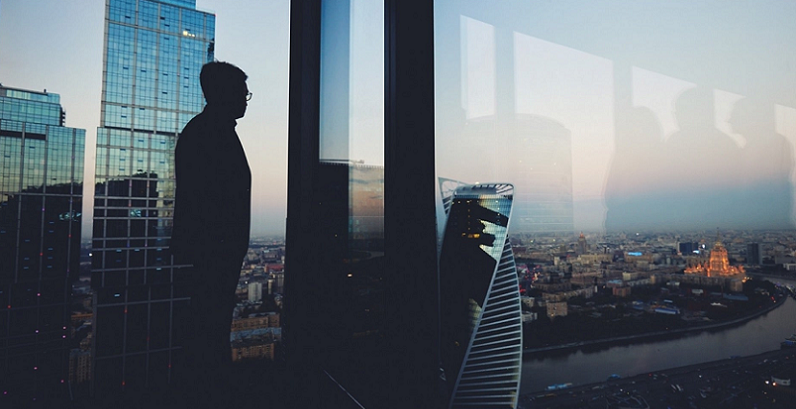 Practical Tips to Prioritize Mental Health
While understanding the challenges and intricacies of mental health in the entrepreneurial world is crucial, it's equally important to equip oneself with actionable strategies. After all, knowledge without application remains dormant. For business founders, integrating practices that bolster mental well-being can be transformative, paving the way for sustainable success that values both business growth and personal wellness.
Recognizing and Accepting Your Limits
The entrepreneurial spirit often thrives on pushing boundaries and breaking barriers. But it's essential to remember that every individual has limits, both mentally and physically.
Self-awareness
Regular self-check-ins can help founders recognize when they're approaching their mental or emotional limits. This can be as simple as pausing during the day to assess one's mood, energy levels, and overall well-being.
Setting Boundaries
It's essential to delineate work and personal time. This might mean setting specific work hours, taking regular breaks, or even designating tech-free times to disconnect and recharge.
Accepting Imperfections
No entrepreneur, no matter how successful, is free from mistakes. Embracing imperfections and viewing them as learning opportunities can reduce the mental strain of always seeking perfection [4].
Seeking Professional Help
There's a common misconception that seeking professional help is a sign of weakness, especially in the entrepreneurial realm, where self-reliance is often glorified. However, professional guidance can provide invaluable support.
The Role of Therapists
Therapists offer a safe space to discuss challenges, fears, and concerns. They provide strategies to manage stress, cope with anxiety, and process emotions constructively.
The Value of Coaches
Business or life coaches can help entrepreneurs navigate specific challenges, set goals, and find a balance between personal and professional life. Their external perspective can offer fresh insights and actionable strategies.
Building a Support System
Entrepreneurship doesn't have to be a solitary journey. Establishing a robust support system can make all the difference, offering both professional and emotional support.
Networking with Fellow Founders
Connecting with peers can provide a sense of camaraderie. Sharing experiences, challenges, and solutions with those in similar situations can be both comforting and enlightening.
Engaging in Peer Support Groups
Numerous groups cater specifically to entrepreneurs, addressing common challenges and providing resources. Joining such communities can offer support and reduce feelings of isolation.
Maintaining Strong Personal Relationships
While networking is valuable, personal relationships outside the business realm offer a different kind of support. Family and friends can provide grounding, reminding founders of their identity beyond their entrepreneurial endeavors.
Re-Defining Success Beyond the Hustle
In today's fast-paced world, "hustle" has become synonymous with success. A relentless drive, long hours, and ceaseless ambition are often romanticized as the markers of a true entrepreneur. But such a narrow definition not only risks the well-being of founders but also paints a limited picture of what success truly entails. It's time to step back, reflect, and redefine success beyond just the grind.
The Multifaceted Nature of Success
Success is not one-dimensional. It's a mosaic of achievements, personal growth, and the positive impact we leave behind.
Personal Fulfillment
True success aligns with personal values and passions. It's about waking up with a sense of purpose and going to bed with a feeling of accomplishment. For entrepreneurs, this might mean building a business that resonates with their core beliefs [5].
Well-being and Balance
Achieving business milestones at the cost of personal health or relationships isn't genuine success. A holistic view of success includes physical, emotional, and mental well-being.
Impact and Legacy
For many founders, success is about the change they bring to the world, be it through innovative solutions, job creation, or community impact. It's about the legacy they build and the footprints they leave behind.
Moving Away from Burnout Culture
The glorification of burnout is a concerning trend in the entrepreneurial landscape. It's crucial to challenge this narrative and recognize the dangers of equating constant work with worth.
Understanding Burnout
Burnout is more than just fatigue. It's a state of chronic physical and emotional exhaustion, often coupled with feelings of cynicism and detachment. Recognizing its signs is the first step toward prevention.
Valuing Rest and Recovery
Rest isn't a luxury—it's a necessity. Just as we schedule work tasks, scheduling regular breaks, vacations, or downtime is essential for sustainable success.
Celebrating Small Wins
Instead of always eyeing the next big milestone, taking time to celebrate small achievements can foster a sense of accomplishment and prevent feelings of perpetual inadequacy.
Embracing a New Entrepreneurial Narrative
To redefine success, we need to challenge existing narratives and cultivate a more supportive entrepreneurial ecosystem.
Promoting Authentic Stories
Entrepreneurs should be encouraged to share not just their highlights but also their challenges, failures, and vulnerabilities. Authentic storytelling fosters a more realistic and relatable entrepreneurial landscape.
Valuing Holistic Growth
Beyond financial metrics and growth rates, other indicators like team well-being, personal development, and societal impact should be celebrated as markers of success.
Supporting and Educating
As an entrepreneurial community, providing resources, training, and support focusing on mental health and well-being can help shift the paradigm and nurture a more balanced definition of success.
References

[1] 72% of start-up founders suffer from mental health issues – report
[2] Capital crunch shines a light on the importance of founders' mental health, investors say
[3] 5 Practical Strategies Founders Can Use to Improve Their Mental Health
[4] 72% Of Startup Founders Report An Impact On Their Mental Health
[5] Depression and Entrepreneurs: Why Founders Need to Prioritize Mental Wellness