Rural Startups: Challenges and Opportunities Outside the Metro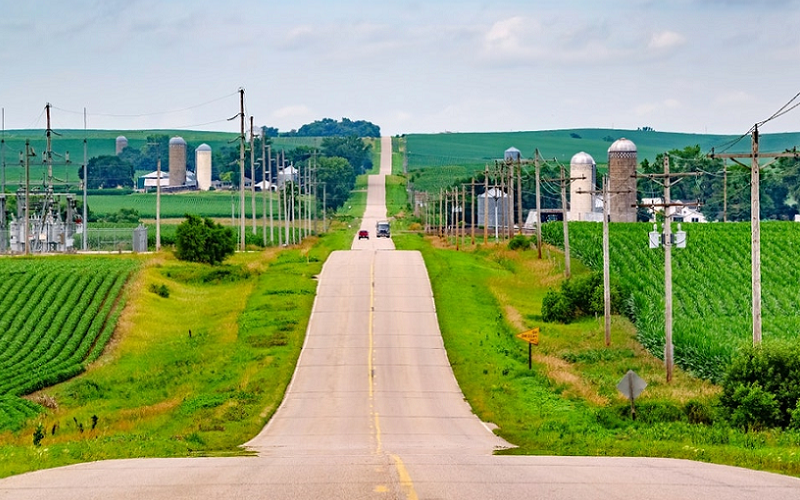 In the bustling, high-rise laden landscapes of metropolitan cities, the entrepreneurial spirit thrives with a magnetic fervor, attracting dreamers from every nook and cranny. Yet, beyond the city limits, in the gentle embrace of sprawling meadows and serene townscapes, another kind of entrepreneurial journey beckons. Rural startups, often overshadowed by their urban counterparts, offer a fresh perspective on business. While they come with their unique set of challenges, they also open doors to opportunities that can't be found amidst the city chaos.
The Appeal of Rural Startups
Amidst the clamor for tech-driven startups in metropolitan hubs, the allure of rural ventures might seem like a divergent path. However, the entrepreneurial journey in the countryside is both distinct and rewarding in ways one might not initially recognize. While the city offers a vast network, pace, and modernity, rural areas present their own unique advantages that can be leveraged for a successful venture.
Lower Operational Costs
The phrase 'location, location, location' isn't just a real estate mantra. When it comes to establishing a business, location plays a pivotal role in determining many of the foundational costs.
Cheaper Real Estate and Rent
In comparison to cities, where prices for office spaces can skyrocket, rural areas provide a reprieve with significantly lower costs. Whether you're setting up a storefront, an office, or a manufacturing unit, the vast stretches of land available in rural regions come at a fraction of the cost. This not only means reduced overheads but also the luxury of more space to expand, innovate, and create.
Lower Salaries and Wages
While compensation does vary depending on the industry and the specific roles, rural regions tend to have a lower average wage rate than urban centers. This can lead to a more cost-effective staffing strategy, provided entrepreneurs invest in training and ensuring employee satisfaction in other non-monetary ways.
Access to Local Resources
Away from the metropolitan hustle, rural areas are rich in resources – many of which remain untapped or underutilized.
Agricultural Produce and Raw Materials
For startups in the food, beverage, or artisanal goods sectors, proximity to raw materials is a boon. Direct access to farm produce or local resources can ensure freshness, reduce transportation costs, and offer a unique selling proposition by emphasizing local sourcing and sustainability [1].
Artisanal and Handmade Goods
Rural areas are often the heartland of tradition and craft. By harnessing these local skills, startups can produce unique, handmade products, ranging from textiles to handicrafts, that have a distinct appeal to consumers looking for authenticity and cultural resonance.
Reduced Competition
In the vast metropolitan marketplaces, even the most unique ideas might find competitors. Rural areas, however, provide a fresh playground.
Niche Markets
Rural consumers have specific needs and preferences, often underserved by mainstream urban-focused businesses. Catering to these niche requirements can lead to a loyal customer base and steady demand.
Brand Loyalty and Community Support
Rural communities are closely-knit. When a local entrepreneur starts a business, there's often a sense of pride and ownership within the community. This can translate to strong brand loyalty and word-of-mouth marketing, invaluable assets for any startup.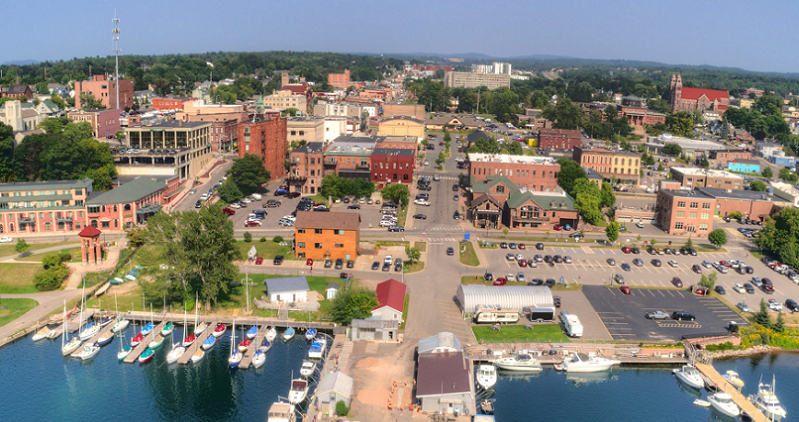 Challenges Faced by Rural Entrepreneurs
Every entrepreneurial journey comes with its set of hurdles. And while rural startups have their unique appeals, they don't escape the myriad challenges that test the resilience and adaptability of founders. The countryside, with its serene ambiance and tight-knit communities, also presents certain obstacles that entrepreneurs must navigate to ensure the growth and sustainability of their ventures.
Limited Infrastructure
Infrastructure is the backbone of any business, and rural areas, unfortunately, lag behind their urban counterparts in this aspect. While scenic landscapes and open spaces are plenty, the foundational facilities can often be a struggle.
Inconsistent Internet and Communication
The digital age demands seamless internet connectivity. Whether it's for communication, e-commerce, or accessing cloud-based tools, a robust internet connection is non-negotiable. However, many rural areas face sporadic and unreliable internet services, making it a challenge for businesses to maintain consistent online operations or reach wider audiences.
Transportation and Logistical Hurdles
In rural settings, public transportation might be limited or non-existent, and road infrastructures can be underdeveloped. This poses a dual challenge: ensuring a consistent supply of raw materials and delivering finished products to broader markets. It also complicates daily commutes for employees, potentially restricting access to a wider talent pool [2].
Access to Skilled Labor
Human resources drive the operational success of any enterprise, and finding the right talent can be a greater challenge in rural environments.
Outmigration of Youth to Urban Areas
Many rural regions witness a steady outflow of younger populations seeking better educational and employment opportunities in cities. This "brain drain" means that businesses may struggle to find young, tech-savvy, or specialized talent locally.
Training and Development Challenges
Given the limited access to higher educational institutions or training facilities, rural entrepreneurs often find themselves investing significantly more time and resources in upskilling their workforce. While this can lead to a loyal and dedicated team, the initial learning curve can be steep.
Limited Local Market Size
Beyond infrastructure and manpower, the very nature of the market in rural areas can be a challenge in itself.
Reduced Consumer Base
Simply put, rural areas have smaller populations. This translates to a smaller local consumer base, which might not be sufficient to sustain a business, especially if it caters to niche markets.
Limited Spending Capacity
Economic factors and limited access to a diverse range of jobs can mean that the average spending capacity in a rural area is less than that in urban centers. Entrepreneurs need to be mindful of pricing strategies and the actual purchasing power of their target audience.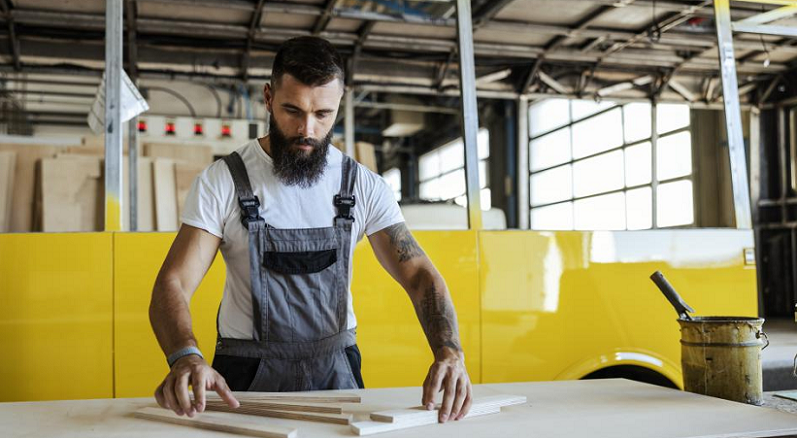 Opportunities Abound in Rural Startups
Despite the aforementioned challenges, it's essential to remember that rural regions are brimming with untapped potential. The very limitations that these areas present can often lead to innovative solutions and open doors to numerous opportunities. Looking beyond the immediate constraints and envisioning the bigger picture can pave the way for a thriving and sustainable rural startup.
Filling Local Market Gaps
Every rural community has its own unique tapestry of needs and preferences, often underserved or overlooked by larger urban-centric enterprises.
Catering to Unmet Needs
While urban areas are flooded with choices for nearly every product or service, rural regions might have gaps waiting to be filled. Entrepreneurs can introduce products or services tailored to the specific needs, traditions, and lifestyles of rural customers, ensuring relevance and resonance [3].
Introducing Modern Solutions with a Local Touch
The amalgamation of modern solutions with local flavor can lead to distinctive offerings. For instance, modern agricultural tools that incorporate traditional farming practices or digital platforms tailored to the local dialect and cultural nuances can find a ready and eager market.
Sustainable Business Models
Rural areas often inherently align with sustainable and eco-friendly practices, presenting a canvas for green entrepreneurship.
Embracing Green and Sustainable Practices
With closer access to nature and a more sustainable way of living, rural startups can tap into eco-friendly models. Whether it's leveraging renewable energy, sustainable farming practices, or crafting eco-friendly products, these businesses can position themselves at the forefront of the green revolution.
Leveraging Local Production and Organic Growth
Direct access to local produce and resources can lead to a shorter supply chain, promoting the concept of 'farm to table' or 'maker to market'. Such organic growth not only reduces carbon footprint but also resonates with an increasingly eco-conscious global audience.
Digitization and Online Expansion
The digital era, while presenting certain challenges for rural regions, also provides unparalleled opportunities.
Reaching Global Markets
Thanks to e-commerce and digital platforms, geographical boundaries have become increasingly blurred. Rural startups can showcase their products and stories to a global audience, expanding their market manifold. Handcrafted goods, traditional recipes, and niche products can find enthusiasts from different parts of the world.
Utilizing E-Commerce and Digital Marketing
While consistent internet connectivity can be an issue, once addressed, the digital realm is a goldmine. Online stores, social media marketing, and digital storytelling can amplify the reach of a rural startup, converting challenges into success stories [4].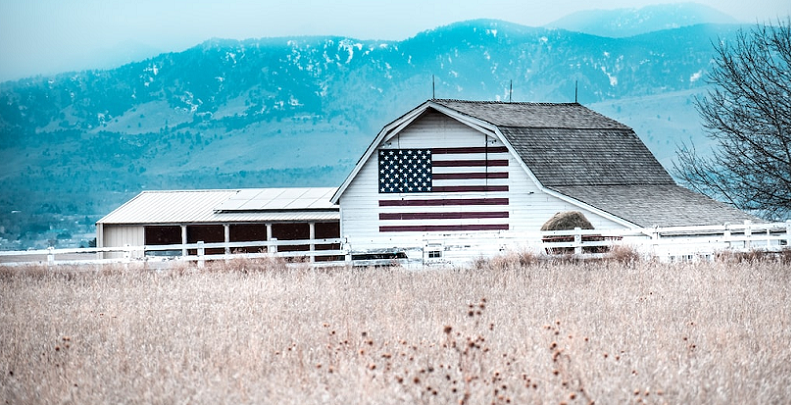 Tips for Aspiring Rural Entrepreneurs
Rural entrepreneurship, with its intricate blend of opportunities and challenges, requires a unique approach. For those with a dream, passion, and the will to make a difference in these less-tapped regions, certain strategies can be the guiding stars. Aspiring entrepreneurs, take note of these invaluable tips to make your rural startup journey smoother and more impactful.
Engage with the Local Community
Understanding and building relationships within the community is paramount for rural startups. The community is both your initial customer base and your most prominent supporter.
Building Trust and Relationships
Rural areas thrive on trust and close-knit ties. Engaging with locals, participating in community events, and being transparent about your business goals can earn trust. Genuine relationships built over time can translate into a loyal customer base and a supportive ecosystem.
Understanding Local Needs and Preferences
To ensure your products or services resonate, take the time to deeply understand the community's needs, aspirations, and pain points. Conduct surveys, organize community meetings, or simply have candid conversations with locals. These insights can shape your business strategies and offerings [5].
Seek Mentorship and Training
No entrepreneur, however visionary, can know it all. In the ever-evolving business landscape, guidance and continuous learning are essential.
Tapping into Rural Entrepreneur Networks
Networks, associations, or groups of rural entrepreneurs can be invaluable. Engaging with peers can lead to shared experiences, joint solutions, and even collaborative ventures. They can also provide introductions to industry experts, suppliers, and potential partners.
Continuous Learning and Adaptation
Industries evolve, technologies emerge, and consumer preferences shift. Enroll in online courses, attend workshops, or simply keep abreast with industry news. Ensure you and your team are always learning, adapting, and staying ahead of the curve.
Embrace Technology and Innovation
While rural settings might pose technological challenges, the modern entrepreneur should view technology as a facilitator.
Staying Updated with Trends
From digital payment solutions to e-commerce platforms, keeping an eye on the latest technological trends and incorporating them into your business can lead to increased efficiency and wider market reach.
Investing in Digital Infrastructure
Though initial costs might seem daunting, investing in stable internet connections, modern software solutions, and digital training for your team can yield long-term benefits. It allows you to compete on a broader scale and ensures you're not left behind in the digital age.
References

[1] Opportunities and Obstacles for Rural Entrepreneurs
[2] The Challenges of Rural Entrepreneurship and Some Solutions
[3] Growing Rural America Through Startups
[4] Rural Entrepreneurship and the
Challenges Accessing Financial Capital
[5] Examining the Unique Opportunities and Challenges Facing Rural Small Businesses