Harnessing Spirituality to Combat Loneliness and Isolation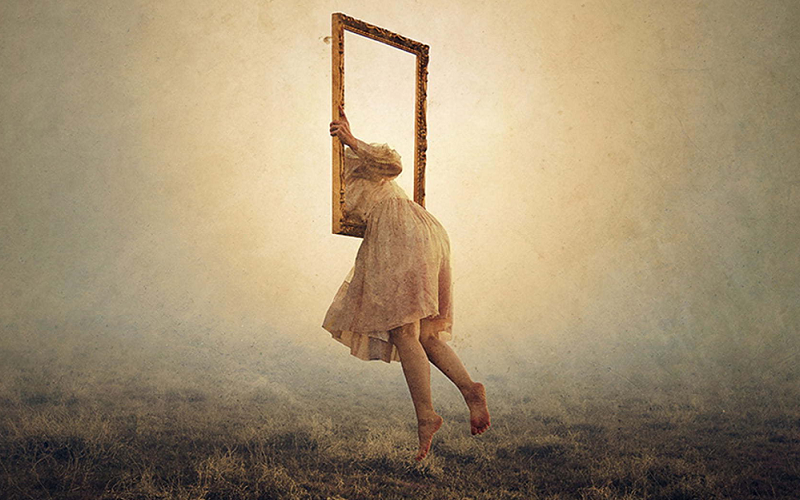 In a world increasingly connected through technology, it's paradoxical that loneliness and isolation are pervasive issues affecting many individuals today. These feelings, if left unchecked, can pose significant threats to mental health, eroding our well-being and happiness. Amidst this, spirituality emerges as a potent tool, offering a beacon of hope and a profound pathway to combat loneliness and isolation.
Here we explore the complex terrain of loneliness and isolation, the potent role of spirituality in mitigating these feelings, and practical ways to harness spirituality to fortify mental health. In a society that often emphasizes material wealth and visible success, we aim to shine a light on the invisible, yet immense strength that spirituality can offer in our lives.
Understanding Loneliness and Isolation
By comprehending what loneliness and isolation are and how they manifest in our lives, we can better equip ourselves to tackle them.
Definition of Loneliness and Isolation
Loneliness is an emotional state of feeling alone or disconnected, even in the midst of others. It's a deeply personal experience that may differ from person to person. On the other hand, isolation is an objective state of being physically separated from others. It is possible to be isolated without feeling lonely, and vice versa. However, both conditions often intersect, leading to a compounded effect on one's mental health.
Causes and Impacts of Loneliness and Isolation
These feelings of disconnection do not arise out of nowhere. There are myriad factors that contribute to these experiences, and they can have a significant impact on our lives.
Personal Factors
Individual traits, such as introversion or social anxiety, can contribute to feelings of loneliness and isolation. Life changes like moving to a new location, loss of loved ones, or retirement can also disrupt our social connections, leaving us feeling alone.
Societal Factors
In today's society, factors such as urbanization, the break-up of traditional community structures, and the digital age's impersonal communication contribute to increased feelings of isolation. These societal shifts can leave individuals feeling unanchored and alone, even amidst a sea of people.
Understanding the root causes of loneliness and isolation is crucial in addressing them effectively. However, equally important is acknowledging the profound impact these feelings can have on our mental health.
How Loneliness and Isolation Impact Mental Health
Loneliness and isolation, when chronic, can lead to significant mental health issues. These can include depression, anxiety, and increased stress levels. Moreover, feelings of loneliness can lead to a negative spiral, where the lonelier a person feels, the more they isolate themselves, thus exacerbating their condition. Recognizing the severe impacts of loneliness and isolation is the first step towards finding holistic and effective solutions, one of which is harnessing the power of spirituality [1].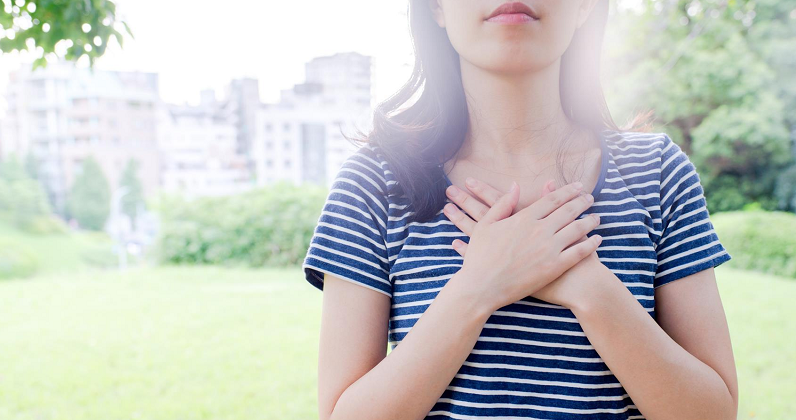 Exploring the Concept of Spirituality
Having examined the complexities of loneliness and isolation, we can now shift our focus towards the realm of spirituality. Often deemed intangible or elusive, spirituality can, in fact, serve as an effective salve for the disconnection we may feel in our lives. Before we delve into how spirituality can help combat loneliness and isolation, let's first understand its nature and significance.
Definition of Spirituality
Spirituality is a broad and complex concept that encompasses a variety of aspects. It often involves a search for meaning in life, a desire for connectedness with the universe or a higher power, and the pursuit of personal growth and inner peace. It's worth noting that spirituality is not synonymous with religion. While it can certainly encompass religious beliefs and practices, spirituality can also exist outside of any specific religious context.
Spirituality as a Personal Journey
Everyone's spiritual journey is unique and personal. It may involve meditation, prayer, or spending time in nature. For some, it might mean contributing to the community or practicing mindfulness in daily life. Spirituality is often about going beyond the material world and exploring the inner landscapes of the self, which can lead to feelings of connectedness and wholeness.
Spirituality's Role in Mental Wellbeing
Spirituality, with its emphasis on connection and meaning, plays a pivotal role in mental wellbeing. It can provide a sense of purpose, imbue life with a sense of sacredness, and serve as a source of comfort during times of distress. It promotes inner peace, helps us deal with life's uncertainties, and encourages us to seek and maintain harmonious relationships with ourselves and the world around us [2].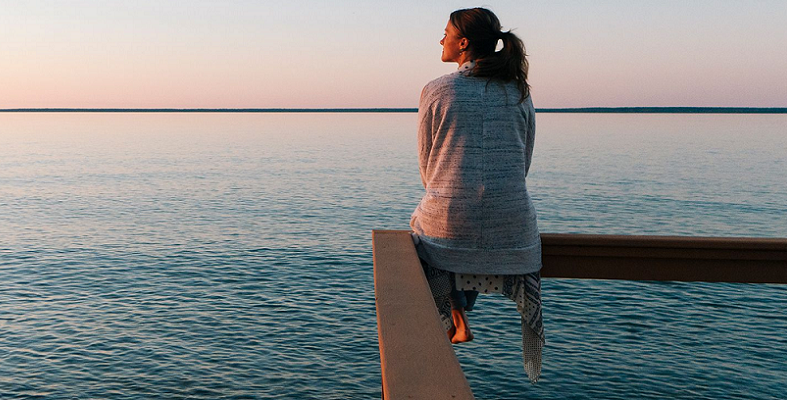 The Intersection of Spirituality and Mental Health
Now that we have a foundational understanding of both the challenges of loneliness and isolation and the concept of spirituality, it's time to explore the intersection between these areas. The relationship between spirituality and mental health is multifaceted and deeply intertwined, offering us promising pathways towards healing and wellbeing.
How Spirituality Influences Mental Health
Spirituality can play a profoundly positive role in our mental health. It's like a balm to our minds, offering solace, strength, and resilience.
Psychological Impact of Spirituality
Spirituality can foster a sense of purpose, infusing life with meaning and direction. It encourages gratitude, forgiveness, and compassion, all of which have been linked to increased happiness and decreased stress levels. By promoting self-awareness, it allows us to better understand and manage our emotions, thereby improving our psychological health.
Role of Spirituality in Stress Management
Spirituality can also act as a buffer against life's stresses. The inner peace and contentment it fosters can help us maintain calm in the face of adversity, improving our ability to cope with and recover from stressful situations. Moreover, spiritual practices like mindfulness and meditation are well-documented for their stress-reducing benefits.
Scientific Evidence Supporting the Connection Between Spirituality and Mental Health
The connection between spirituality and mental health isn't just anecdotal; it's backed by scientific research. Numerous studies have found a positive correlation between spirituality and mental wellbeing. For example, a significant body of research suggests that individuals with a strong spiritual life tend to have better mental health, lower rates of depression and anxiety, and improved coping strategies for life's challenges [3].
Personal Stories/Case Studies Demonstrating the Positive Impact of Spirituality on Mental Health
Real-life stories also illustrate the powerful intersection between spirituality and mental health. For instance, people navigating periods of intense loneliness or isolation often find comfort and connection through spiritual practices. By providing a sense of belonging to something larger than themselves, spirituality can help combat feelings of disconnection and loneliness.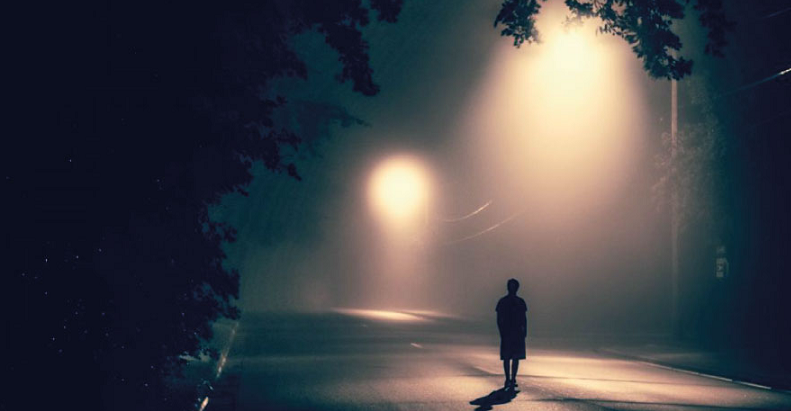 Practical Approaches to Harnessing Spirituality
While the connection between spirituality and mental health is indeed powerful, it's important to recognize that spirituality isn't a one-size-fits-all solution. It's a deeply personal journey that can take many forms.
Different Forms of Spiritual Practices
There are a variety of spiritual practices that can enhance our sense of connection and counter feelings of loneliness. Each practice can be adapted to suit individual needs and preferences.
Meditation and Mindfulness
Meditation is a spiritual practice that fosters inner peace and self-awareness. Mindfulness, a form of meditation, involves staying present and fully engaged in the current moment. Both practices can provide a sense of connectedness, reducing feelings of loneliness and isolation.
Prayer and Devotion
For those who identify with a particular faith or belief system, prayer and devotion can be powerful spiritual practices. They provide a direct line of communication with a higher power, offering comfort and reducing feelings of loneliness [4].
Connecting with Nature
Nature can be a profound source of spiritual connection. Spending time outdoors, whether it's hiking in the woods or simply sitting in a park, can foster a sense of connectedness to the world around us, alleviating feelings of isolation.
Self-reflection and Self-awareness
Activities such as journaling or introspective thinking can facilitate self-discovery and personal growth, key aspects of the spiritual journey. Through understanding ourselves better, we can combat feelings of isolation and promote mental wellbeing.
How to Incorporate Spiritual Practices in Daily Life
Adopting new habits can be challenging, but the benefits of incorporating spiritual practices into daily life are immense. Start small – designate a few minutes each day for mindfulness or spend some time each week in nature. Find what resonates with you and remember, consistency is key.
Case Studies of Individuals Who Used Spirituality to Overcome Loneliness and Isolation
To illustrate the transformative power of spirituality, we can look to countless personal stories. For example, some individuals have found solace in meditation during periods of intense loneliness, while others have found community and connection through religious or spiritual gatherings.
Community and Spirituality
In our exploration of spirituality, we must not overlook an essential component: community. Humans are social creatures, and we thrive on connection. Shared spiritual practices or beliefs can cultivate a sense of community, which can be a potent antidote to feelings of loneliness and isolation.
The Role of Spiritual Communities in Reducing Loneliness and Isolation
Spiritual communities, whether they are organized religions, meditation groups, or informal gatherings of like-minded individuals, can offer a profound sense of belonging. Participating in shared rituals or practices, discussing beliefs and experiences, or simply being in the presence of others on a similar spiritual journey can combat feelings of isolation. Moreover, such communities often provide emotional support, understanding, and camaraderie, which can be incredibly healing [5].
How to Find and Connect with Spiritual Communities
Finding a spiritual community that resonates with you can be an enriching experience. Start by exploring local religious organizations, meditation centers, or spiritual groups. Online platforms also offer numerous virtual communities dedicated to various spiritual practices and beliefs. Remember, the goal is to find a community that aligns with your personal beliefs and supports your spiritual journey.
Personal Experiences of Building and Sustaining Spiritual Connections
The experiences of individuals who've found solace and connection in spiritual communities are testament to their power. For instance, someone might find a supportive community in a yoga class, helping them feel connected and less isolated. Another person might find kinship and understanding in a religious group, mitigating their feelings of loneliness.
References

[1] How I Navigated The Loneliness Of My Spiritual Awakening
[2] Exploring the relationship between loneliness, spirituality, and health-related quality of life
[3] Loneliness and Spiritual Well – Being among Elderly Having Psychological Disorders
[4] 15 things to do if you're feeling lonely
[5] 5 Benefits of Religion Compared With Spirituality