Spirituality and Trauma Recovery: Finding Strength in Faith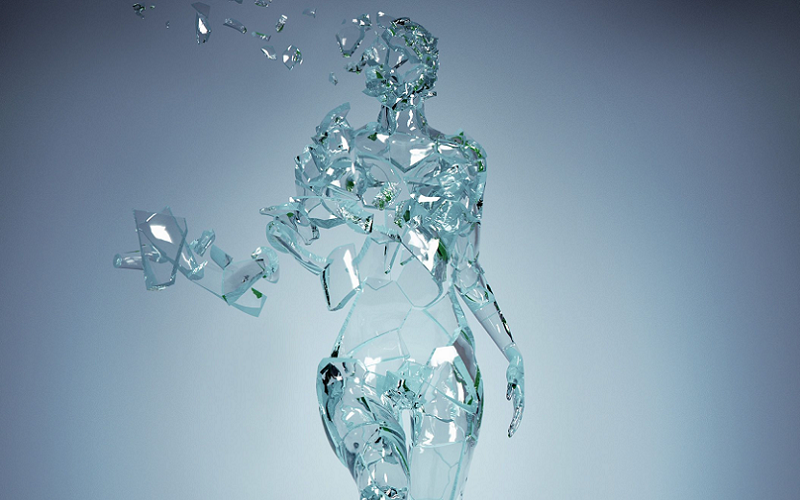 In a world that often feels chaotic and uncertain, many of us find ourselves grappling with the aftermath of traumatic experiences that have left profound marks on our hearts and minds. Healing from such experiences is not linear, but a complex journey that often requires a blend of approaches. This is where the power of spirituality comes into play. In our pursuit of recovery, we can find solace, strength, and ultimately, transformative healing in the nurturing embrace of our spiritual beliefs and practices.
Here we explore the intricate relationship between spirituality and trauma recovery. By exploring this intersection, we hope to provide a beacon of hope for those on their healing journey, affirming that amidst the wreckage of trauma, there's a resilience that can be found in the sanctuary of faith.
Understanding Trauma
To fully appreciate the interplay between spirituality and trauma recovery, we first need to understand what trauma is and how it affects our mental health. A comprehensive understanding of trauma is crucial for anyone dealing with its impacts, either personally or professionally.
Definition and Examples of Trauma
Trauma is a term used to describe the psychological and emotional response to deeply distressing or disturbing events. This might include personal experiences such as physical or sexual assault, emotional abuse, or witnessing violence. Trauma can also arise from large-scale events like wars, natural disasters, or pandemics. It's important to note that what may be traumatic to one person may not be to another, underlining the subjective nature of trauma.
Effects of Trauma on Mental Health
The mental health impact of trauma can be profound and far-reaching. Trauma can trigger a range of emotional responses, including fear, anger, guilt, or even numbness. It can also lead to mental health disorders such as post-traumatic stress disorder (PTSD), depression, anxiety, or substance use disorders.
Moreover, trauma can impact memory, attention, and the ability to concentrate. It can also lead to physical symptoms such as headaches, nausea, and changes in sleep or appetite. It's crucial to recognize these effects to seek appropriate support and begin the healing journey.
Common Methods of Trauma Treatment
There are many paths to healing from trauma, and what works best can differ from person to person. Traditionally, therapeutic modalities such as cognitive-behavioral therapy (CBT), eye movement desensitization and reprocessing (EMDR), and dialectical behavior therapy (DBT) are commonly employed. Medication may also be recommended in certain situations.
In addition to these, more and more professionals are recognizing the importance of holistic approaches to healing. This can include mindfulness, bodywork, art therapy, and of course, spirituality. The focus of this post is to delve into how spirituality, in particular, can be a potent tool in trauma recovery [1].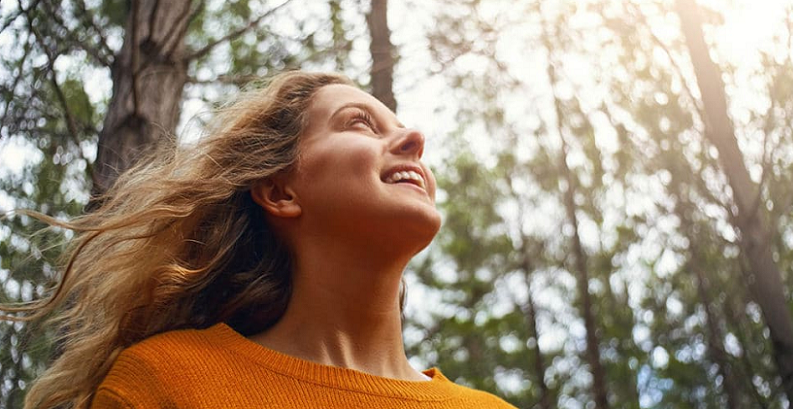 Role of Spirituality in Life
After gaining an understanding of the nature and impact of trauma, we now turn our attention to spirituality. Often, in our darkest moments, we find ourselves reaching for something greater, something that connects us to a world beyond our physical senses. This is the realm of spirituality, a powerful force that can illuminate our path towards healing.
Defining Spirituality
Spirituality is a broad concept with many interpretations, but fundamentally, it involves a sense of connection to something bigger than ourselves. This can include a search for meaning in life, a journey towards self-discovery, or a belief in a higher power. For some, spirituality may be closely tied to religious beliefs and practices, while for others, it can be entirely separate.
Differences and Overlaps between Spirituality and Religion
While spirituality and religion can overlap, they are not synonymous. Religion often refers to specific systems of faith and worship involving a set of beliefs, rituals, and moral codes. Spirituality, on the other hand, is more about personal interpretation and experience. It may or may not include a belief in a specific deity or adherence to a particular religion.
That said, both spirituality and religion can offer a sense of community, purpose, and moral guidance. They provide frameworks for understanding the world and our place in it, often providing comfort and solace during challenging times.
Spirituality and its Effects on Mental Well-Being
There's growing recognition of spirituality as a fundamental aspect of human health, playing a key role in mental well-being. Spiritual practices like prayer, meditation, or community participation can provide a sense of peace, purpose, and connection. They can promote self-awareness and self-compassion, which are vital for mental health.
Research also suggests that spirituality can contribute to resilience, the ability to bounce back from adversity. Spiritual beliefs can provide a hopeful narrative to make sense of suffering, offering a healing perspective that can foster recovery from trauma.
Stories of Personal Experiences (anecdotes/case studies)
Consider John, who after losing his family in a tragic accident, found solace in his spiritual beliefs. His faith gave him strength, enabling him to find meaning in his pain and reframe his tragedy as a part of a larger divine plan.
Or Maya, who found healing from childhood trauma in her connection with nature, a key component of her spirituality. Long walks in the forest became a form of meditation for her, facilitating a deep sense of peace and interconnectedness.
These stories highlight the deeply personal and transformative power of spirituality. In the next section, we will delve deeper into the intersection of spirituality and trauma recovery, shedding light on how faith and belief can aid in navigating the tumultuous journey of healing [2].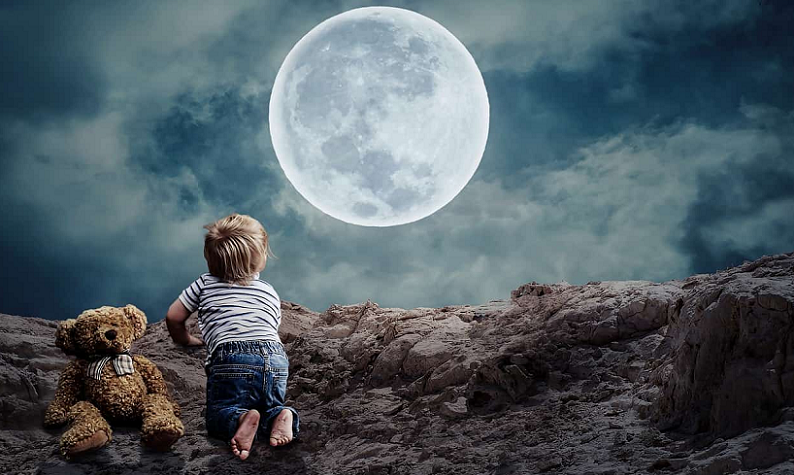 The Intersection of Trauma, Spirituality, and Recovery
Now that we have explored both the impacts of trauma and the role of spirituality in our lives, it's time to examine how these two dimensions intersect. Many who have faced trauma attest to spirituality being a cornerstone of their recovery, providing a lifeline in their darkest hours. In this section, we delve into the mechanics of how spirituality aids in trauma recovery and examine the scientific basis of this intersection.
Scientific Evidence Supporting the Role of Spirituality in Trauma Recovery
Scientific research increasingly supports the therapeutic role of spirituality in trauma recovery. Numerous studies have found that spiritual practices can foster psychological well-being, resilience, and posttraumatic growth. This is the concept that individuals who endure traumatic events can experience positive psychological changes, cultivating strength and wisdom from their adversity.
For example, a study in the Journal of Clinical Psychology found that individuals with higher levels of spiritual well-being reported lower levels of posttraumatic stress. Another study in the Journal of Traumatic Stress found that spiritual struggle, such as questioning one's beliefs or feeling angry at a higher power, could predict trauma symptoms, emphasizing the complex nature of this relationship.
Mechanisms Through Which Spirituality Supports Recovery
How exactly does spirituality bolster trauma recovery? There are several mechanisms at play here.
Meaning-Making Process
Spirituality often provides a framework for interpreting life events, especially those that are painful or confusing. This "meaning-making" can help individuals navigate the chaos that trauma often brings, offering a sense of order and purpose amidst the upheaval.
Building Resilience
Spirituality can also foster resilience, the ability to bounce back from adversity. Spiritual beliefs can offer a hopeful narrative, a light at the end of the tunnel, that strengthens one's resolve to overcome challenges [3].
Encouraging Forgiveness and Letting Go
Many spiritual traditions emphasize the power of forgiveness and release. For trauma survivors, releasing anger and resentment can be a crucial step in their healing journey.
Promoting Connection and Community
Spirituality often cultivates a sense of belonging, whether to a community, the universe, or a higher power. This connection can counter the isolation that trauma survivors often experience, promoting a sense of security and acceptance.
How to Leverage Spirituality for Trauma Recovery
From our exploration of the scientific research and mechanisms involved, it's clear that spirituality can play a powerful role in trauma recovery. Now, we turn our attention to practical ways to harness the healing potential of spirituality. How can one infuse spiritual practices into their journey of recovery? Let's delve into some practical suggestions.
Exploration of Different Spiritual Practices
There is a rich variety of spiritual practices that can be integrated into your healing journey. Remember, spirituality is a deeply personal domain, so it's important to find practices that resonate with you.
Prayer or Meditation
Many find comfort in prayer or meditation. These practices can provide a sense of peace, grounding, and connection to a higher power or the universe. They can also serve as a way to express emotions, seek guidance, or find solace.
Scripture or Sacred Text Study
For those who belong to a specific faith tradition, studying scriptures or sacred texts can offer wisdom, guidance, and comfort. These texts often contain narratives of suffering and redemption that can provide perspective and hope.
Nature and Spirituality
Some find a spiritual connection through nature. Spending time outdoors, observing the beauty and rhythm of nature, can be a healing experience, fostering a sense of peace and interconnectedness [4].
Art and Spirituality
Art, whether it's painting, writing, music, or dance, can serve as a form of spiritual expression. Art can be a way to explore and express complex emotions related to trauma.
Incorporating Spirituality into Your Recovery Journey
Once you've identified spiritual practices that resonate with you, the next step is to integrate them into your life.
Finding a Spiritual Mentor or Community
A spiritual mentor or community can provide guidance, support, and a sense of belonging. They can help you navigate your spiritual path and provide comfort in challenging times.
Incorporating Spiritual Practices into Daily Life
Make your chosen spiritual practices a part of your daily routine. This could be as simple as setting aside time each day for prayer or meditation, or regularly attending spiritual gatherings. The goal is to make spirituality a source of strength and solace in your journey of healing.
Considerations and Cautions of Spirituality for Trauma Recovery
While spirituality offers a powerful pathway to healing, it's essential to approach it with mindfulness and care. The journey of trauma recovery is complex, and integrating spirituality into this journey calls for certain considerations. Let's take a moment to discuss these, ensuring that the path to recovery is navigated in the most beneficial and balanced way.
Recognizing Individual Differences
Firstly, it's crucial to remember that spirituality is deeply personal. What offers profound healing for one individual may not resonate with another. We each have our own spiritual language, informed by our experiences, beliefs, and values. It's essential to honor these differences and allow for personal exploration and discovery [5].
Balancing Spirituality and Professional Mental Health Support
While spirituality can be a potent force in trauma recovery, it is not a replacement for professional mental health support. Trauma often leads to complex mental health challenges that require the expertise of trained professionals. It's important to see spirituality as a complement to, rather than a substitute for, professional care.
Acknowledging the Complex Relationship between Trauma and Spirituality
Trauma can profoundly impact an individual's spiritual beliefs and experiences, sometimes leading to spiritual struggle or disillusionment. For some, a traumatic event might shake their faith or lead them to question their beliefs. It's crucial to recognize these challenges and provide compassionate space for this exploration and questioning.
The Importance of Non-Judgment and Compassion
Approaching spirituality with a sense of non-judgment and compassion is key. This includes self-compassion as you navigate your spiritual journey and compassion towards others who may be on a different path. It's important to cultivate a spirit of openness, curiosity, and respect as you explore the role of spirituality in trauma recovery.
References

[1] Spirituality and Trauma: Professionals Working Together
[2] The Intersection of Religion/
Spirituality and Trauma
[3] Faith to move mountains: religious coping, spirituality, and interpersonal trauma recovery
[4] Integrating Faith & Spirituality into Trauma Recovery
[5] Integrating Faith & Spirituality into Trauma Recovery