Work-Life Balance for Parents: Tips for Juggling Professional and Family Life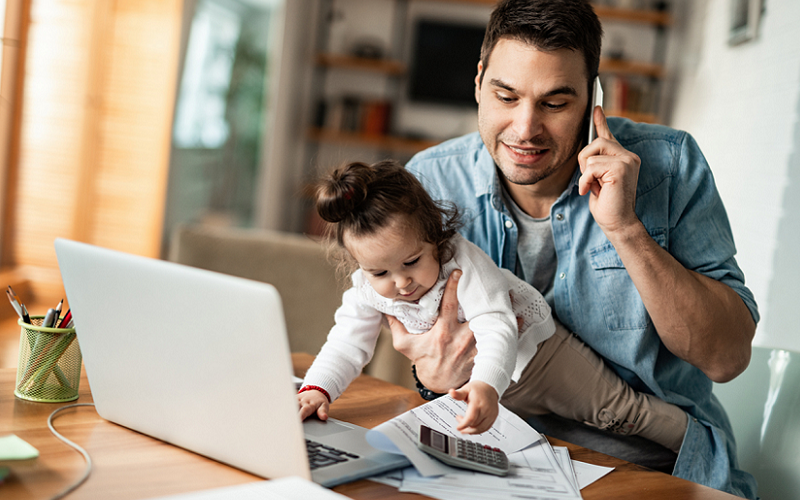 In the juggling act of life, achieving a perfect balance between career and family often seems like a circus feat — especially for parents. You're not just a professional striving to climb the corporate ladder; you're a caregiver, a mentor, and a safe haven for your children. You're driven by ambition and held by love, constantly moving between spreadsheets and storybooks, conference calls and carpool lanes.
Work-life balance is no longer a luxury — it's a necessity for mental, physical, and emotional wellbeing. Yet, many parents grapple with this equilibrium, often feeling like they are teetering on the edge of imbalance. If you've ever felt overwhelmed, stressed, or stretched too thin, this post is for you.
The Importance of Work-Life Balance for Parents
It's crucial to understand why work-life balance is so important for parents. Its impact goes beyond daily convenience, touching various aspects of our lives—from our mental and physical health to our productivity at work, and most importantly, our children's development.
Impact on Mental Health
Living a life heavily skewed towards work or family can take a toll on mental health. Long hours of work combined with family responsibilities can lead to chronic stress, burnout, and even depression. On the other hand, giving up career aspirations entirely for family could lead to frustration, reduced self-esteem, and a feeling of lost identity. A balanced approach, where professional life and personal life complement each other, can significantly enhance mental wellness. It allows for personal fulfilment that comes from a rewarding career and the joy of parenthood.
Effect on Physical Health
Work-life imbalance doesn't just affect your mind; it affects your body too. Constant high-stress levels, inadequate rest, and insufficient time for exercise or healthy eating can have detrimental effects on your physical health. It can lead to conditions like hypertension, obesity, and other stress-related disorders. A balanced work-life arrangement gives you the chance to care for your body, engage in regular physical activity, and maintain a healthier lifestyle.
Role in Children's Development
Perhaps the most compelling reason for work-life balance is the impact it has on children's development. Children learn by observing their parents. A parent who can successfully manage professional responsibilities while also prioritizing family time sets a positive example. They are showing their children the importance of balance, responsibility, and hard work in real-life settings. Additionally, parents who aren't perpetually stressed can be more present, patient, and attentive, contributing positively to their child's emotional development [1].
Influence on Work Productivity
Contrary to the popular belief that more working hours translate to more productivity, the reality is quite the opposite. Overworking can lead to exhaustion and decreased efficiency over time. Parents who have a good work-life balance can perform better at work. When you know your family is well taken care of, and you're mentally and physically healthy, you're likely to be more productive, engaged, and innovative in your professional role.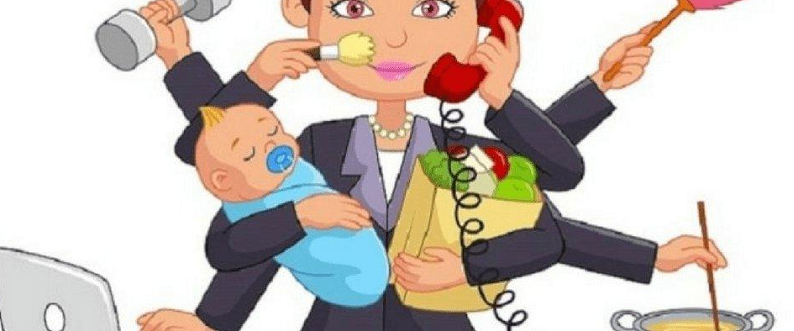 Common Challenges Faced by Parent Professionals
While understanding the significance of work-life balance is a great start, it's also crucial to identify the hurdles along this path. The challenges faced by working parents can be multifaceted and sometimes overwhelming. Recognizing these obstacles can help to better navigate them and create a robust plan towards achieving a balanced life.
Time Management
The phrase "so much to do, so little time" seems to be the anthem of many parent professionals. Between the demanding hours of work and the round-the-clock role of parenthood, finding enough time can often feel like a losing battle. Squeezing in school drop-offs and pick-ups, attending meetings, meal prep, deadlines, and finding time for oneself can seem impossible. This constant race against the clock is one of the significant challenges for working parents.
Stress Management
Carrying the dual responsibility of a demanding job and raising children can escalate stress levels. Coping with work pressure, dealing with children's needs, and managing household chores simultaneously can take a toll on mental health. Finding effective ways to manage this stress and prevent it from affecting family life or work performance is a common challenge.
Role Overlap: Being a Parent and a Professional
Striking a balance between being a parent and being a professional is a tightrope walk. The blurring boundaries, especially with more people working from home, make it harder to switch off from work mode or to focus entirely on work without household distractions. Managing these overlapping roles and setting clear boundaries is a common obstacle.
Societal Pressure and Expectations
Society often puts unwarranted pressure on working parents, with unrealistic expectations of what good parenting or a successful career should look like. This pressure can lead to guilt, self-doubt, and a sense of failing in both areas, adding another layer of complexity to the balancing act [2].
Assessing Your Current Work-Life Balance
Now that we've identified the common challenges faced by working parents, it's time to turn the lens towards your own life. Assessing your current work-life balance is an essential step in this journey. It involves understanding where you are right now, recognizing any signs of imbalance, and evaluating your life to create an effective plan towards a more balanced lifestyle.
Recognizing Signs of Imbalance
Understanding the signs of work-life imbalance is crucial. Some signs might include chronic stress, frequent illnesses, a constant feeling of exhaustion, or feeling like there's never enough time to fulfil all your responsibilities. You may find it difficult to concentrate on your work, or you might be experiencing strains in your relationships. Recognizing these symptoms early can help you prevent burnout and address the imbalance promptly.
The Role of Self-Reflection in Assessing Work-Life Balance
Self-reflection plays a key role in this assessment. It involves introspection about your current situation. Are you satisfied with how you're managing your work and personal life? Do you often feel torn between your professional responsibilities and family commitments? Do you get time for self-care? Honest answers to these questions can provide you with a clear understanding of where you stand.
Techniques for Assessing Your Current Work-Life Balance
Several techniques can help you in this assessment. Start by tracking your time for a week. Note down how much time you're spending on work, family, and self-care. This will give you a realistic picture of how your day pans out.
Another effective technique is journaling your feelings and experiences related to work and family. This will help you identify any emotional distress linked to your current work-life situation. You might also consider getting feedback from your family. They can provide a different perspective and shed light on areas you might not have noticed.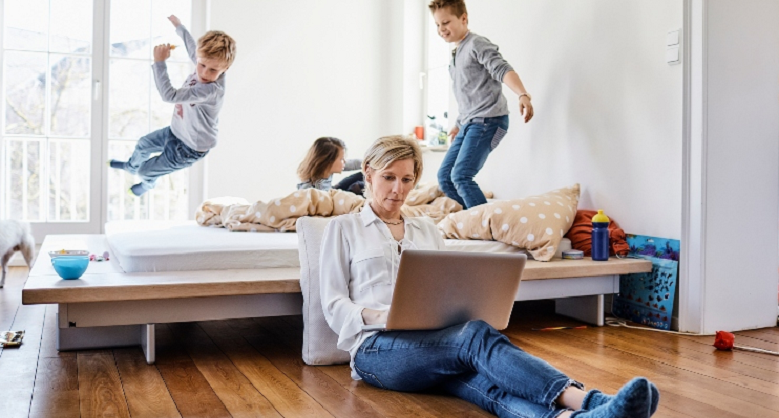 Strategies for Achieving Work-Life Balance as a Parent
Armed with a clear understanding of your current work-life situation, it's time to chart the course towards a more balanced lifestyle. While there's no one-size-fits-all solution, certain strategies have proven effective in helping parent professionals achieve better work-life balance. These strategies are focused on improving time management, reducing stress, setting clear boundaries, and leveraging support systems.
Time Management Strategies
Effective time management is one of the cornerstones of achieving work-life balance. It's about making the most of the time we have and using it in ways that align with our priorities [3].
Prioritization
Prioritizing tasks based on their importance and urgency can help you manage your time more effectively. Determine what tasks are critical and need immediate attention, and what tasks can be postponed or delegated. This way, you're not spreading yourself too thin but focusing on what truly matters at a given moment.
Effective Planning and Organization
Planning your day or week in advance can help you allocate time effectively to work, family, and self-care. Using organizers or digital tools can make this process easier. Remember to schedule some 'me' time for relaxation and rejuvenation—it's as essential as any other task.
Stress Management Strategies
Managing stress is vital to maintaining work-life balance. Here are some strategies you can adopt:
Mindfulness and Relaxation Techniques
Practicing mindfulness can help you stay focused on the present, reducing anxiety about juggling multiple tasks. Relaxation techniques such as deep breathing, meditation, or yoga can also help lower stress levels.
Exercise and Healthy Living
Regular physical exercise is a powerful stress reliever. A balanced diet also plays a crucial role in managing stress levels. Making time for these in your daily routine can significantly improve your ability to cope with stress.
Creating Boundaries Between Work and Family Life
Setting clear boundaries between work and family time can help prevent role overlap. This could mean having specific work hours, avoiding work-related calls or emails during family time, and having a dedicated workspace at home. These boundaries ensure that your professional life doesn't encroach on your family time and vice versa.
Utilizing Support Systems
Role of Friends and Family
Support from friends and family can be invaluable in achieving work-life balance. This could include help with childcare, sharing household chores, or just providing emotional support when times get tough.
Professional Support: Childcare, Virtual Assistants, etc.
Don't hesitate to seek professional help if it fits into your budget and lifestyle. Childcare services, hiring a virtual assistant for administrative tasks, or even occasional housekeeping support can free up time for you to focus on work or spend quality time with family.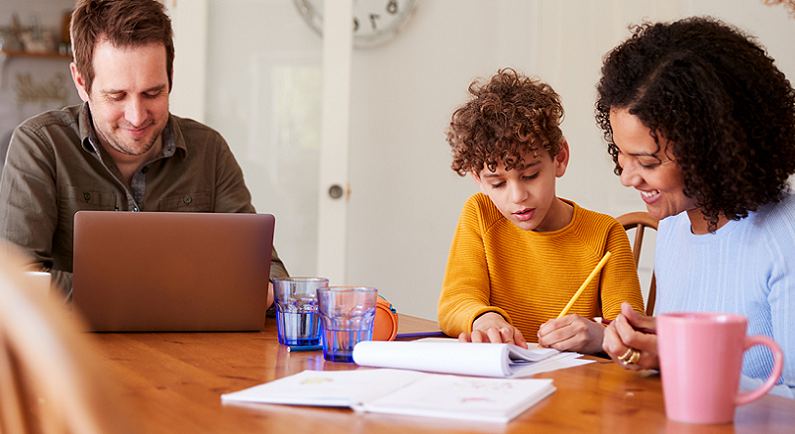 Implementing Flexible Work Arrangements
In an increasingly digital world, the traditional 9-to-5 work structure is gradually giving way to more flexible work arrangements. These flexible work models can be particularly beneficial for parent professionals, offering them the latitude to better align work commitments with family responsibilities.
Understanding Flexible Work Arrangements
Flexible work arrangements are alternatives to the traditional work schedule. They allow employees to customize their working hours and work locations to suit their personal needs, without compromising work productivity. This flexibility can take various forms, including remote work, flexible start and end times, compressed workweeks, or job sharing [4].
The Benefits of Flexible Work Arrangements
Adopting flexible work arrangements can lead to several benefits. It can reduce commuting time, allow for better synchronization of family schedules, and provide the opportunity to work when you are most productive. This flexibility can reduce work-life conflict, enhance job satisfaction, and contribute to better mental health.
Steps to Implement Flexible Work Arrangements
Implementing flexible work arrangements requires careful planning and open communication with your employer. Here are some steps to consider:
Evaluate Your Needs
The first step is to understand your needs. Do you need to start work later so you can drop your children off at school? Would it help to work from home a couple of days a week? Defining your needs will help you identify what kind of flexibility would be most beneficial.
Propose a Plan to Your Employer
Once you have identified your needs, propose a flexible work plan to your employer. Ensure to highlight how this arrangement will not only benefit you personally but can also improve your productivity and commitment to the organization.
Test and Adjust
If your employer agrees, start implementing the flexible work arrangement. Keep track of its impact on your work productivity and work-life balance. Remember, it's not about a perfect solution from day one, but a process of trial and error to find what works best for you.
Dealing with Societal Pressure and Overcoming Guilt
One of the hurdles to achieving a sustainable work-life balance is the societal pressure and the guilt that often comes with it. The expectations of being the perfect parent and a successful professional can sometimes feel like an uphill task.
Acknowledging Societal Pressures and Expectations
Societal pressures and expectations about how a 'good parent' or a 'successful professional' should behave can create additional stress. It's important to acknowledge that these pressures exist. However, it's equally important to understand that these are often based on idealized and unrealistic standards. What matters is what works best for you and your family, not meeting some arbitrary societal expectation [5].
Strategies to Manage Societal Pressure
Managing societal pressure effectively requires a change in perspective. Here are some strategies that can help:
Redefine Success: Everyone has their definition of success. For some, it might be reaching the top of their career ladder; for others, it could be spending quality time with family. Define what success looks like for you, not what society dictates it should be.
Set Personal Boundaries: Learn to say no to commitments that aren't essential or don't align with your priorities. Setting personal boundaries helps manage your time and energy better.
Overcoming Guilt
It's common for working parents to feel guilty about not spending enough time with their children or not fully dedicating themselves to their work. However, guilt can be an emotional drain and hinder your journey towards work-life balance.
Practice Self-Compassion: Be gentle with yourself and understand that it's okay not to be perfect. Accept that there will be days when the balance might tip more towards work or family, and that's okay.
Seek Support: Connecting with other working parents can provide a sense of community and understanding. Sharing experiences and coping strategies can help alleviate feelings of guilt.
Professional Help: If feelings of guilt and stress become overwhelming, consider seeking professional help. A therapist or counselor can provide you with strategies to manage these emotions effectively.
Maintaining Work-Life Balance: Long-term Strategies
Achieving work-life balance is one thing; maintaining it in the long run is another. It's an ongoing process, not a fixed goal, and it may require consistent effort and occasional recalibration. Let's explore some long-term strategies that can help you sustain this balance over time.
Regularly Re-evaluating Your Balance
Work-life balance isn't static; it changes with evolving work demands, children's growing needs, and shifting personal goals. Regularly re-evaluating your balance allows you to identify any emerging imbalances and take corrective action. Schedule periodic self-reflection sessions to assess your current work-life balance situation.
Emphasizing Communication
Communication is a crucial component of maintaining work-life balance. Regularly discussing your work and family commitments with your employer, partner, and children helps manage expectations and plan better. Be open about your struggles and achievements, and encourage your family to do the same.
Maintaining Healthy Habits
Consistently maintaining healthy habits—physical exercise, balanced diet, adequate sleep, and self-care practices—are key to long-term work-life balance. These habits not only help manage stress but also boost your energy levels, enabling you to effectively juggle your professional and family responsibilities.
Building and Utilizing a Support Network
Building a strong support network and utilizing it effectively can help maintain work-life balance. This network could include your family, friends, other working parents, or professional services. Regularly seek their advice, share your experiences, or ask for help when needed.
Being Adaptable
Adaptability is key in maintaining work-life balance. As your professional and family needs change, being open and adaptable to these changes helps you navigate challenges effectively. Flexibility in your approach can go a long way in sustaining a balanced lifestyle.
By adopting these long-term strategies, you can navigate the complexities of juggling professional and family life more effectively. Remember, maintaining a healthy work-life balance is a journey, not a destination. Stay flexible, stay patient, and remember that every step you take towards balance is a step towards a more fulfilling and less stressful life.
References

[1] How to Find a Work-Life Balance as a Parent/Guardian
[2] Work-life balance: tips for you and your family
[3] Balancing Parenting and Work Stress: A Guide
[4] Balancing Work and Family
[5] Work Life Balance