Understanding and Overcoming Burnout for a Better Work-Life Balance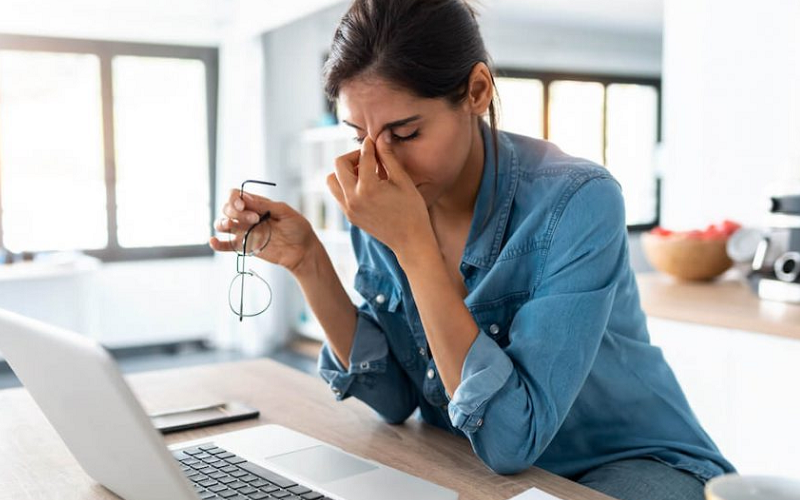 In our high-speed, digitally-driven world, achieving a harmonious balance between our careers and personal lives has become a modern-day quest. Yet, as we tirelessly push ourselves in pursuit of success, the looming shadow of burnout often hinders our journey. Burnout is more than just daily fatigue; it's a profound drain that affects our emotional, physical, and mental well-being. As the lines between 'work' and 'life' blur, understanding and mitigating the risk of burnout is paramount. Here we examine the deep into the roots of burnout, illuminating its signs and offering actionable steps to restore the equilibrium between our professional and personal worlds.
Understanding Burnout
Burnout is more than a trending buzzword or a simple state of exhaustion after a long day. It is a multi-dimensional, complex syndrome that significantly impacts one's overall well-being, with origins deeply rooted in prolonged workplace stressors. To better tackle burnout, it's essential to fully grasp its nature, causes, and repercussions.
Definition and Key Features of Burnout
Burnout is characterized by three main features. These symptoms, when combined, can drastically reduce an individual's ability to function optimally in both personal and professional domains.
Emotional Exhaustion
This is often the most noticeable and prevalent symptom of burnout. It refers to the feeling of being emotionally drained and worn out. Tasks that once seemed manageable now feel insurmountable, and the person may feel too spent to face another day.
Reduced Personal Accomplishment
Those experiencing burnout often feel a decreased sense of personal achievement and competence. They might question their skills and doubt their impact, feeling like what they do no longer makes a difference.
Cynicism and Detachment
Burnt-out individuals may distance themselves emotionally and mentally from their tasks and colleagues. This detachment can manifest as cynicism, where the individual may have a more negative or skeptical outlook towards their job and the people they interact with.
Causes of Burnout
Burnout doesn't happen overnight. It's typically the result of ongoing stress and challenges in the workplace that aren't adequately addressed or managed. Let's explore some of the most common triggers [1].
Prolonged Stress
Continuous exposure to high levels of stress, especially without adequate recovery periods, is a leading cause of burnout. It's like running a marathon at sprinting speed – eventually, the body and mind give out.
Lack of Control or Autonomy
Feeling powerless or lacking control over one's responsibilities and outcomes can breed feelings of hopelessness. When individuals feel they cannot influence decisions or processes that affect their roles, it can lead to decreased motivation and increased detachment.
Mismatch in Values or Job-Role Misalignment
When personal values clash with job requirements or organizational culture, it creates internal conflict. Similarly, being in a role that doesn't align with one's skills or interests can lead to dissatisfaction and eventual burnout.
Lack of Social Support
Humans are inherently social creatures. In the workplace, support from colleagues and superiors can act as a buffer against stress. When this support is lacking, feelings of isolation can exacerbate the burnout process.
The Impact of Burnout on Health and Well-being
The effects of burnout extend beyond job dissatisfaction or a bad day at the office. It seeps into every aspect of one's life, leading to severe consequences if not addressed.
Physical Health Implications
Over time, the chronic stress that contributes to burnout can lead to physical symptoms. These might include fatigue, headaches, digestive issues, and even more severe health complications such as cardiovascular diseases.
Mental Health Implications
Alongside the physical effects, burnout can also impact one's mental health. Feelings of worthlessness, persistent sadness, and heightened anxiety are common. Moreover, reduced cognitive function, characterized by difficulties in concentration and decision-making, often arises as a result of prolonged burnout.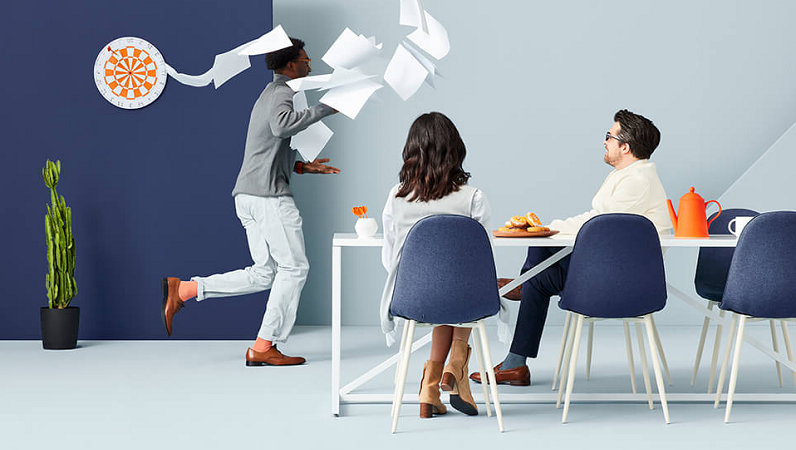 The Crucial Role of Work-Life Balance
In today's relentless work culture, the significance of work-life balance often takes a backseat. Yet, maintaining this balance is not just about personal fulfillment; it's a vital component in preventing burnout and ensuring overall well-being.
Defining Work-Life Balance: An Ever-Evolving Concept
Work-life balance does not merely represent an equal division of hours between the office and home. It's about allocating time and energy in a way that aligns with our personal and professional priorities, ensuring that neither area of life is neglected [2].
Quality Over Quantity
A balanced life doesn't mean clocking equal hours for work and personal pursuits. Instead, it emphasizes the quality of time spent in each domain, ensuring each moment is purposeful and fulfilling.
Flexibility and Adaptability
Work-life balance might look different for each individual and can vary throughout different life stages. It's about creating a flexible approach tailored to one's changing needs and circumstances.
Alignment with Personal Values
True balance occurs when work responsibilities and personal priorities are in harmony with one's core values, leading to a sense of contentment and purpose.
Why Work-Life Balance Matters
Understanding the significance of work-life balance goes beyond its buzzword status. Its impact touches various facets of life, contributing to our overall satisfaction and well-being.
Enhances Productivity
Contrary to popular belief, endless work hours don't equate to increased productivity. Well-rested individuals with a balanced life often produce better results in a shorter time, thanks to increased focus and creativity.
Boosts Mental Well-being
Time away from work to engage in personal activities can act as a mental reset, reducing stress and preventing the onset of burnout. This reprieve is essential for maintaining a positive mental state.
Fosters Creativity and Innovation
Diverse experiences outside of work can provide new perspectives and inspiration, driving creativity and fostering innovative thinking when back in a professional setting.
Strengthens Personal Relationships
A balanced approach to work ensures that we can invest time in nurturing relationships with family and friends, which are critical support systems during challenging periods.
The Cultural Shift: Recognizing the Importance of Personal Time
Modern society is gradually acknowledging the pitfalls of a relentless work culture. With increased awareness about mental health and the dire consequences of burnout, there's a growing emphasis on the importance of personal time and well-being [3].
Organizations Championing Balance
Progressive companies are introducing policies that promote a better work-life balance, such as flexible working hours, mental health days, and remote work opportunities.
Rise of the "Slow Living" Movement
This cultural trend emphasizes the importance of taking things slow, being present, and savoring life's simple pleasures. It encourages individuals to step back from the breakneck pace of modern living and focus on quality over quantity.
The Push for Mindfulness
Mindfulness practices, such as meditation and yoga, have gained traction as tools to help individuals center themselves and establish boundaries between work and personal life.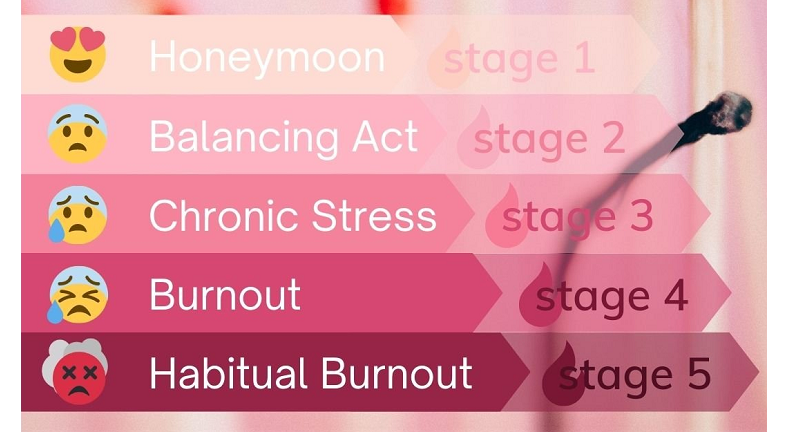 Signs You're Heading Towards Burnout
Burnout often doesn't announce its arrival with blaring alarms or overt red flags. Instead, it creeps in subtly, manifesting through a series of indicators that, when left unchecked, can escalate into full-blown burnout. Recognizing these early signs is pivotal, acting as a protective mechanism that prompts timely interventions and adjustments.
Chronic Fatigue and Lack of Energy
Fatigue is more than just feeling tired after a long day. When heading towards burnout, this exhaustion becomes persistent, making it challenging to start a new day or task with vitality. It's as if your energy reservoirs are perpetually depleted, even after what should have been a refreshing weekend or vacation.
Reduced Performance and Concentration
Once energizing tasks now seem daunting. You might find yourself struggling to concentrate, taking longer to accomplish tasks, or producing work that isn't up to your usual standard. This decline isn't just a momentary lapse but a consistent downward trend that's hard to shake off [4].
Escaping Through Unhealthy Habits
When overwhelmed, it's common to seek solace in habits or behaviors that provide short-term relief but are detrimental in the long run. This could manifest as increased alcohol consumption, binge eating, excessive caffeine intake, or even more screen time. These habits might feel like a temporary escape, but they often exacerbate the overall situation.
Feelings of Isolation and Detachment
Even in a bustling office or a home filled with family, the onset of burnout can make one feel isolated. There's a sense of detachment, not just from work, but from personal relationships too. Social events become burdensome, and the desire to withdraw grows stronger.
Persistent Negative Thoughts about Work
A pessimistic cloud starts to hover, painting every work-related situation in gloomy shades. You might frequently question your impact, doubt your career choices, or feel that your contributions are undervalued. This negativity isn't just confined to fleeting moments but becomes a dominant mindset.
overcoming-burnout-work-life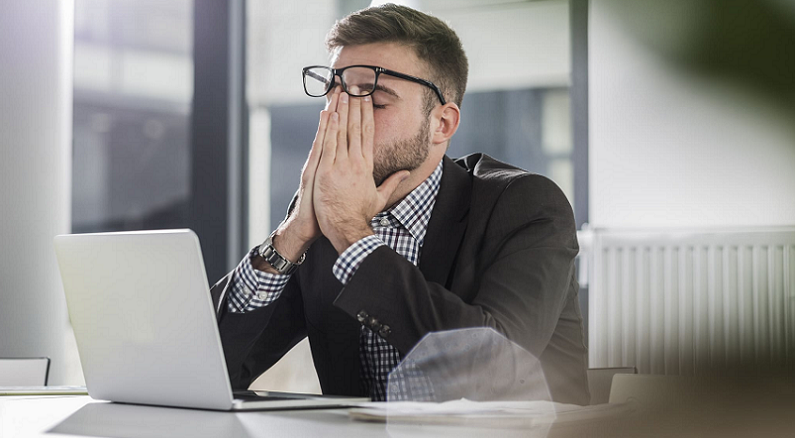 Overcoming Burnout for a Better Work-Life Balance
Taking on the challenge of burnout is not about a quick fix or a one-size-fits-all solution. It's about consistent and thoughtful practices, strategic changes, and nurturing habits that restore equilibrium between work and life. By implementing these strategies, not only can we overcome burnout but also pave the way for a sustainable and joy-filled balance in all facets of life.
Prioritizing Self-Care
In our quest for success and achievement, we often put ourselves last. But to truly combat burnout and restore work-life balance, it's essential to prioritize our well-being and health.
Setting Boundaries: Establish clear boundaries between work hours and personal time. This might involve designating a specific workspace at home or setting strict 'disconnect' times where work devices are turned off.
Regular Breaks: Take frequent, short breaks throughout the day to rest and rejuvenate. This could be as simple as a five-minute walk or some deep-breathing exercises.
Engage in Activities that Bring Joy: Allocate time for hobbies and activities that replenish your spirit, whether it's reading, painting, cooking, or even just listening to music.
Seeking Support
Navigating the complexities of burnout is not a journey one should embark upon alone. Seeking external support, both professional and personal, can be a lifeline during challenging times [5].
Professional Counseling: Consider engaging with a counselor or therapist specializing in burnout or workplace stress. They can provide coping strategies and insights tailored to individual needs.
Join Support Groups: There are many communities and groups where individuals share their experiences and support each other in managing work-related stress and burnout.
Lean on Loved Ones: Sharing your feelings and challenges with family and friends can provide emotional support and often, practical advice.
Re-Evaluate Work Conditions and Responsibilities
Sometimes, addressing burnout requires taking a step back and examining our professional environments and roles.
Delegate When Possible: Assess your tasks and delegate responsibilities that can be managed by others, freeing up time and reducing overwhelming workloads.
Seek Feedback: Regularly engage with supervisors or colleagues for constructive feedback. This can provide clarity on performance and areas of improvement, reducing feelings of inadequacy.
Consider Job Redesign: If burnout is a recurring issue, it might be worth discussing role adjustments with superiors or considering a job that aligns better with personal values and skills.
Cultivating Mindfulness and Resilience
Building mental resilience and practicing mindfulness can be effective tools in managing and preventing burnout.
Mindfulness Practices: Activities like meditation, deep breathing exercises, and yoga can help in staying grounded and increasing self-awareness.
Developing a Growth Mindset: Embrace challenges as opportunities for growth. By cultivating a mindset that views setbacks as learning experiences, one can navigate workplace stressors with greater resilience.
Limiting Exposure to Negativity: Whether it's negative news, toxic relationships, or persistent workplace gossip, limiting exposure to such environments can help maintain a positive mindset.
References

[1] Understanding and Overcoming Burnout
[2] Beating Burnout
[3] 5 Steps to Overcome Burnout
[4] Understanding the burnout experience: recent research and its implications for psychiatry
[5] Job burnout: How to spot it and take action