The Importance of Unplugging: Digital Detox for a Healthier Work-Life Balance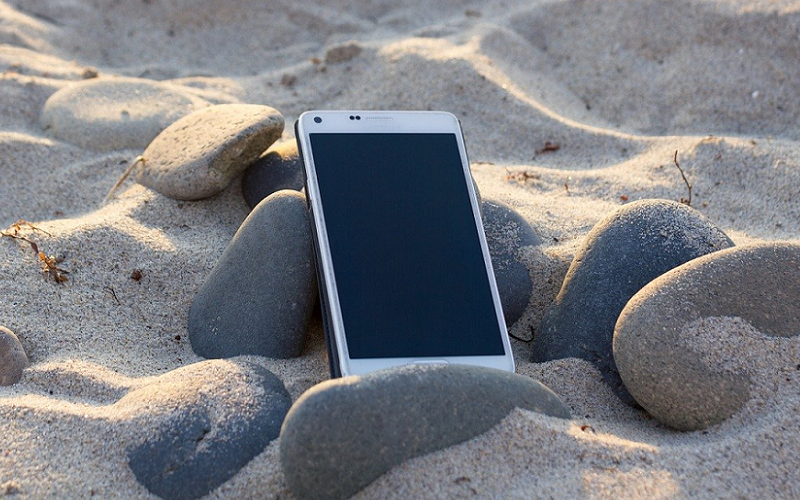 In today's hyper-connected world, digital devices have become indispensable tools, revolutionizing our workspaces and personal lives. While the benefits of this digital age are manifold, offering convenience and efficiency, there lies a hidden cost to our relentless screen time. As boundaries between our professional and personal lives blur, the balance we all seek often eludes us. Here we exmaine the urgent need to step back, reassess, and prioritize our well-being in the midst of the digital chaos.
Understanding the Concept of Digital Detox
In our journey to grasp the essentials of a balanced digital lifestyle, understanding the concept of a 'digital detox' serves as the foundation. This phrase, though contemporary, addresses age-old concerns about finding equilibrium in our lives. But what does it entail, and why has its relevance surged in today's digital era?
Definition of a Digital Detox
A digital detox refers to a period during which an individual refrains from using digital devices, especially smartphones, computers, and social media platforms, intentionally. The primary purpose of this break is to reduce stress, increase personal interactions, and become more present in the physical world. Instead of being constantly bombarded by notifications, news, or updates, the individual allows themselves to reconnect with their surroundings, feelings, and relationships without digital interference.
Brief History: How and When Did the Concept Emerge?
The idea of taking a break from technology isn't new. However, as personal computers, smartphones, and social media began their ascent in popularity during the late 1990s and early 2000s, the effects of constant connectivity became more pronounced. By the late 2000s and early 2010s, mental health professionals and researchers started noticing a trend: excessive use of technology was correlated with feelings of anxiety, loneliness, and a sense of being overwhelmed. As these findings grew more widespread, the term "digital detox" was coined to describe the act of consciously taking a break from digital devices to refresh and rejuvenate [1].
The Increasing Need for a Digital Detox in Today's World
We're living in an age where being "offline" seems almost archaic. With remote work becoming a norm and digital entertainment at our fingertips, the digital realm has encroached upon every facet of our lives. This constant digital immersion has its drawbacks, from the addictive pull of social media to the inability to disconnect from work emails.
Our brains, not naturally wired for this relentless influx of information and screen time, are often left fatigued, leading to burnout, decreased productivity, and strained personal relationships. The gravity of these implications underscores the increasing necessity for regular digital detoxes in our contemporary society.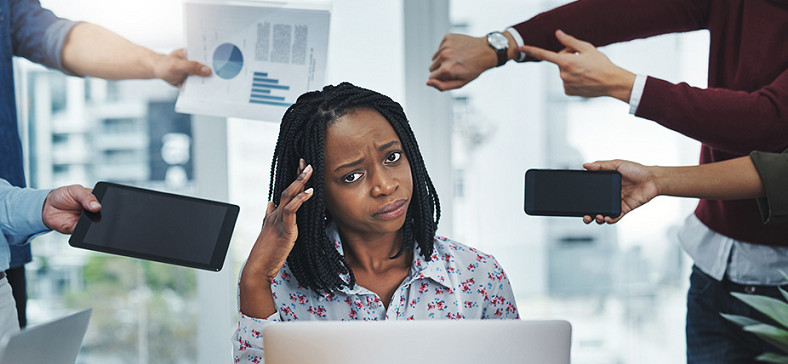 The Drawbacks of Constant Connectivity
While technology promises endless possibilities and conveniences, the perils of being continually plugged in cannot be ignored. As the line between our digital and offline worlds becomes increasingly hazy, it's crucial to recognize the repercussions of constant connectivity on our well-being.
Physical Impacts
The tangible effects of incessant device usage on our bodies are both immediate and long-term. These are not just limited to fleeting discomforts but can evolve into chronic conditions if left unchecked.
Eye Strain and the Rise of Computer Vision Syndrome
With screens becoming an integral part of our daily routines, a significant chunk of the global population now suffers from what's termed as Computer Vision Syndrome (CVS). Characterized by symptoms like dry eyes, blurred vision, and headaches, CVS results from prolonged screen exposure without adequate breaks. The blue light emitted from screens can also lead to eye fatigue and may even exacerbate age-related macular degeneration.
Disrupted Sleep Patterns Due to Blue Light Exposure
Our screens aren't just hurting our eyes; they're also meddling with our sleep. The blue light emitted from digital devices suppresses the secretion of melatonin, our sleep-inducing hormone. This interference not only makes it harder to fall asleep but also affects the quality of our slumber, leading to fragmented and less restorative rest [2].
Sedentary Lifestyle and Its Health Implications
The digital age, for all its marvels, has fostered a sedentary lifestyle. Hours on end in front of computers or binge-watching shows can lead to a lack of physical activity, contributing to obesity, cardiovascular diseases, and even a decrease in life expectancy.
Mental and Emotional Impacts
Beyond the tangible, the digital realm also encroaches upon our psychological well-being. The repercussions range from mild irritations to severe conditions requiring therapeutic intervention.
Increased Levels of Stress and Anxiety
The constant influx of notifications, news, and updates create a continual undercurrent of anticipation, leading to heightened stress levels. Furthermore, the perpetual comparison on social media platforms can amplify feelings of inadequacy, resulting in anxiety and even depression for some.
Digital Fatigue and Its Effect on Productivity
Digital fatigue, stemming from excessive screen time, can diminish cognitive abilities, concentration, and memory retention. This weariness not only impacts one's personal well-being but also translates to decreased productivity and effectiveness at work.
The Paradox of Connectivity: Feeling More Isolated Despite Being "Connected"
While our devices promise endless connectivity, they often deliver the opposite in reality. The superficial interactions online can't replace the depth of face-to-face connections, leading many to feel isolated and lonely, even amidst a sea of online "friends."
Impact on Relationships
As we navigate this digital era, our interpersonal relationships undergo transformative shifts, not always for the better.
Reduced Face-to-Face Interactions
With virtual chats replacing in-person conversations, the richness of non-verbal cues, the warmth of a touch, or the spontaneity of shared laughter gets sidelined. This shift can lead to misunderstandings and a lack of depth in relationships.
Dependency on Digital Validation Through Likes and Comments
Our self-worth, increasingly tied to the number of likes, shares, or comments, can become shaky in the face of online criticism or even perceived indifference. This dependency on digital validation can strain personal relationships, with individuals seeking constant reassurance and affirmation [3].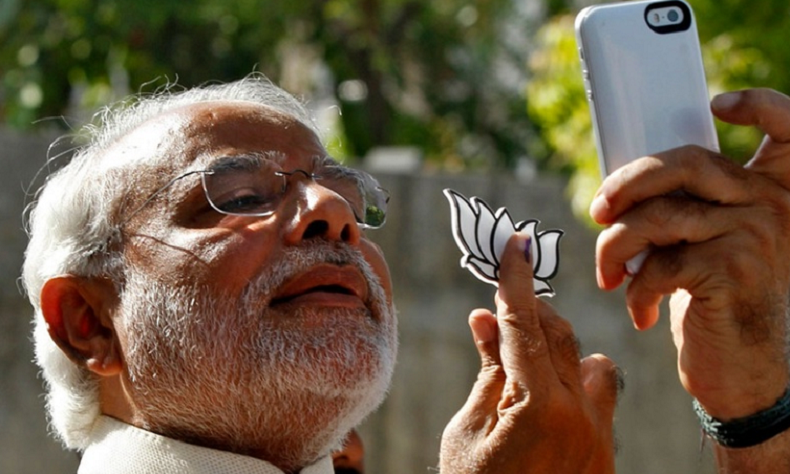 The Overlapping Worlds of Work and Personal Life
In an era where technology makes it possible to work from virtually anywhere, the boundaries that once defined the realms of work and personal life are becoming increasingly blurred. On one hand, this fusion offers flexibility; on the other, it presents unique challenges that can take a toll on our well-being.
How Smartphones and Instant Messaging Have Blurred the Lines
Once upon a time, leaving the office meant the end of the workday. Today, however, smartphones and instant messaging apps have transformed our pockets into portable offices. With work emails, calls, and notifications accessible around the clock, the demarcation between professional tasks and personal downtime is fading.
While this 24/7 connectivity ensures we're never out of the loop, it also means we're seldom entirely free from work-related obligations. The constant pinging of notifications, even after traditional work hours, can create a lingering sense of duty, making it challenging to relax and engage fully in personal activities.
The Challenge of "Switching Off" from Work
"Switching off" once meant merely leaving the workplace. Today, it demands a conscious effort to disconnect from the myriad of digital tools and platforms that keep us tethered to our professional lives. The omnipresence of work, facilitated by digital devices, can lead to a perpetual "on-call" mentality. This state of always being alert for work-related matters can rob us of the mental breaks essential for rejuvenation.
Moreover, the inability to mentally detach from work means our brains never get a real chance to recover, increasing the risk of burnout. The ensuing fatigue can spill over into our personal lives, impacting our ability to engage with loved ones and enjoy leisure activities.
The Societal Pressure of Being Available 24/7
This era of constant connectivity has also cultivated societal expectations of instantaneous responses. The unspoken rule seems to be that if you can be reached, you should be reachable. This pressure, be it from employers, colleagues, or even friends, to always be available, can amplify feelings of guilt when trying to set boundaries for personal time [4].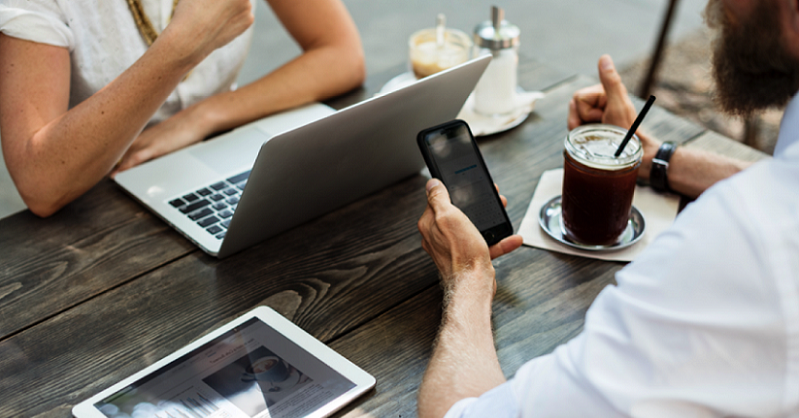 Benefits of Embracing a Digital Detox
Taking a step back from the digital whirlwind might seem counterintuitive in our tech-driven age. However, the act of disconnecting, even momentarily, offers a myriad of benefits that extend far beyond the immediate respite from screen glare.
Physical Health Improvements
Detaching from our screens presents an immediate avenue for alleviating some of the physical strains associated with prolonged digital usage.
Reduction in Eye Strain and Associated Discomfort
Taking regular breaks from screens allows our eyes to rest and can significantly decrease the symptoms of Computer Vision Syndrome. By practicing the 20-20-20 rule — looking at something 20 feet away for 20 seconds every 20 minutes — we can mitigate eye fatigue and promote better ocular health.
Improved Sleep Patterns
Limiting screen time, especially in the evening, can help recalibrate our body's internal clock. By reducing blue light exposure in the hours leading up to bedtime, we foster an environment conducive to a deeper and more restorative sleep.
Promotion of an Active Lifestyle
Digital detox periods naturally reduce sedentary behaviors. By prioritizing time away from screens, we inadvertently make space for physical activities, whether it's a stroll in the park, a fitness session, or simply indulging in hobbies that keep us moving.
Enhanced Mental and Emotional Well-being
The benefits of unplugging from the digital realm resonate profoundly on a psychological level, offering solace from the relentless pace of online life.
Decreased Levels of Stress and Anxiety
Disconnecting from the perpetual barrage of notifications, emails, and updates provides our minds with a much-needed break. This pause allows for reflection, mindfulness, and a reduction in the feelings of being overwhelmed.
Renewed Focus and Clarity
Away from the distractions of the digital world, our cognitive functions thrive. Tasks that may have seemed daunting become more manageable, ideas flow with increased creativity, and problem-solving skills sharpen [5].
Reconnection with Self
Time spent offline can lead to moments of introspection, allowing us to reconnect with our thoughts, feelings, and aspirations. This self-awareness can pave the way for personal growth, groundedness, and a more profound sense of purpose.
Strengthened Interpersonal Connections
Amidst the paradox of online connectivity, unplugging gifts us with the opportunity to nurture genuine human connections.
Quality Time with Loved Ones
Away from screens, we engage more authentically with those around us. Whether it's sharing a meal, partaking in mutual hobbies, or simply conversing without digital distractions, these moments of genuine connection foster stronger bonds.
Improved Communication
Face-to-face interactions are rich in non-verbal cues, expressions, and tones that digital communication often fails to capture. By prioritizing offline conversations, we enhance mutual understanding and intimacy in our relationships.
Practical Steps to Initiate a Digital Detox
Embracing the notion of a digital detox is commendable, but the actual journey of unplugging can feel daunting. How does one navigate a world so entrenched in technology while seeking pockets of digital respite?
Setting Clear Boundaries
Just as we have schedules for meetings or appointments, so too can we schedule our online engagements, ensuring our digital interactions don't overrun our entire day.
Designated Digital Breaks
Incorporate fixed intervals during your day when you'll consciously step away from screens. Whether it's during meal times, the first hour after waking up, or the last hour before bedtime, these intervals can be sanctuaries of calm amidst the digital storm.
Set 'Out of Office' Reminders
Use these not only when you're on vacation but also during periods you wish to remain undisturbed. This sends a clear message about your availability and helps manage expectations.
Implement 'Tech-Free Zones' at Home
Designate specific areas in your home, like the bedroom or dining room, where digital devices aren't allowed, ensuring these spaces remain sanctuaries for relaxation and quality time.
Mindful Consumption of Digital Content
With a plethora of content available at our fingertips, becoming discerning consumers can drastically reduce unnecessary screen time.
Curate Your Social Media Feed
Follow only what aligns with your interests and values. Regularly audit your subscriptions and unfollow accounts that don't add value or negatively impact your well-being.
Limit News Consumption
Stay informed but not overwhelmed. Designate specific times during the day for catching up on news rather than constantly refreshing feeds.
Use Technology to Your Advantage
Leverage apps and tools designed to limit screen time or notify you after a set duration. Examples include "Forest," "Freedom," and "RescueTime."
Reconnecting with Offline Activities
The real magic of a digital detox becomes apparent when we rediscover the joys of offline pursuits.
Take Up a Hobby
Whether it's reading, painting, gardening, or playing a musical instrument, immersing yourself in a hobby can be therapeutic and rewarding.
Nature Walks and Outdoor Activities
The natural world offers respite from screen-induced fatigue. Regular walks, hikes, or even picnics can serve as restorative breaks.
Engage in Group Activities
Join clubs, participate in community events, or attend workshops. These platforms not only provide a break from screens but also enrich our social connections.
References

[1] Device-Free Time Is as Important as Work-Life Balance
[2] 5 Reasons Why You Should Unplug for a Better Work-Life Balance
[3] Get lakeside with day-use passes
[4] How to Do a Digital Detox So You Can Be More Present in Your Life
[5] The Benefits of Digital Detoxes for Employee Wellbeing