The Art of Gratitude: Cultivating a Thankful Spirit for Inner Peace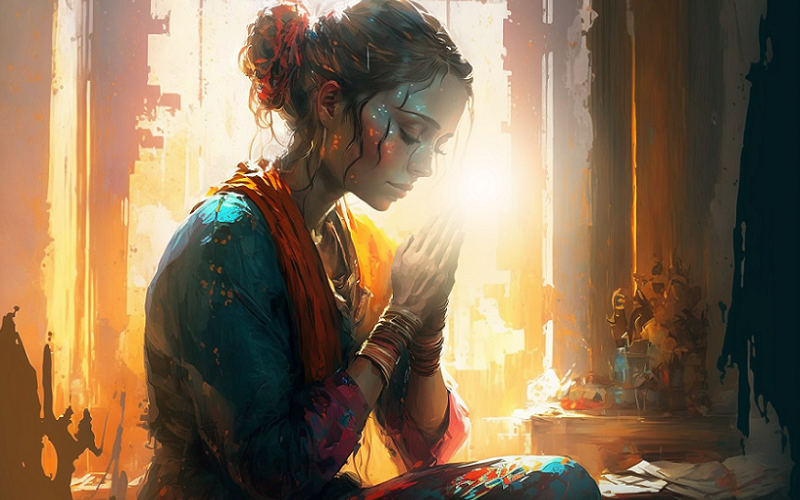 In our fast-paced, increasingly digital world, it is all too easy to overlook the simple, profound beauty of life that surrounds us daily. We can become engrossed in our duties, our worries, our dreams, and our losses, forgetting to pause and truly appreciate the moments that make our life uniquely ours. Yet, the art of gratitude – the conscious, heartfelt expression of appreciation for what we have – can serve as a powerful antidote to this modern predicament. This practice, deeply embedded in various spiritual traditions and increasingly confirmed by science, has the power to transform our perspective, enrich our experiences, and lead us to a state of inner peace.
Understanding and embracing gratitude is more than merely saying 'thank you.' It is a deeper, more meaningful acknowledgment of the good in our lives – recognizing the sources of this goodness as being outside of ourselves.
The Scientific Perspective on Gratitude
In the world of science, especially in psychology and neuroscience, gratitude is not a new concept. There is an increasing body of research that suggests cultivating a sense of gratitude can have profound and positive effects on our health, moods, and even the happiness of those around us.
The Impact of Gratitude on Mental Health
Gratitude has a potent influence on our mental health. According to a study published in the Journal of Psychiatry and Behavioral Health, individuals who kept gratitude journals showed significant decreases in depression and heightened states of well-being compared to those who did not. Gratitude increases dopamine and serotonin levels in the brain, the chemicals responsible for our happiness. By triggering these feel-good neurotransmitters, gratitude helps us maintain a more optimistic outlook on life, fostering a sense of overall well-being.
The Effects of Gratitude on Physical Well-being
Beyond mental health, practicing gratitude can also improve our physical health. Research conducted by the American Psychological Association has found a link between gratitude and an individual's self-reported physical health. Participants who noted gratitude as a regular part of their life experienced fewer aches and pains and felt healthier than others. They were also more likely to engage in physical activities and take care of their health, leading to improved longevity and quality of life.
Gratitude's Role in Reducing Stress and Anxiety
Stress and anxiety are common ailments in today's fast-paced world. However, studies have shown that gratitude can help in mitigating these problems. A study in the Journal of Applied Sport Psychology discovered that athletes who expressed higher levels of gratitude experienced lower levels of stress and anxiety. Similarly, a study conducted at the University of California found that individuals who regularly express gratitude have lower levels of stress hormones in their bodies. This reinforces the idea that a simple practice of counting our blessings can help us manage stress and anxiety more effectively, leading to a calmer, more peaceful state of mind [1].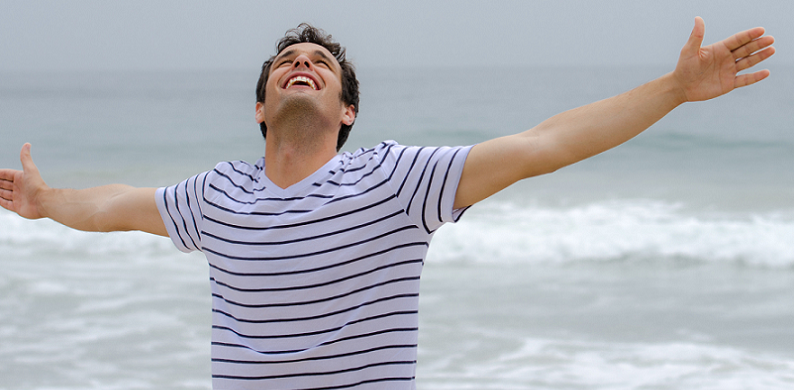 Spiritual Texts and Gratitude
The concept of gratitude is not just rooted in modern science but has deep connections to various spiritual and religious traditions. Almost all spiritual teachings emphasize the importance of gratitude as a fundamental practice. It's seen as a virtue that cultivates both personal and communal well-being and fosters a sense of interconnectedness with the world around us.
Overview of Gratitude in Different Spiritual Traditions
In Christianity, gratitude is emphasized as a response to God's grace. It's reflected in prayers, hymns, and scripture, such as the well-known verse from 1 Thessalonians 5:18: "give thanks in all circumstances; for this is God's will for you in Christ Jesus."
In Buddhism, gratitude is seen as a means of fostering contentment and reducing selfish craving. The practice of mindfulness often involves expressing gratitude for the present moment and the interconnectedness of all things.
Islam places great emphasis on gratitude, known as "shukr," viewing it as a key virtue and spiritual practice. The Quran frequently encourages believers to be thankful and recognize the blessings that Allah has bestowed upon them.
Hindu traditions also highlight gratitude, known as "krtajna". It's seen as a virtue that enriches one's spiritual path, focusing on appreciating life's blessings and showing thankfulness towards the divine and fellow beings.
Examples of Gratitude Practices from Various Religions
The practices of gratitude vary across spiritual traditions. For example, in Christianity, prayers of thanksgiving are often expressed at meals and during church services. In Buddhism, gratitude meditation focuses on recognizing and appreciating the interconnectedness of all life forms [2].
Islam encourages the regular practice of "shukr" through daily prayers, acknowledging and expressing gratitude to Allah for his blessings. Similarly, Hindu rituals often involve offering thanks to the deities for life, health, and sustenance.
The Universal Language of Gratitude Across Cultures
Despite the differences in religious beliefs and practices, gratitude is a universal language that bridges cultural divides. It fosters a sense of interconnectedness among people, nurturing empathy and understanding. It promotes a spirit of generosity, encouraging us to give back to our communities and help those in need. It teaches us humility, reminding us that we are part of a larger whole and that our blessings are not self-created but derived from our relationships with others and the world around us.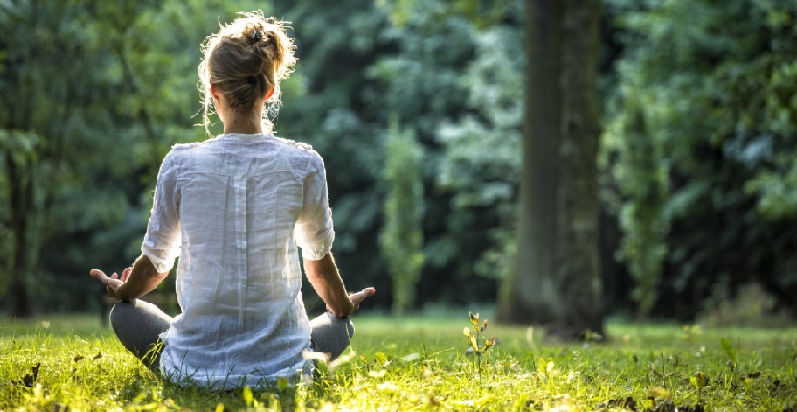 The Power of a Gratitude Mindset
Armed with an understanding of gratitude from both a scientific and spiritual perspective, we now turn to the profound effects gratitude can have on our daily lives when we incorporate it into our mindset. A gratitude mindset isn't about denying life's difficulties or ignoring pain. Instead, it's about choosing to focus on the positive aspects of our lives and recognizing the sources of this goodness.
How Gratitude Transforms Your Perspective on Life
Adopting a gratitude mindset can dramatically alter our perception of the world. When we choose to view life through a lens of gratitude, we begin to see things differently. Even in challenging situations or during tough times, we learn to identify elements for which we can be thankful. This doesn't mean ignoring our problems but recognizing that alongside difficulties, there are always blessings. Such a perspective can significantly decrease feelings of resentment, frustration, or despair, replacing them with a sense of fulfillment and happiness.
The Positive Impact of Gratitude on Relationships
Gratitude doesn't just transform our inner world; it significantly affects our relationships too. By regularly expressing gratitude to those around us, we can foster stronger, more meaningful connections. Gratitude helps us acknowledge the kindness of others, and it creates a cycle of positivity and appreciation. It encourages us to focus on the good in others, reducing petty conflicts and misunderstandings. People who express their gratitude tend to have stronger social bonds, improved friendships, and healthier family dynamics [3].
Gratitude and Its Effect on Personal and Spiritual Growth
On a deeper level, maintaining a gratitude mindset can be a catalyst for personal and spiritual growth. It nurtures qualities like humility, patience, and empathy, making us more compassionate and understanding. As we continue to recognize and appreciate the good in our lives, we become more aware of our interdependence with others and the world around us, leading to a sense of unity and interconnectedness. This sense of interconnectedness and appreciation for life as a whole forms the core of many spiritual paths, thus deepening our spiritual experience.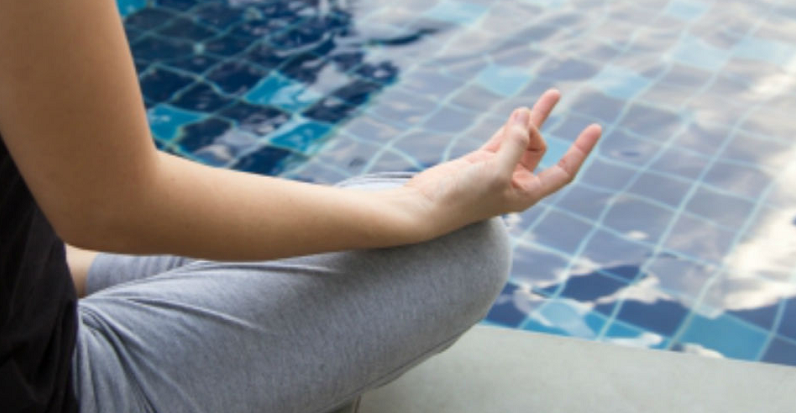 Cultivating a Gratitude Practice
Understanding the power of gratitude is the first step; the next is integrating it into your daily life. Cultivating a gratitude practice requires intentionality and consistency, but it doesn't have to be complicated. Simple, everyday activities can become avenues for expressing gratitude and fostering a more thankful spirit.
Developing a Daily Gratitude Journal
Keeping a gratitude journal is a simple and effective way to cultivate an attitude of gratitude. Each day, take a few minutes to write down three things you're grateful for. They don't have to be significant events; even the smallest blessings count. It could be the warmth of the sun on your face, a kind word from a stranger, or a delicious meal. The act of writing not only helps us remember these moments but also trains our brain to look for the good in each day.
Incorporating Gratitude Meditations or Prayers
Many spiritual traditions incorporate gratitude in their practices, and you can too. Spend a few minutes each day in quiet meditation or prayer, focusing on what you're grateful for. This practice helps center your mind on positivity and abundance, rather than lack or negativity. It can be a calming and restorative practice that brings peace and balance to your day.
Expressing Gratitude to Others Regularly
A fundamental part of gratitude is acknowledging the role others play in our lives. Make it a habit to express your appreciation to the people around you regularly. It could be a simple "thank you" to your barista, a note of appreciation to a colleague, or expressing love and thanks to your family members. These small acts not only cultivate your own sense of gratitude but also spread positivity to others [4].
Creating Gratitude Rituals in Your Day-to-Day Life
You can also establish gratitude rituals in your daily routine. For example, before going to bed each night, reflect on your day and identify moments or things for which you're grateful. Another ritual could be saying a mental "thank you" for the day ahead when you wake up each morning. You could also use regular activities, like walking or having a meal, as triggers to remind you to express gratitude.
Overcoming Challenges to Gratitude
While cultivating a gratitude practice is incredibly beneficial, it's important to acknowledge that it's not always easy. Life can sometimes throw curveballs our way, making it difficult to maintain a sense of gratitude. Moreover, the practice itself can sometimes feel forced or artificial. It's normal to encounter challenges on this journey, but the key is to navigate them with grace and resilience. Let's explore some common obstacles and provide some strategies to overcome them.
One of the most common challenges to gratitude is the presence of negative emotions, such as sadness, anger, or disappointment. When we're in the grip of these emotions, it can be hard to find reasons to be grateful. However, it's essential to remember that gratitude doesn't mean suppressing or ignoring negative feelings. Instead, it can coexist with them. In difficult times, try to identify small moments of joy or blessings. These could be as simple as a comforting conversation, a warm cup of tea, or a moment of quiet. Acknowledging these can help you hold onto gratitude even in the face of adversity.
Overcoming Gratitude Fatigue
Another potential challenge is gratitude fatigue, where the practice of expressing gratitude starts to feel redundant or less meaningful over time. If you find yourself in this situation, try varying your gratitude practice. Explore different gratitude exercises, involve others in your practice, or find new things to be grateful for. Remember, the goal isn't to amass a long list of things to be grateful for, but to truly experience the feeling of gratitude [5].
Dealing with Lack of Time
In our busy lives, finding time for a gratitude practice can be a challenge. But remember, gratitude doesn't need to be time-consuming. Even a few minutes each day spent in quiet reflection, jotting down things you're thankful for, or expressing appreciation to others can make a significant difference. Try to integrate gratitude into your existing routines, like during your morning coffee or while commuting.
Balancing Gratitude with the Desire for More
While gratitude is about appreciating what we have, it's natural to have desires and aspirations. The key is to balance the sense of contentment that comes from gratitude with the motivation to strive for more. Being grateful for what we have doesn't mean we should stop pursuing our goals. Instead, it provides a positive foundation from which we can work towards them.
References

[1] The Art of Gratitude
[2] 9 Books to Read for Inner Peace and Joy
[3] Gratitude: The Antidote for Painful Feelings and Fuel for Happiness
[4] How to Find Inner Peace and Happiness (Incl. Mantras)
[5] Inner peace: the 3 key techniques to finding it