Journaling as a Spiritual Practice: The Path to Self-Discovery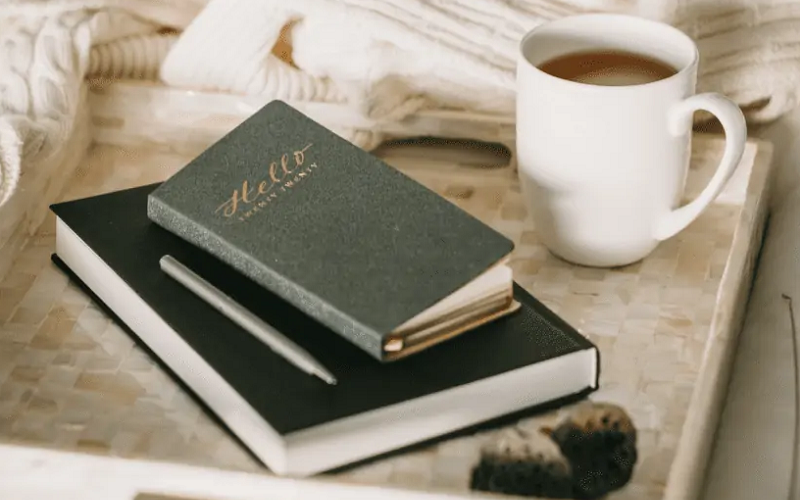 In the chaos and clutter of our everyday lives, we often struggle to connect with our deepest selves. There's a desire within each of us to explore our inner universe, understand our thoughts, and uncover our hidden strengths. But how can we tap into this internal world? The answer lies in a simple, yet profoundly transformative practice: Journaling.
Since time immemorial, journaling has been a vessel for human thought, a silent friend to whom we could entrust our deepest secrets and highest hopes. It's more than just a record of our days; it's a mirror reflecting our soul's journey. When approached as a spiritual practice, journaling becomes a powerful tool for self-discovery, fostering a deeper relationship with our inner selves and the universe around us.
The Power of Words and Self-Expression
In exploring the profound link between journaling and spirituality, we first need to comprehend the potency of words and self-expression. The words we inscribe on the pages of our journal are not merely random strings of text; they are a window into our innermost feelings, a manifestation of our consciousness, and a catalyst for transformative self-discovery.
The Psychological Benefits of Expressing Yourself through Words
Psychologists and researchers have long noted the therapeutic benefits of expressing ourselves through words. According to a study by the American Psychological Association, expressive writing can significantly improve our mental well-being, reducing symptoms of stress, anxiety, and depression. This form of written catharsis helps us articulate complex emotions, break down overwhelming experiences into manageable segments, and objectively analyze our reactions to various life events. It's akin to having a personal therapist always at hand, patiently listening, never judging.
The Relationship between Language and Our Inner Self
The relationship between language and our inner self runs much deeper than we often realize. Words are the conduit through which we navigate our inner world, define our experiences, and shape our reality. By expressing our thoughts, feelings, dreams, and fears in writing, we not only communicate with our future selves, but we also create a spiritual map of our personal growth. As the renowned psychiatrist Carl Jung once stated, "Until you make the unconscious conscious, it will direct your life and you will call it fate."
Examples of Powerful, Transformative Journal Entries from Notable Individuals
The power of journaling isn't just a modern concept; it has been acknowledged and utilized by notable individuals throughout history. Consider the diary of Anne Frank, a testament to her inner strength amidst the horrors of the Holocaust, or the journals of Frida Kahlo, filled with passionate expressions of her physical and emotional pain, influencing her iconic artwork. Even luminaries like Thomas Edison, Leonardo da Vinci, and Albert Einstein kept journals, recording their ideas, observations, and personal reflections [1].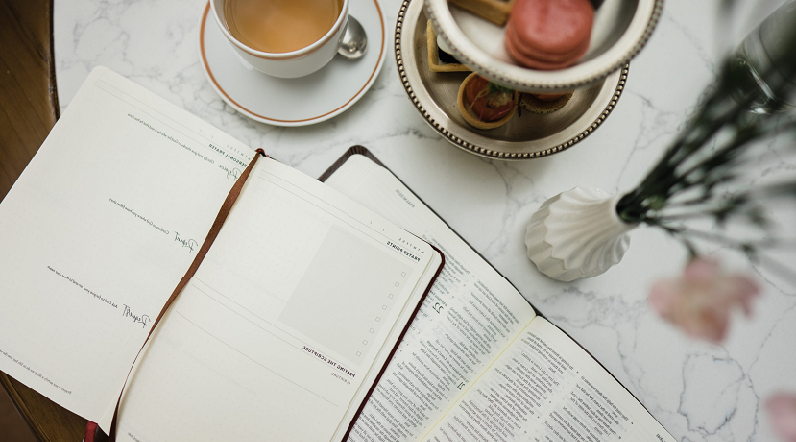 Understanding Journaling as a Spiritual Practice
Now that we have acknowledged the potency of words and their role in self-expression, let's delve deeper into understanding how journaling transcends the realms of the psychological and enters the spiritual. By defining spiritual practice and examining its intersection with journaling, we can begin to comprehend the deeper dimensions of this seemingly simple act of writing.
Defining "Spiritual Practice" and How Journaling Fits into This Category
A spiritual practice, at its core, is a regular, intentional activity that nurtures our spiritual growth, deepens our understanding of ourselves and the universe, and enhances our sense of peace and interconnectedness. It is not confined to any religion or doctrine but is a universal path to self-improvement and enlightenment. From this perspective, journaling fits perfectly into this category. When you commit to journaling with intentionality and regularity, it becomes a meditative process, a silent dialogue with your inner self, and a tool for personal and spiritual exploration.
Discussing the Concept of Mindfulness and its Importance in Journaling
One of the key components of any spiritual practice is mindfulness — being fully engaged and present in the moment. Journaling, by its nature, cultivates mindfulness. When we sit to write, we automatically tune out distractions and tune into our thoughts, feelings, and the rhythm of our breath. We become more aware of our internal dialogues, our reactions to different situations, and the emotions that color our world. This level of awareness is not just beneficial to our spiritual health; it also contributes to our overall mental and emotional well-being.
Comparing Journaling to Other Spiritual Practices
Like meditation, yoga, or prayer, journaling involves deep introspection and fosters a strong connection with our inner selves. It encourages self-reflection, emotional release, and personal growth, much like these traditional spiritual practices. But what sets journaling apart is its tangibility and personal narrative. Unlike other practices, journaling gives a physical form to our spiritual journey, creating a lasting record of our thoughts, growth, and transformative moments. It allows us to revisit our past, understand our present, and visualize our future, making it an incredibly unique and powerful spiritual practice [2].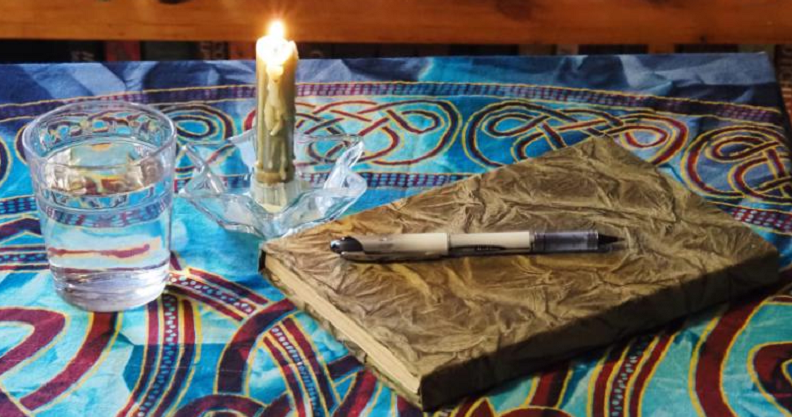 How to Incorporate Journaling into Your Spiritual Practice
Having established the powerful intersection of journaling and spirituality, we can now delve into the practical aspect: How can we seamlessly weave journaling into our spiritual routine? The process of incorporation involves identifying our intentions, setting up a conducive environment, choosing the right tools, and experimenting with various journaling techniques.
Identifying Your Intentions and Setting Goals
The first step to incorporating journaling into your spiritual practice is setting clear intentions. What do you hope to achieve through this practice? Are you seeking emotional catharsis, greater self-awareness, a record of your personal growth, or perhaps a combination of these? Identifying your intentions will guide your writing process, making it more focused and meaningful. Once your intentions are clear, set realistic, flexible goals for your journaling practice, such as writing for a certain length of time each day or completing a set number of entries each week.
Creating a Conducive Space and Routine for Journaling
Just like meditation or yoga, journaling benefits from a peaceful, comfortable environment. Find a quiet space where you can sit undisturbed, free from distractions. This could be a cozy corner of your home, a park bench, or a local café — anywhere you feel relaxed and inspired.
Additionally, establishing a regular routine can reinforce your commitment to journaling. Perhaps you'll write in the morning, using your journal to set your intentions for the day, or maybe you'll prefer to journal in the evening, reflecting on the day's events. The key is to find a routine that aligns with your lifestyle and complements your spiritual journey [3].
Choosing the Right Journaling Tools for You
The tools you use for journaling — whether a leather-bound notebook or a digital app — can enhance your experience and make the practice more enjoyable. Choose a medium that you're comfortable with and that resonates with you. Some people find the act of writing by hand to be more organic and conducive to self-expression, while others may prefer the convenience and flexibility of digital tools. Similarly, the choice of writing instrument can make a difference, whether you favor the fluidity of a fountain pen, the vibrancy of colored pencils, or the simplicity of a ballpoint.
Different Types of Journaling Techniques (e.g., Free Writing, Prompt-Based, Gratitude Journaling)
Journaling is not a one-size-fits-all practice, and there are numerous techniques you can experiment with. Free writing, for example, encourages you to write continuously without censoring your thoughts, promoting spontaneity and creativity. Prompt-based journaling, on the other hand, can guide your writing and encourage exploration of specific themes or experiences. Gratitude journaling, focusing on the positive aspects of your life, can foster a more optimistic outlook and enhance your sense of wellbeing. Experiment with these techniques and discover what resonates most with you on your spiritual journey [4].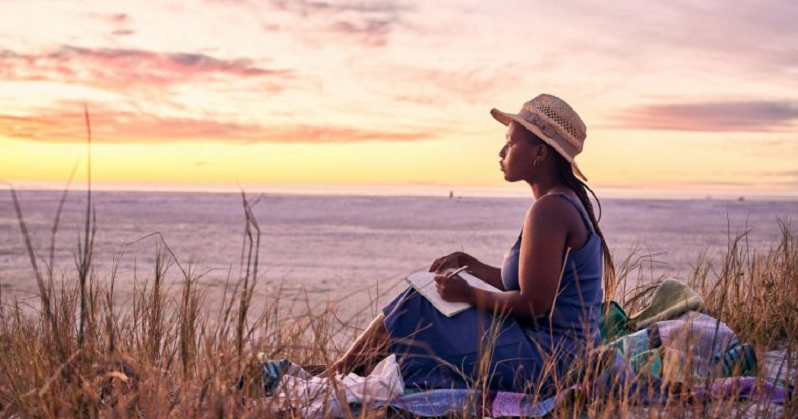 Tips to Enhance Self-Discovery through Journaling
As you embark on this journey of journaling, you might be seeking guidance on how to get the most out of your practice. Maximizing self-discovery through journaling is not about the quantity of words you write, but the quality of your engagement with the process.
Embracing Vulnerability and Authenticity in Journaling
Vulnerability and authenticity are key to deep self-exploration in journaling. This is your space for honesty, where you can confront your fears, uncertainties, hopes, and dreams without judgment or censorship. Embrace the opportunity to be entirely open and true to yourself. As Brené Brown, a renowned research professor, puts it, "Vulnerability is not winning or losing; it's having the courage to show up and be seen when we have no control over the outcome."
Using Journaling Prompts for Self-Reflection and Growth
Journaling prompts can be highly beneficial for sparking introspection and personal growth. These could be questions or statements designed to challenge your beliefs, encourage gratitude, or explore your values and goals. For example, prompts like "What am I most grateful for today?" or "A belief I hold strongly is…" can ignite self-reflection and inspire meaningful entries. Experiment with different prompts and observe how they influence your thought process and writing [5].
Your journal is not just a collection of daily thoughts; it's a record of your spiritual journey. Use it to track your spiritual progress, noting changes in your beliefs, values, and self-perception over time. Reflect on your experiences with other spiritual practices, such as meditation or prayer, and write about the insights you gain. By documenting your journey, you create a powerful tool for reflection and growth that you can return to at any time.
Techniques for Reading and Reflecting on Past Entries
Rereading and reflecting on past entries is as important as writing new ones. It allows you to observe your growth, recognize patterns, and gain insights into your emotional and spiritual evolution. When revisiting old entries, try to do so with compassion and curiosity, not judgment. Reflect on the person you were when you wrote those words and appreciate how far you've come.
References

[1] The Spiritual Benefits of Journaling
[2] Journal Writing as a Spiritual Practice and for Discernment
[3] Journaling as a Spiritual Discipline
[4] How to Keep a Spiritual Journal
[5] journaling as spiritual practice