Digital Detox: Reducing Screen Time for Better Mental Health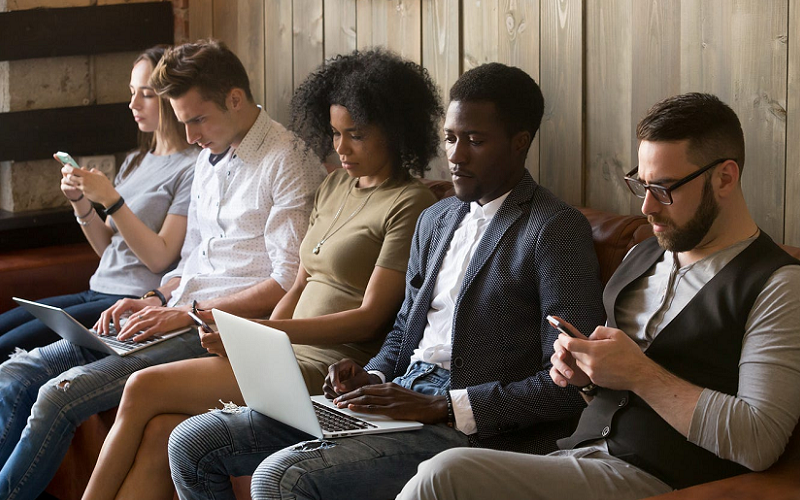 In our hyper-connected world, screens have become an inescapable part of daily life. Smartphones, tablets, computers, televisions; our eyes are often glued to these devices from the moment we wake up to the moment we go to sleep. While these advancements in technology have made our lives more comfortable and connected, the cost to our mental health can be high. Overexposure to screens can lead to heightened stress levels, anxiety, depression, and a plethora of other mental health issues.
In response to these concerning consequences, a concept known as "digital detox" has taken root in recent years. Digital detox is a period during which a person refrains from using electronic devices. It is a time to disconnect from the virtual world and reconnect with yourself and the world around you.
The Screen Time Epidemic
Our increasing reliance on digital devices is a trend that's impossible to ignore. The rise of smartphones, laptops, and other digital devices has caused screen time to skyrocket in recent years, leading to a phenomenon known as the "Screen Time Epidemic".
Detailed Explanation of Screen Time Increase Over the Years
The term "screen time" refers to the amount of time spent interacting with digital devices, whether for work, education, entertainment, or communication. Over the past decade, there has been a dramatic increase in screen time for individuals of all ages. For instance, before the digital boom, daily screen time was limited to a few hours of television after work or school. However, with the advent of smartphones, we've started carrying screens with us everywhere we go, leading to near-constant interaction with digital media.
Statistics and Studies on Average Screen Time
According to a report by eMarketer, the average American adult spends more than 12 hours a day consuming media, the majority of which is digital. Furthermore, a 2020 study by Eyesafe and Nielsen reported that screen time had jumped 60% from pre-COVID times and continues to rise with more people working and learning from home. Children and teenagers are not immune to this trend either, with the average US teen now spending over seven hours a day on screens, not including time spent for schoolwork, according to a report by Common Sense Media.
Negative Effects of Excessive Screen Time on Mental Health
While technology has undoubtedly brought a myriad of benefits, this sharp increase in screen time is not without its drawbacks. Research has linked excessive screen time to a variety of mental health issues. These include heightened stress and anxiety levels, insomnia, depression, and even addiction-like symptoms. Spending too much time staring at screens can also lead to social isolation, as people replace face-to-face interactions with virtual ones [1].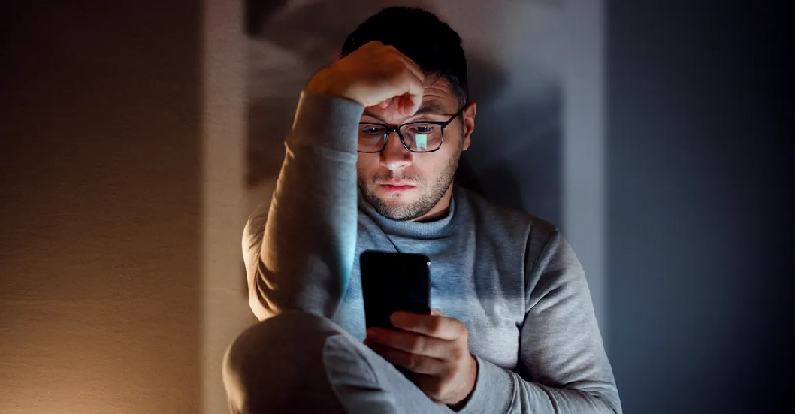 Understanding Digital Detox
Now that we've shed light on the screen time epidemic, let's turn our focus to a potential solution: the digital detox. Though it might seem like a trendy buzzword, the principles behind a digital detox are based on real concerns about the effects of excessive screen time.
Definition of Digital Detox
So, what exactly is a digital detox? In essence, it's a period of time during which a person voluntarily refrains from using digital devices. This can range from a few hours each day to a week or even longer. The primary aim is to reduce dependence on digital technology and counteract its negative impacts, thereby helping individuals regain control over their digital consumption.
Exploring the Principles Behind Digital Detox
The core principle of a digital detox is mindful technology use. It's not about completely cutting off all digital devices, but about fostering a healthier relationship with them. Digital detox encourages us to be more conscious of our screen time and how it affects our mental health, personal relationships, productivity, and overall quality of life.
Sharing Anecdotes and Case Studies of Successful Digital Detoxes
Many people have found the digital detox approach beneficial. For instance, Sara, a graphic designer, started a digital detox after realizing she was spending nearly 10 hours a day on screens, not including her work hours. After enforcing strict no-screen periods and limiting her social media use, she reported feeling less anxious, more focused, and more connected to her loved ones. Another example is Tom, a high school student who replaced two hours of nightly video gaming with reading and exercise. He not only improved his grades but also reported better sleep and a decrease in his previous levels of social anxiety [2].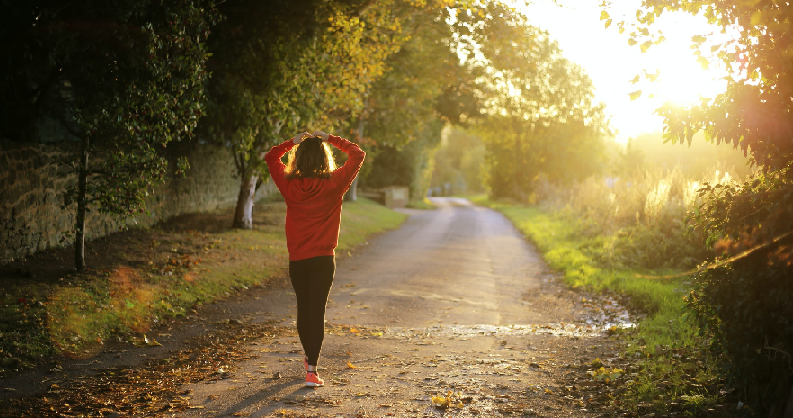 The Connection Between Digital Detox and Mental Health
Understanding the link between a digital detox and mental health requires us to examine the existing research and psychological effects of reduced screen time. By doing so, we can begin to see how stepping back from our screens can pave the way for improved mental well-being.
Presenting Research Linking Reduced Screen Time and Improved Mental Health
Numerous scientific studies have suggested a correlation between reduced screen time and better mental health outcomes. For example, a study published in the Journal of the American Medical Association found that individuals who cut down their screen time experienced lower levels of depression and anxiety. Another research piece published in Preventive Medicine Reports highlighted that participants who spent less time on screens showed significant improvements in sleep quality, which is closely tied to mental health.
Exploring the Psychological Effects of Digital Detox
At a psychological level, a digital detox can foster an improved sense of self-awareness and mindfulness. When we're constantly checking our devices, we're often not fully present in the moment. By reducing screen time, we can cultivate a greater appreciation for the world around us, which can contribute to a better mood and lower stress levels. Furthermore, a break from digital screens can also reduce the exposure to potentially distressing news or harmful comparisons on social media, which can be beneficial for mental health [3].
Discussing the Impact on Stress, Anxiety, and Sleep Patterns
Digital devices, especially when used excessively, can be sources of stress and anxiety. The constant flow of information and the perceived need to be always available can lead to feelings of overwhelm and anxiety. Additionally, the blue light emitted by screens can interfere with our sleep patterns, leading to poorer quality sleep, which is a common factor in many mental health issues. By embracing a digital detox, we can alleviate these issues and promote healthier sleep habits, lower stress levels, and reduce anxiety.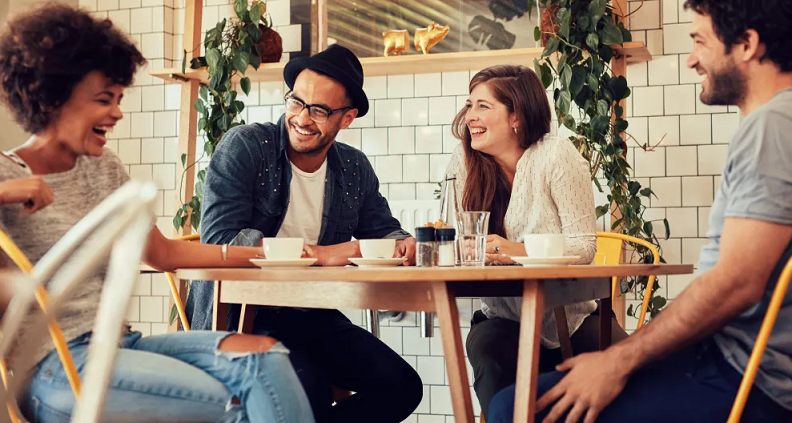 How to Implement a Digital Detox
Armed with an understanding of the screen time epidemic and the benefits of a digital detox, it's time to explore how you can implement this practice into your own life. Remember, a digital detox is not about completely shunning technology, but about creating a healthier relationship with it.
Identifying Personal Screen Time Challenges
The first step in initiating a digital detox is to identify your personal screen time challenges. You can do this by tracking how much time you spend on your devices each day. Most smartphones and computers have built-in features that allow you to see your daily screen time broken down by application or website. Once you've identified your main sources of screen time, you can start thinking about how to reduce your usage in these areas [4].
Practical Steps to Initiate a Digital Detox
Starting a digital detox might seem daunting, but there are several practical steps you can take to make the process easier. Here are a few suggestions:
Set clear boundaries: Designate specific times during the day for using your digital devices and stick to them.
Replace screen activities: Find alternative activities to replace your screen time. This could be reading a book, going for a walk, or taking up a new hobby.
Limit notifications: Disable non-essential notifications on your devices to minimize distractions.
Unplug before bedtime: Make a habit of turning off your devices at least an hour before bedtime to improve your sleep quality.
Strategies for Maintaining a Digital Detox
Maintaining a digital detox can be just as challenging as starting one, especially if you're used to constantly being connected. However, the key to a successful digital detox is consistency. It's important to make your detox a regular part of your routine, not just a one-off event. This might involve setting specific 'no-screen' periods during your day, or designating certain days of the week as 'digital-free' days.
Tips for a Successful Digital Detox
Successfully carrying out a digital detox requires more than just the desire to reduce screen time. It involves creating an environment that supports your detox, along with setting clear, achievable goals. Here are a few additional tips that can aid your digital detox journey.
Setting Realistic Expectations and Goals
The first step to a successful digital detox is setting realistic expectations and goals. If you currently spend 10 hours a day on screens, it would be unrealistic to aim for a full day without screens immediately. Instead, aim to reduce your screen time gradually. Perhaps start by reducing your screen time by an hour a day, then gradually increase this as you become more comfortable with the detox. It's also important to set clear, measurable goals. Instead of vaguely intending to 'spend less time on screens', aim to 'spend no more than 2 hours on social media each day', for instance [5].
Suggestions for Non-Screen Activities
One of the challenges of a digital detox is figuring out what to do with the time you previously spent on screens. So, it's helpful to have a list of non-screen activities that you enjoy. This could include activities like reading, gardening, painting, hiking, or playing a musical instrument. Not only will these activities help fill your time, but they can also contribute to your mental well-being.
Strategies for Handling Withdrawal and Setbacks
It's normal to experience withdrawal symptoms when you first start a digital detox. You might feel restless, bored, or anxious. Remember, it's okay to feel uncomfortable. It's a sign that you're breaking free from your dependence on screens. If you experience a setback and find yourself spending more time on screens than you intended, don't beat yourself up. Just acknowledge the setback and commit to starting fresh the next day.
References

[1] The Art of Digital Detox: Strategies for Reducing Screen Time and Boosting Mental Health
[2] 5 Reasons You Should Unplug From Social Media
[3] How to Do a Digital Detox for Less Stress, More Focus
[4] Effect of digital detox program on electronic screen syndrome among preparatory school students
[5] Doomscrolling and Screen Time: Do You Need a Digital Detox?