Building Resilience: How to Bounce Back from Life's Challenges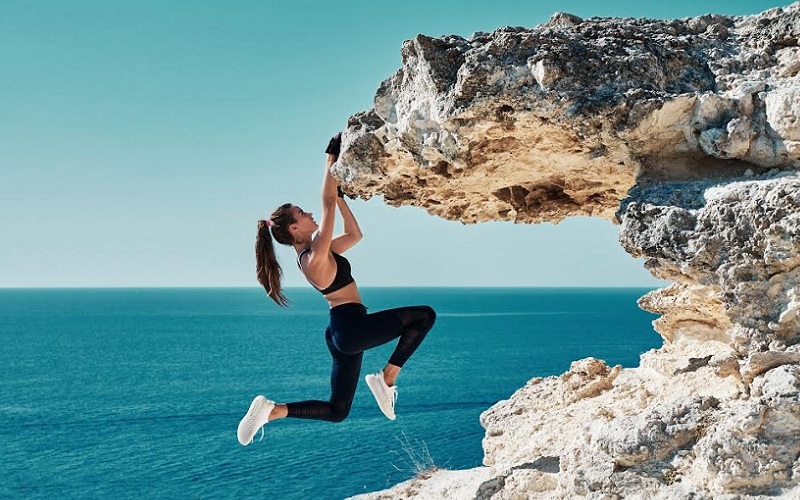 Each one of us, at some point or the other, encounters setbacks, misfortunes, and obstacles that shake the core of our existence. These life events, however challenging they may be, present us with an opportunity to grow and bounce back stronger than before. That strength to recover and thrive in the face of adversity is what we call 'resilience'. But what does it mean to be resilient? How does resilience intertwine with our mental health? And most importantly, can resilience be built and nurtured, just like any other skill?
Here we journey through the landscape of resilience – exploring its nature, understanding its intimate connection with mental health, examining the impact of life's challenges, and unveiling practical strategies to cultivate resilience.
The Nature of Resilience
Is resilience an inherent trait, or is it a skill that can be honed? To put it in simple terms, resilience is our psychological immune system. Just like our physical immune system protects us from diseases, our psychological immune system, i.e., resilience, shields us from mental health issues and helps us bounce back from adversities. But how can we identify and understand this resilience? What are its key characteristics?
Understanding the Concept of Resilience
Resilience is not about avoiding difficulties, but rather about learning how to deal with them effectively. It is the ability to adapt and recover from stressors and shocks in our life – be it loss, trauma, or adversity. It involves maintaining a sense of optimism and finding ways to self-soothe during tough times. It's about bouncing back, but it's also about growth and development beyond the original state. This idea of resilience being dynamic and not static is what allows it to be cultivated.
Characteristics of Resilient People
Resilient individuals display certain common traits that enable them to cope with life's challenges effectively. Here are a few key characteristics:
Optimism: Resilient individuals typically have a positive outlook. They are able to see challenges as opportunities for growth rather than insurmountable obstacles.
Adaptability: They have the flexibility to adjust their strategies when the initial plan doesn't work. They are open to new experiences and willing to change their perspective when necessary.
Problem-solving skills: Resilient people can identify solutions in challenging situations, making them more capable of managing stressors effectively.
Self-efficacy: They have a strong belief in their ability to cope with hardship. This confidence helps them face adversities head-on.
Emotional awareness: Resilient people can recognize, understand, and manage their own emotions, as well as empathize with the emotions of others.
How Resilience Affects Our Lives
Resilience influences how we handle stress, pressure, and trauma. A high level of resilience can help us maintain our balance in the face of adversity, rebound from setbacks, and adapt to change. It enables us to continue moving forward, even when circumstances are difficult. Resilient individuals tend to view life's challenges as opportunities for growth and learning, rather than as roadblocks. This ability to stay positive, adaptive, and strong during hardships not only aids in personal development but also fosters mental well-being [1].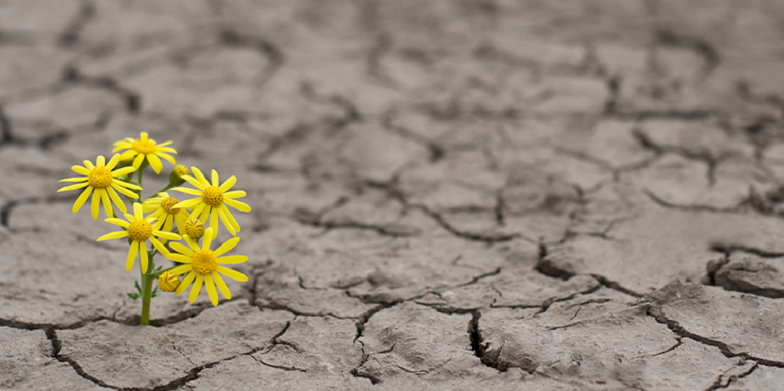 The Connection Between Resilience and Mental Health
Having explored the nature of resilience, we can now turn our attention to the relationship between resilience and mental health. This relationship is intricate and deeply interwoven, forming a vital aspect of our overall emotional wellbeing.
The Role of Resilience in Mental Health
Resilience can be regarded as the protective shield of our mental health. It equips us with the strength to navigate through the stormy seas of life's adversities without losing our mental balance. High levels of resilience can help us to better manage stress and reduce the risk of mental health issues like depression and anxiety.
Resilience promotes a positive outlook, helps us to maintain a sense of control in our lives, and encourages us to take actions that support our mental wellbeing. This is not to suggest that resilient people never experience mental health issues. They do, but they possess the fortitude to acknowledge these issues, seek help when necessary, and utilize coping strategies to navigate through these challenges.
Research Evidence on the Benefits of Resilience to Mental Health
A significant body of research supports the relationship between resilience and mental health. One such study published in the "Journal of Affective Disorders" found that resilience acts as a buffering agent against mental health symptoms associated with traumatic stress. Another study in "Clinical Psychology Review" highlighted that high levels of resilience can mitigate the risk of developing mental health disorders, especially in individuals who have faced adversities in their lives [2].
These research findings underscore the importance of resilience in promoting mental health and well-being, underlining its role as a protective factor against the onset of mental health disorders.
Personal Stories Highlighting the Connection
To better understand the connection between resilience and mental health, let's explore some personal stories:
Emily's Story: Emily, a single mother who lost her job during an economic recession, was under significant financial and emotional stress. Despite these adversities, she maintained a positive outlook, used her problem-solving skills, sought help from her community, and eventually found a new job. Her resilience helped her overcome the stressful situation without falling into despair or depression.
John's Story: John, a war veteran who faced severe post-traumatic stress disorder (PTSD), used resilience-building techniques such as mindfulness, psychotherapy, and physical fitness to manage his symptoms. His story is an inspiring example of how resilience can help manage mental health issues.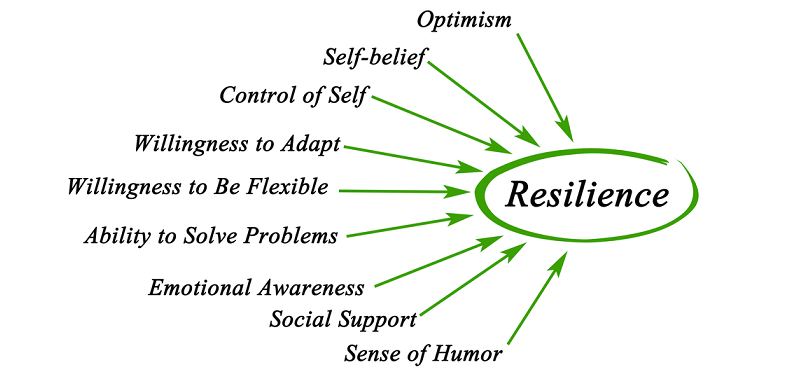 Challenges in Life and Their Impact
Our journey through life is seldom a smooth ride. We all face ups and downs, setbacks and victories, good times and bad. These challenges, both big and small, can significantly impact our mental and emotional health. However, they also offer a chance for us to learn, grow, and bolster our resilience.
Various Types of Life's Challenges
Challenges in life are inevitable and they come in various forms. Some are minor day-to-day problems such as missing a bus or forgetting a friend's birthday, while others are major life events like losing a loved one, facing serious illness, or experiencing a financial crisis. Everyone's experience of challenges is unique, shaped by personal circumstances, cultural background, and individual resilience [3].
The Effect of Challenges on Emotional Well-being
When we encounter challenges, our immediate response can often be emotional. We might feel upset, stressed, anxious, or even overwhelmed. These emotional reactions are perfectly normal and are a part of being human. However, continual exposure to significant stress or trauma can potentially lead to more serious mental health concerns such as anxiety disorders, depression, or post-traumatic stress disorder (PTSD).
It's crucial to acknowledge these feelings and seek support when needed, whether that's from a trusted friend, family member, or a mental health professional. Remember, reaching out for help is not a sign of weakness but rather a testament to your strength and commitment to self-care.
How Challenges Test and Shape Our Resilience
Every challenge we face is also an opportunity to test and shape our resilience. When we navigate through hardships, we are often required to tap into our inner resources, adapt to new circumstances, and develop coping strategies. All these actions contribute to building our resilience.
Just as a piece of metal is forged by heat and pressure, our resilience is shaped by the challenges we overcome. These experiences can make us stronger, wiser, and more adaptable. This process, while often painful, is a fundamental part of personal growth and development.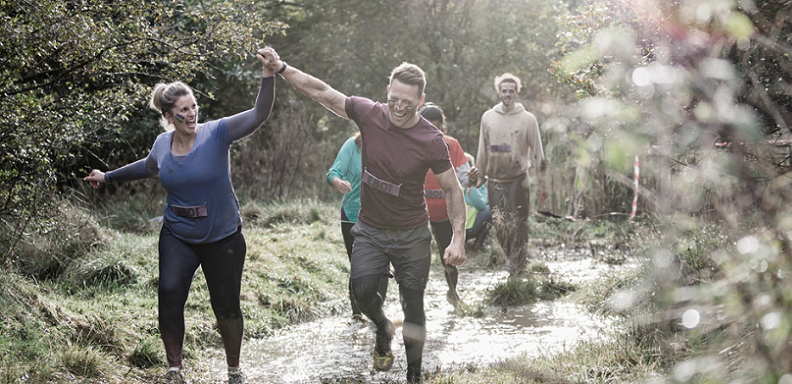 Building Resilience: Techniques and Strategies
Now that we understand the nature of resilience and its correlation with life's challenges and mental health, it's time to delve into the practical aspect. Resilience, like any other skill, can be developed and strengthened. In this section, we'll focus on techniques and strategies to build resilience – including changing our perception of challenges, learning to manage emotions, fostering supportive relationships, taking care of our physical health, and setting goals.
Mindset and Attitude: Changing the Perception of Challenges
Our perception of challenges plays a crucial role in our response. It's not the problem itself, but how we perceive it that determines our reaction. Hence, one of the initial steps in building resilience is to shift our mindset and start viewing challenges as opportunities for growth. This change in perspective allows us to respond constructively to stressors, thereby fostering resilience [4].
Emotional Regulation: Learning to Manage Your Emotions
Emotional regulation is another key component of resilience. It involves understanding and managing our emotions effectively. Techniques such as mindfulness, meditation, and deep breathing can help us stay calm under pressure. Cognitive-behavioral therapy (CBT) techniques can also be useful in challenging and changing unhelpful thought patterns, thereby improving our emotional well-being and resilience.
Building a Support Network: Importance of Relationships in Building Resilience
Having a strong support network is essential for resilience. Surrounding ourselves with supportive friends, family members, and mentors provides us with a safety net to fall back on during tough times. They not only provide emotional support but also offer different perspectives, advice, and encouragement. Forming these connections requires effort and time, but the role they play in building resilience is invaluable.
Self-Care: How Taking Care of Your Physical Health Contributes to Resilience
Physical health and mental resilience are closely linked. Regular exercise, a balanced diet, adequate sleep – these basic self-care practices contribute significantly to our ability to handle stress and bounce back from adversity. Exercise, in particular, has been shown to reduce symptoms of anxiety and depression. Prioritizing self-care is a simple yet effective strategy to enhance resilience.
Setting Goals and Planning: The Role of Proactivity in Building Resilience
Proactivity is another key trait of resilient individuals. They set realistic goals, make plans, and take steps to move forward. This approach gives them a sense of control over their life, which in turn strengthens their resilience. Even small steps towards a goal can foster a sense of progress and boost self-confidence.
Practical Steps to Implement Resilience-Building Strategies
Having discussed various techniques and strategies to build resilience, it's important to understand how to implement these in our everyday lives. Turning these strategies into habits can seem challenging at first, but with regular practice, they become an integral part of our life, enhancing our resilience over time.
Cultivating a Positive Mindset: Daily Affirmations and Gratitude Practice
Start by setting a positive tone for your day. You can do this by practicing daily affirmations—positive statements that can help you challenge and overcome negative thoughts. An affirmation could be as simple as, "I am capable and strong."
Implement a daily gratitude practice, where you take a few minutes each day to write down or think about things you are grateful for. This practice can significantly shift your focus from challenges to blessings, fostering a positive mindset [5].
Emotional Regulation: Mindfulness and Breathing Exercises
Incorporate mindfulness into your daily routine. You can start with a few minutes each day, focusing on your breath or sensations in your body. Mindfulness apps can provide guided exercises to help you get started.
Practice deep breathing exercises during moments of stress or anxiety. Just a few minutes of deep breathing can calm your mind and reduce stress, thereby enhancing your resilience.
Building Supportive Relationships: Regular Check-ins and Active Listening
Staying connected with your support network is crucial. Regularly check in with friends and family, either in person, via calls, or through text messages. Remember, these connections are two-way streets. Be an active listener when others share their experiences with you and offer support when they need it.
Self-Care: Establish a Regular Exercise Routine and Balanced Diet
Establish a regular exercise routine that suits your lifestyle and preferences. Even 30 minutes of moderate exercise a day can have a significant positive impact on your mood and resilience.
Maintain a balanced diet, rich in fruits, vegetables, lean proteins, and whole grains. Avoid or limit the intake of processed foods, high-sugar snacks, and caffeine.
Setting Goals: Use the SMART Goals Framework
When setting goals, use the SMART (Specific, Measurable, Achievable, Relevant, and Time-bound) goals framework. This approach helps make your goals more concrete and achievable, contributing to a sense of control and enhancing resilience.
References

[1] What Is Resilience, and Why Is It Important to Bounce Back?
[2] How to Bounce Back: Growing Your Resilience Strategies
[3] Resilience: Build skills to endure hardship
[4] Resilience for teens: 10 tips to build skills on bouncing back from rough times
[5] Nurture Your Resilience: Bouncing Back From Difficult Times