Understanding and Navigating Cultural Norms in a Multicultural Society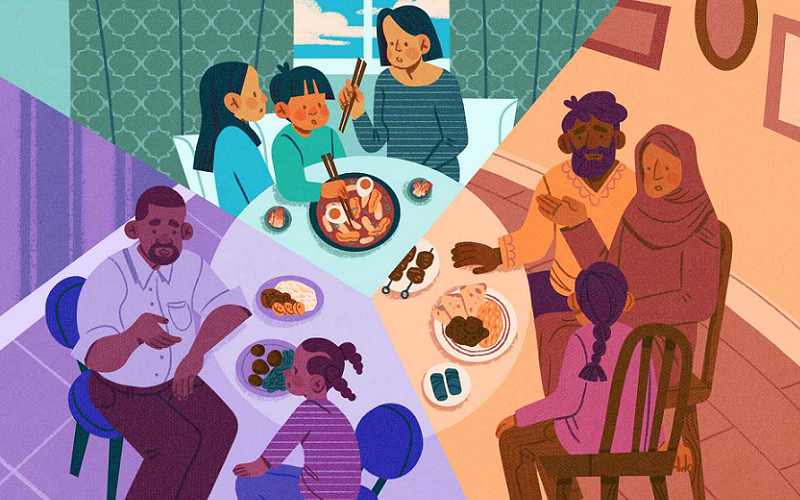 As the world becomes increasingly interconnected, societies are evolving into diverse melting pots of cultures, ideologies, and experiences. This colorful patchwork of identities enriches our societies, offering us opportunities to learn and grow from each other. However, understanding and navigating the labyrinth of cultural norms within this mosaic can be a challenging endeavor. Here we provide a deeper understanding of cultural norms, shed light on the nuances of multicultural societies, and offer practical strategies for effectively navigating these diverse settings.
Cultural Norms: An Overview
Before we get into the complexities of navigating cultural norms in a multicultural society, it's crucial to define what we mean by "cultural norms" and understand their importance in shaping societies.
Definition of Cultural Norms
Cultural norms are the shared expectations and rules that guide behavior within a group of people. These norms can pertain to virtually any aspect of social life, from basic etiquette and manners, like how to greet others, to more substantial societal structures, such as gender roles and family dynamics. They form the bedrock of a culture, dictating what is considered acceptable or unacceptable within that culture.
The Role of Cultural Norms in Society
Cultural norms play an essential role in society. They create a sense of order and predictability, enabling individuals to understand their roles and what is expected of them. By providing a framework for behavior, cultural norms foster cohesion and stability within a group.
Cultural norms also help to transmit a society's values, beliefs, and traditions from one generation to the next. They serve as a guide for behavior, helping individuals navigate their interactions and relationships within their cultural community. From the foods we eat to the holidays we celebrate, cultural norms shape many aspects of our daily lives.
Differences and Similarities in Cultural Norms across Cultures
While cultural norms vary widely from culture to culture, certain universal elements underpin them. For instance, most cultures have norms about honesty, respect for elders, and hospitality. Yet, the ways these norms manifest can be markedly different.
For example, the norm of respect for elders may be expressed through specific seating arrangements in some cultures, while in others, it might be demonstrated through language use. Similarly, what is considered polite or impolite, modest or immodest, can vary greatly across cultures [1].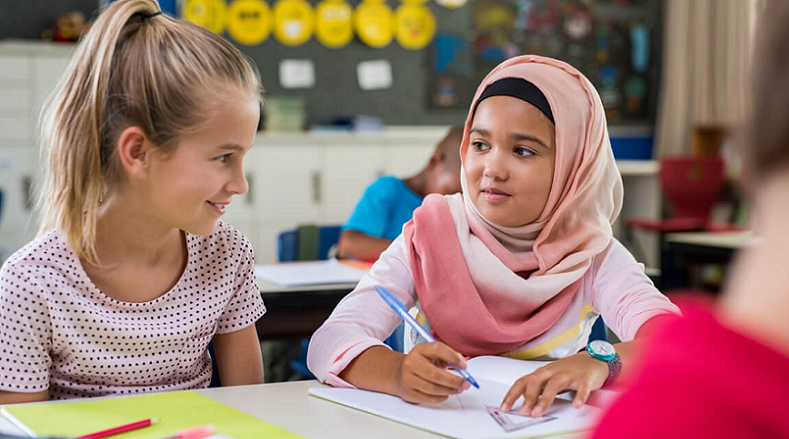 Understanding the Concept of a Multicultural Society
Now that we have established a foundation in understanding cultural norms, let's turn our attention to the concept of a multicultural society. Understanding this concept will allow us to better navigate the varied cultural norms that exist within such societies.
Defining Multiculturalism
At its core, multiculturalism is the coexistence of diverse cultures within a single societal framework. These cultures include, but are not limited to, those defined by race, ethnicity, nationality, language, religion, and even socioeconomic status. Multicultural societies recognize and respect the differences between these cultures, encouraging each to retain its unique traditions and customs while participating in the broader societal context.
How Multicultural Societies Come to Be: Migration, Globalization, and History
Multicultural societies are often the result of a combination of migration, globalization, and historical events. Migration, both voluntary and forced, has been a significant factor. People moving from one country to another bring their cultural norms, traditions, and customs with them, adding to the cultural diversity of the host nation.
Globalization, particularly in the age of the internet, has made the world more interconnected than ever. This increased connectivity exposes people to a range of cultures, fostering multiculturalism even within societies that were previously more homogenous.
Historical events, such as colonization or major political changes, have also contributed to multicultural societies by introducing new cultural influences to a region.
The Benefits and Challenges of Multicultural Societies
Living in a multicultural society offers numerous benefits. These societies tend to be vibrant and dynamic, enriched by the variety of perspectives, traditions, and experiences that different cultures bring. This diversity can foster innovation, creativity, and progress in various sectors of society.
However, multicultural societies also present challenges. Differences in cultural norms can lead to misunderstandings and conflicts. Assimilation pressure, discrimination, and social inequality can also be issues in these societies [2].
The Importance of Understanding Cultural Norms in a Multicultural Society
Having grasped the concept of cultural norms and multicultural societies, let's delve into why it's vital to understand these norms in a multicultural context. From encouraging cultural harmony to facilitating effective communication and promoting personal growth, understanding cultural norms holds numerous benefits.
Encouraging Cultural Harmony and Mutual Respect
First and foremost, understanding cultural norms helps foster cultural harmony and mutual respect. When we understand the customs, traditions, and behaviors that are significant to other cultures, we show respect for those cultures and their values. This understanding and respect can help bridge cultural divides and promote peaceful coexistence in a multicultural society.
Facilitating Effective Communication
Cultural norms greatly influence the ways in which we communicate. For instance, norms can dictate appropriate language use, non-verbal cues, and communication styles. Understanding these cultural norms can thus facilitate more effective communication by helping us avoid miscommunication or offense.
Promoting Personal Growth and Broader Perspectives
Finally, understanding cultural norms can promote personal growth. As we learn about other cultures and their norms, we gain new perspectives and insights that can broaden our worldview. We might discover new ways of thinking or approaching problems, or we might gain a greater appreciation for the diversity and richness of human experiences [3].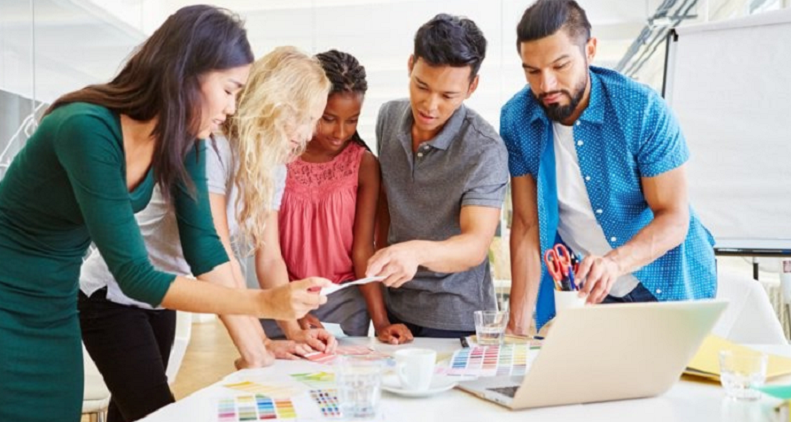 Examples of Cultural Norms in Various Culticultural Contexts
To bring our discussion of cultural norms to life, let's examine some examples in various contexts, including business, social structures, healthcare, and individual behavior. Each of these domains is shaped significantly by cultural norms, and understanding these norms can facilitate smoother and more respectful interactions.
Cultural Norms in Business and Professional Settings
Business and professional etiquette can vary widely across cultures. For example, in many Western countries, maintaining eye contact during a business meeting is seen as a sign of confidence and honesty. However, in some Asian cultures, prolonged eye contact can be perceived as disrespectful or confrontational.
Similarly, the concept of time can differ across cultures. In some societies, punctuality is highly valued, and being late is seen as disrespectful. In contrast, other cultures might view time more flexibly, where arriving "late" is the norm and not considered rude.
Cultural Norms in Social and Family Structures
Cultural norms also significantly shape social and family structures. In many Eastern societies, for instance, the family unit is highly valued, and elders are given the utmost respect. Many decisions, including those related to marriage and career, are often family-oriented rather than individual-centric.
On the other hand, Western societies typically emphasize individuality and personal freedom. Children are often encouraged to be independent and self-reliant at an early age, and personal achievements are highly valued.
Cultural Norms in Healthcare and Well-being
Cultural norms can also influence perceptions of health, illness, and well-being. In some cultures, mental health issues may carry a stigma and are less likely to be openly discussed. In contrast, other cultures may recognize the importance of mental health and advocate for open conversations around it.
Traditional versus modern medicine is another domain where cultural norms play a part. Some societies might rely more on natural or traditional remedies, while others predominantly lean towards modern, scientific medical practices [4].
The Influence of Cultural Norms on Individual Behavior and Decision-Making
Cultural norms subtly yet significantly influence individual behavior and decision-making. For example, in societies where collectivism is the norm, decisions might be made with the welfare of the group in mind. In contrast, in more individualistic societies, people may prioritize personal goals and desires.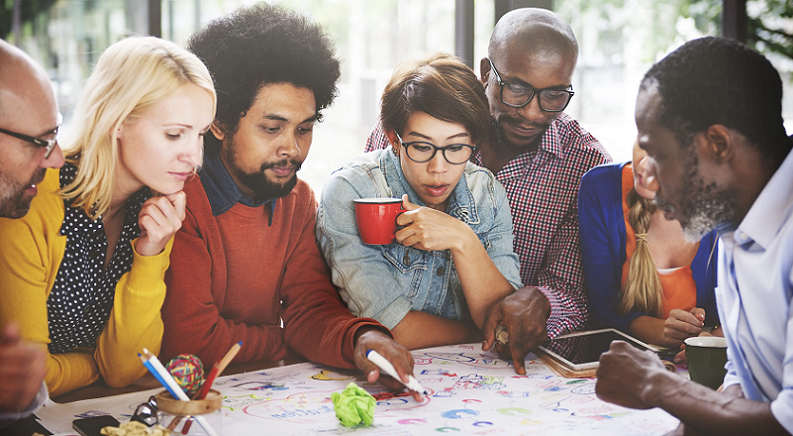 Understanding cultural norms is one thing, but actively navigating them in a multicultural society is another. Thankfully, with the right mindset and approach, it's a task that we can all learn to manage effectively. Below are some strategies that can help.
The Importance of Open-Mindedness and Respect
Open-mindedness is the first and perhaps most important strategy. Approaching cultural norms with an open mind allows us to accept and respect differences rather than judging them based on our personal cultural perspective. Respect for other cultures and their norms, even if they differ greatly from ours, is crucial in a multicultural society.
Active Listening and Observation
Active listening and observation are powerful tools for understanding cultural norms. By paying close attention to how people in a different culture communicate and behave, we can pick up important cues about their cultural norms. This includes not only verbal communication but also non-verbal cues like body language, personal space, and etiquette.
Seeking Out Cultural Education and Experiences
Seeking out educational resources and cultural experiences can also be hugely beneficial. This can involve reading books, attending cultural events, traveling, or even taking courses about different cultures. Immersion is often the best teacher, and direct interaction with different cultures can provide a depth of understanding that theoretical learning can't match [5].
The Role of Empathy in Understanding Others' Cultural Norms
Lastly, empathy plays a crucial role in understanding others' cultural norms. By putting ourselves in their shoes, we can gain a deeper understanding of their perspective. Empathy not only helps us understand why certain norms exist but also fosters a sense of shared humanity, despite our cultural differences.
The Impact of Cultural Sensitivity on Personal and Professional Relationships
While navigating cultural norms in a multicultural society can feel like a complex task, the rewards that come from doing so are vast and deeply enriching. In particular, cultural sensitivity can have a profound impact on both personal and professional relationships, fostering better communication, mutual respect, and stronger connections.
Enhanced Communication and Understanding
Cultural sensitivity enhances communication by helping us understand the nuances of different communication styles. As we've discussed earlier, cultural norms can greatly influence how people communicate. By being culturally sensitive, we're better equipped to understand these differences and communicate effectively, reducing misunderstandings and fostering stronger connections.
Building Stronger Relationships through Mutual Respect
By demonstrating understanding and respect for others' cultural norms, we communicate our respect for them as individuals. This respect can greatly strengthen our relationships, whether they are personal or professional. It can create a foundation of trust and mutual understanding, which are key elements of any strong relationship.
Fostering a Positive Environment in Professional Settings
In professional settings, cultural sensitivity contributes to a more inclusive and harmonious work environment. When everyone feels understood and respected, it fosters positivity and productivity. Moreover, diverse perspectives can lead to innovative ideas and solutions, contributing to the overall success of the organization.
Personal Growth and Enriched Life Experiences
Finally, on a personal level, being culturally sensitive can enrich our life experiences. By understanding and respecting different cultural norms, we broaden our horizons, expose ourselves to new ideas, and gain a richer understanding of the world. This not only leads to personal growth but also makes our interactions with others more meaningful and rewarding.
References

[1] Cultural Norms: Do they Matter?
[2] Understanding Cultural Differences Around Social Norms
[3] The Importance of Understanding Social and Cultural Norms
[4] Cultural Diversity
[5] Cultural Diversity & Cultural Competence Meaning: How & Why Diverse Cultural Competency is important?