Benefits of Multicultural Teams in Innovation and Problem-Solving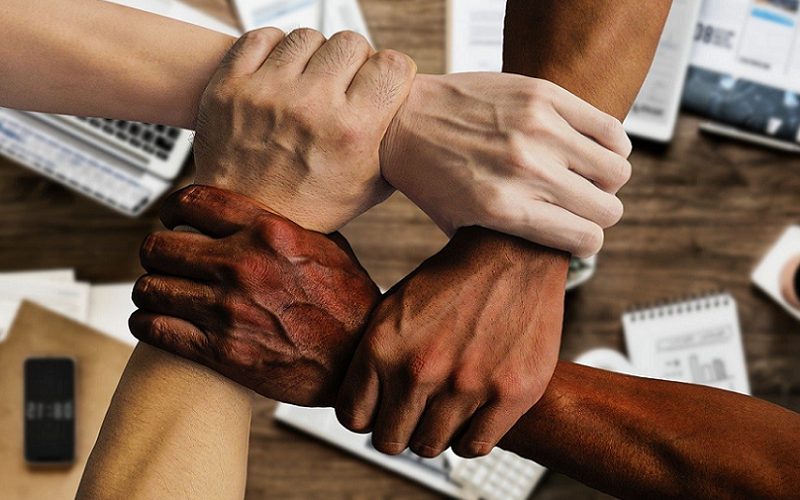 In an increasingly interconnected world, diversity has become a cornerstone of progress and growth. Nowhere is this more apparent than in the composition of our teams and workforces. Multicultural teams — groups composed of members from diverse cultural backgrounds — have begun to redefine the landscapes of innovation and problem-solving. The beauty of these teams lies not just in their diversity but also in the fusion of perspectives they represent.
Innovation is the bedrock of progress and the catalyst for problem-solving, empowering us to overcome obstacles and continually advance. We are consistently striving to find novel solutions, fresh ideas, and creative strategies. In this pursuit, our teams — made up of individuals with unique experiences and knowledge — become the key.
Introduction to Multicultural Teams
Our world is a patchwork quilt of cultures, each one imbued with a unique set of traditions, ideologies, and perspectives. When these cultures come together, they create a vibrant blend of ideas and approaches, forming a fertile ground for innovation and problem-solving. This synergy is most evident in multicultural teams – groups composed of members from diverse cultural backgrounds.
Brief Introduction to the Concept of Multicultural Teams
A multicultural team can be defined as a group of individuals who hail from different cultural backgrounds, each bringing their unique experiences and perspectives to the table. The multiculturalism of a team can be reflected in various aspects such as nationality, ethnicity, language, and even the different corporate or regional cultures that individuals have been part of. This diversity is not limited to the surface but permeates deeper into values, thought processes, and ways of problem-solving.
Understanding the Scope and Importance of Innovation and Problem-Solving in Today's World
Innovation and problem-solving have become the drivers of progress in our rapidly changing world. Whether it's technological breakthroughs, new business models, or creative solutions to global challenges like climate change, innovation fuels advancement. On the other hand, problem-solving allows us to navigate obstacles, devise effective strategies, and ensure continuous improvement. In the face of the complex challenges our world presents, these two elements have become invaluable.
Significance of the Topic: Connecting Multicultural Teams to Innovation and Problem-Solving
The link between multicultural teams and innovation and problem-solving is both compelling and significant. The convergence of diverse perspectives and approaches can lead to out-of-the-box thinking and more comprehensive solutions. In this blog post, we aim to delve into this connection, exploring how and why multicultural teams enhance innovation and problem-solving capabilities. Through a journey that will take us through empirical research, real-life examples, and success stories, we'll provide a holistic view of this important topic [1].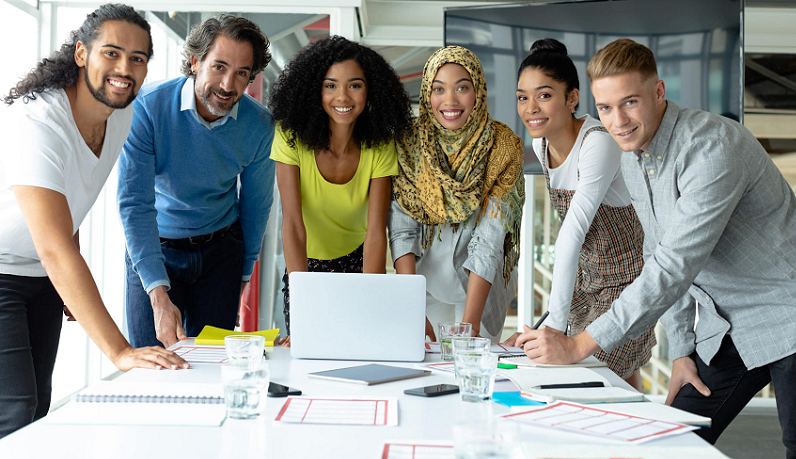 The Dynamics of Multicultural Teams
Before we delve into the strengths and benefits of multicultural teams in the realms of innovation and problem-solving, it's important to understand their dynamics. What defines a multicultural team? What makes it stand out? What's the secret behind their unique ability to approach situations from various perspectives?
Definition of a Multicultural Team
A multicultural team, in the simplest terms, is a group of people from diverse cultural backgrounds. This cultural diversity is defined not only by nationality or ethnicity, but also by a variety of other factors including, but not limited to, age, gender, education, professional background, and personal experiences. This multiculturalism results in a rich tapestry of ideas, beliefs, perspectives, and problem-solving approaches.
Unique Characteristics of Multicultural Teams
What sets multicultural teams apart is their blend of viewpoints. They bring together individuals with varied life experiences and cultural insights, leading to a wide range of ideas and a holistic approach to problem-solving. This variety is a fertile ground for creativity and innovation.
These teams are also characterized by their adaptability. With members accustomed to different environments and ways of life, multicultural teams are often more flexible and open to change. They are usually more receptive to new ideas and less likely to be confined by a single, monolithic way of thinking.
Anecdotal Examples of Successful Multicultural Teams
The success stories of multicultural teams are spread across various sectors. Consider, for instance, the tech industry, where companies like Google and Microsoft have thrived thanks to their diverse teams. Google's multicultural workforce, hailing from all corners of the world, has been at the heart of its groundbreaking innovations. Microsoft, too, has reaped the benefits of diversity, with multicultural teams driving its growth and success [2].
In academia, research projects often bring together experts from different countries and cultures, leading to groundbreaking discoveries and advancements. For example, the Human Genome Project, one of the largest international collaborative biological projects, brought together scientists from different cultural backgrounds, leading to the successful mapping of the human genome.
Understanding Innovation and Problem-Solving
Having understood the dynamics of multicultural teams, it's essential to delve into the concepts of innovation and problem-solving. Both are fundamental to progress and growth, and both are enhanced by the input of diverse teams.
Explaining Innovation: Beyond Just an Idea
Innovation is often misunderstood as simply having a new idea. However, it goes beyond the realm of ideation. True innovation entails not only generating a novel concept but also the successful application and implementation of this concept in a way that creates value. This value can manifest in various forms – a product that simplifies life, a service that fills a market gap, or a process that improves efficiency. Whether incremental or radical, innovations drive change and progress.
The Art and Science of Problem-Solving
Problem-solving, on the other hand, is the process of identifying, defining, and overcoming obstacles. It's a critical skill that helps us navigate through life, both personally and professionally. In a world fraught with challenges – from everyday hurdles to complex global issues – problem-solving becomes a survival tool. Effective problem-solving involves critical thinking, creativity, and resilience. It's not just about finding solutions; it's about finding the best and most efficient solutions.
The Essential Link between Innovation and Problem-Solving
At first glance, innovation and problem-solving might seem like distinct concepts. However, they are intrinsically linked. The drive to solve problems often sparks innovation. When we encounter a problem, we're challenged to think creatively, to step out of our comfort zones, and to devise effective solutions. This process can lead to innovations – new products, services, or methods that address the problem at hand [3].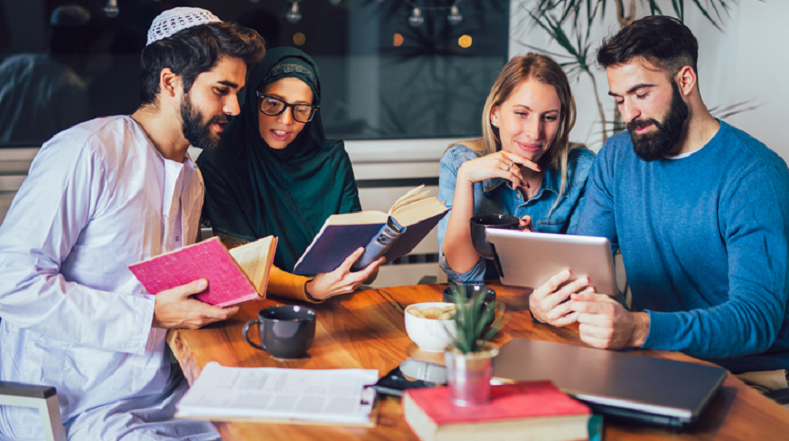 The Power of Diversity in Innovation
When it comes to innovation, diversity is more than just a buzzword. It's a powerful catalyst that fuels creative thought and unique solutions. Multicultural teams, with their wide spectrum of perspectives and experiences, are often at the forefront of innovation. Let's explore how and why diversity drives innovation.
Overview: Diversity and Innovation
Diversity enhances innovation by bringing together varied perspectives, experiences, and skills. This broadens the range of ideas and approaches that a team can draw from. When individuals from different cultural backgrounds collaborate, they bring unique viewpoints to the table. These viewpoints can challenge the status quo and inspire fresh, innovative solutions that may not have been considered otherwise.
Empirical Studies Linking Diversity to Increased Innovation
There's significant empirical evidence to back up the connection between diversity and innovation. A 2018 study by Boston Consulting Group (BCG) found that diverse companies reported 19% higher innovation revenue compared to those with below-average diversity scores. In addition, a 2020 report by McKinsey & Company indicated that companies in the top quartile for ethnic and cultural diversity were 36% more likely to have above-average profitability.
These studies underscore the tangible benefits of diversity in driving innovation. They highlight the potential for increased revenue and profitability when diverse minds come together to innovate.
Real-Life Examples of Diversity-Driven Innovations
The power of diversity is also evidenced in the numerous real-world examples of innovations driven by multicultural teams. From tech industry giants like Apple and Google to startups across the globe, diversity has been a driving force behind many groundbreaking products and services.
One notable example is the creation of the smartphone. This revolutionary device, which has transformed the way we communicate, work, and live, was developed by diverse teams of engineers, designers, and programmers from various cultural backgrounds. Their collective ideas and skills led to a product that combined communication, entertainment, and productivity tools into one pocket-sized device—a true testament to the power of diversity in driving innovation [4].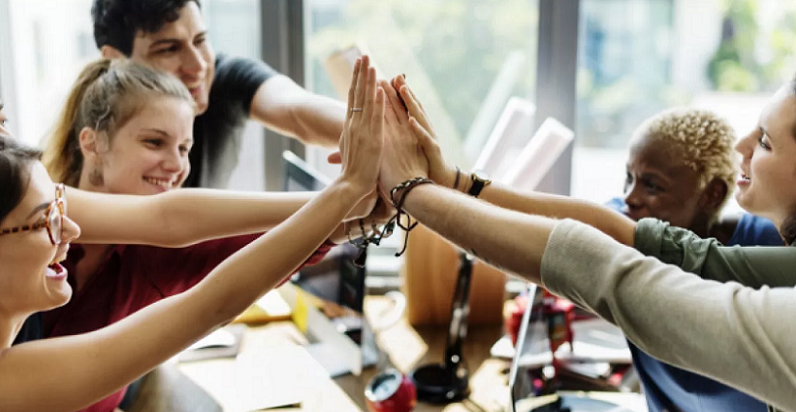 Multicultural Teams and Enhanced Problem-Solving
As we've explored, multicultural teams are a powerhouse of innovative ideas. But their capabilities don't end there. When it comes to problem-solving—the process of finding solutions to challenging issues — multicultural teams have a unique edge.
Understanding the Multicultural Advantage in Problem-Solving
The strength of multicultural teams in problem-solving lies in their diversity. With a multitude of perspectives and experiences, they can analyze problems from various angles and come up with a range of potential solutions. This approach can lead to more comprehensive and effective problem-solving.
For instance, an individual's cultural background can influence how they perceive and approach problems. Some cultures may emphasize collaboration and consensus-building, while others might focus on initiative and individual problem-solving. A multicultural team, therefore, benefits from this array of problem-solving styles, leading to more well-rounded and robust solutions.
Evidence from Research: How Diversity Enhances Problem-Solving
Empirical evidence supports the notion that diversity enhances problem-solving. A study by the Harvard Business Review found that multicultural teams often outperform monocultural ones in problem-solving tasks. The diverse teams were more likely to consider a range of solutions and less likely to be biased towards a single solution, leading to more effective outcomes.
In another study by the Journal of Personality and Social Psychology, it was found that diverse teams were better at making accurate decisions than individual experts. The collective intelligence of diverse groups exceeded that of the individual, showcasing the strength of multicultural teams in problem-solving [5].
Practical Examples of Problem-Solving by Multicultural Teams
Real-world examples further illustrate the problem-solving prowess of multicultural teams. For instance, in healthcare, diverse teams of doctors, nurses, and other medical professionals work together to diagnose and treat complex medical conditions. Their diverse backgrounds and experiences enable them to consider a broad range of potential diagnoses and treatments, ultimately enhancing patient care.
In business, multicultural teams have been key in navigating the challenges of global expansion. They understand the nuances of different markets and can develop strategies that resonate with local customers, overcoming cultural and logistical barriers to successful expansion.
Exploring the Challenges of Multicultural Teams
While the benefits of multicultural teams are numerous and significant, it's also crucial to acknowledge the challenges they may face. From communication barriers to cultural misunderstandings, these issues require attention and management to ensure that the team can operate effectively and harness the full potential of its diverse membership. Let's delve into some common challenges multicultural teams might face.
Communication Challenges in Multicultural Teams
Language barriers are often the first issue that comes to mind when considering multicultural teams. With team members speaking different native languages, misunderstandings can occur. However, language isn't the only communication challenge. Non-verbal communication, such as gestures or facial expressions, can also vary widely between cultures and potentially lead to confusion.
Every culture has its own norms, values, and social mores. In a multicultural team, these differences can lead to misunderstandings or conflicts. For instance, norms around punctuality, decision-making, or the expression of disagreement can differ significantly between cultures.
The Risk of Stereotyping and Bias
Stereotyping and bias pose another challenge to multicultural teams. People may have preconceived notions about other cultures, which can lead to misunderstandings or unfair treatment. It's important for team members to challenge these stereotypes and foster an environment of mutual respect and understanding.
Managing Conflict in Multicultural Teams
Conflicts are part of any team dynamic. However, in multicultural teams, these conflicts can be more complex due to cultural differences. Conflicts may arise from misunderstandings, differing expectations, or varying approaches to problem-solving. It's essential to handle these conflicts with sensitivity and respect for cultural differences.
Promoting Multicultural Teams in Various Sectors
In our increasingly globalized world, multicultural teams are more important than ever. From businesses to non-profit organizations, from healthcare to education, various sectors can significantly benefit from the unique strengths of multicultural teams. To leverage these benefits, it's essential to promote and support the formation and functioning of multicultural teams.
Advocating for Diversity in Recruitment and Hiring
The first step in promoting multicultural teams is through recruitment and hiring. Organizations must advocate for diversity in their hiring practices, seeking out candidates from a range of cultural backgrounds. This approach not only enhances the diversity of the team but also sends a clear message about the organization's commitment to inclusivity.
Implementing Diversity and Inclusion Training Programs
Training programs can help existing team members understand and appreciate cultural diversity. Through workshops, seminars, and courses, employees can learn about different cultures, challenge their own biases, and develop skills for effective cross-cultural communication and collaboration.
Encouraging Cultural Exchange and Interaction
Encouraging interaction and exchange between cultures can help team members learn from each other and foster mutual understanding. This could take the form of team-building activities, cultural sharing sessions, or simply creating opportunities for casual conversation and bonding.
Developing Mechanisms for Conflict Resolution
Given the potential for misunderstandings and conflicts in multicultural teams, it's crucial to have effective mechanisms for conflict resolution. These could include mediation services, clear guidelines for respectful communication, and an open, supportive environment where team members feel comfortable discussing issues.
References

[1] 6 Reasons Why Having a Multicultural Team Gives Your Company a Competitive Advantage
[2] Working in Diverse Teams
[3] Why Diverse Teams Are Smarter
[4] The Importance of Cultural Diversity in the Workplace
[5] Unraveling the effects of cultural diversity in teams: A retrospective of research on multicultural work groups and an agenda for future research