The Role of Art in Preserving Cultural Identity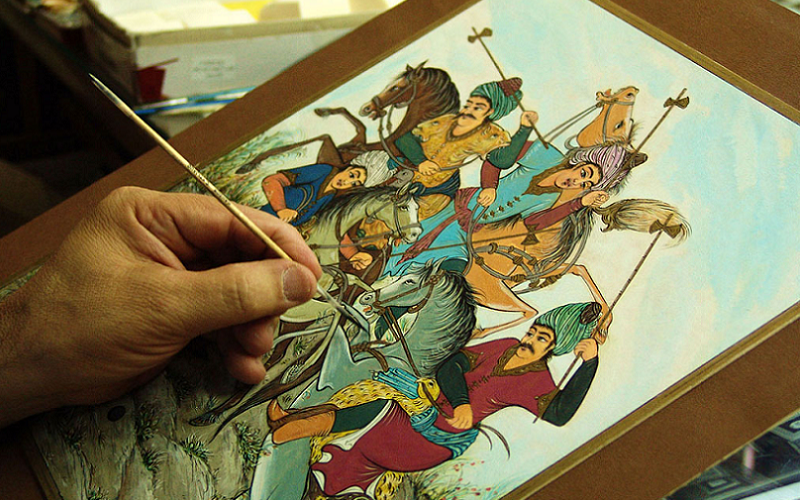 Art has always been the silent language of human culture; it serves as a powerful conduit of shared histories, personal identities, and collective beliefs. It's through art that we can both look back to our roots and gaze ahead to our future, providing a compelling narrative of who we are and where we come from. This rich narrative, woven through centuries, contributes to our cultural identity—a sense of belonging that ties us to our community and shapes our worldview.
The interplay of art and cultural identity is profound and complex. Art is a mirror reflecting the characteristics of a culture, a teacher imparting valuable lessons about our ancestors, and a bridge fostering understanding and empathy between diverse cultures. At the same time, art is a tool for cultural preservation, serving as a safeguard for cultural identity amidst the whirlwind of globalization and modernization.
Introduction to Art and Cultural Identity
Art is more than just a form of creative expression; it is a vivid reflection of our cultural identity. Each painting, sculpture, dance, or piece of music tells a story about who we are as individuals and as a collective society. It reveals our shared values, beliefs, traditions, and history, giving us a sense of belonging and connection. In this ever-evolving world, art plays a critical role in preserving our cultural identity, providing a link between our past and our present, and shaping our future.
Brief Overview of the Importance of Cultural Identity
Cultural identity is a complex construct, intertwined with our self-concept and societal relations. It is not merely a fixed trait, but rather an evolving narrative that is shaped by both our heritage and our personal experiences. Cultural identity provides us with a sense of belonging, and it influences our values, beliefs, and attitudes, shaping our perspectives of the world around us.
Art, as an intrinsic aspect of culture, is an effective vehicle for preserving, expressing, and evolving this cultural identity. It communicates cultural narratives, shares historical accounts, and fosters a collective understanding of our roots.
Definition of Cultural Identity
Cultural identity is the feeling of belonging to a group, community, or culture. It is part of a person's self-conception and self-perception, relating to nationality, ethnicity, religion, social class, generation, locality, or any kind of social group that has its own distinct culture. This sense of belonging can be reinforced by shared collective memory, physical spaces, traditions, values, and symbols—all of which can be communicated and preserved through art.
Impact of Cultural Identity on Individual and Community
Cultural identity shapes our sense of self and our interactions with others. It provides a sense of belonging and security, helping us to understand our place in the world. At the community level, a strong cultural identity can promote social cohesion and resilience, fostering a shared sense of purpose and understanding [1].
The Nexus Between Art and Cultural Identity
Art and culture are inseparable; they influence and shape each other. Art can preserve and pass on cultural traditions, while culture can inspire and influence art. The relationship between the two is symbiotic, reinforcing and evolving over time.
Explanation of Art as a Form of Expression
Art is a universal language. It transcends borders and breaks down linguistic barriers. Art communicates emotions, ideas, and narratives that might be challenging to express through words. Through a variety of forms—painting, music, dance, sculpture, theater, and many others—art provides a visual, auditory, or kinesthetic representation of cultural identity.
Importance of Art in Reflecting and Shaping Culture
Art is a powerful reflection of culture. It captures the values, beliefs, struggles, and triumphs of a society. It tells the stories of the past, reflects the realities of the present, and projects visions of the future. Furthermore, art also shapes culture. It can challenge societal norms, stimulate cultural conversations, and inspire change, making it a dynamic player in the evolution of cultural identity.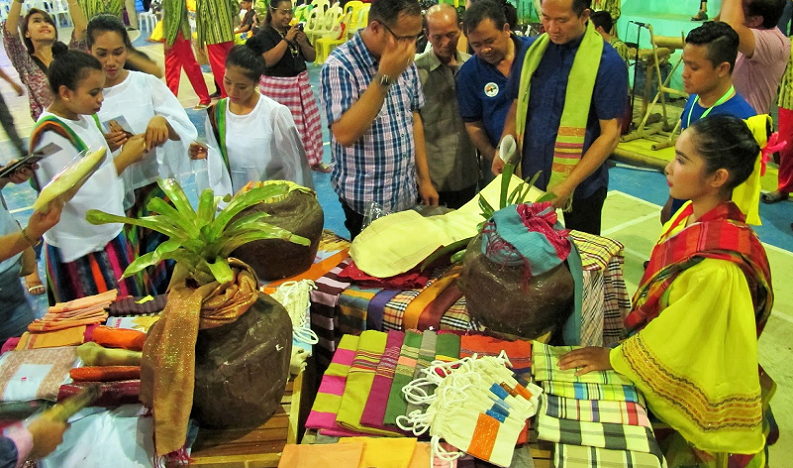 The Historical Role of Art in Preserving Cultural Identity
Throughout history, art has played an indispensable role in preserving cultural identity. The cave paintings of our ancestors, the pottery of ancient civilizations, the architecture of historic kingdoms — each piece of art serves as a visual record of a culture's beliefs, values, and lifestyle, providing us with a window into the past.
Case Studies of Art Reflecting Cultural Identity in History
From the hieroglyphics of ancient Egypt to the theater of classical Greece, art has been an integral part of cultural expression and preservation. Through different mediums and techniques, various societies have used art to capture their distinct cultural narratives.
Ancient Egypt: Hieroglyphics and Sculpture
The ancient Egyptians used hieroglyphics and sculptures as significant means of artistic expression. Hieroglyphics, a complex system of pictorial writing, were more than just a form of communication—they were a way of documenting and preserving the cultural narratives of their civilization. Sculptures, especially those of Pharaohs and gods, were often used to express religious beliefs and political power, reinforcing cultural norms and social hierarchy [2].
Classical Greece: Pottery and Theater
The Greeks, known for their profound contributions to art and culture, used pottery and theater to convey their societal values and beliefs. Pottery was often decorated with scenes from Greek mythology and daily life, preserving a snapshot of their society at that time. Greek theater, which included both tragedy and comedy, was not just entertainment—it served as a communal event that addressed social, political, and moral issues, fostering a collective cultural identity.
Renaissance Italy: Painting and Architecture
The Renaissance period in Italy was marked by a surge in artistic and intellectual activity. Paintings from this era, such as those by Michelangelo and Leonardo da Vinci, often depicted religious and humanist themes, reflecting the culture's focus on religious devotion and human potential. Similarly, architecture—like the domed Florence Cathedral—exhibited an appreciation for symmetry and proportion, mirroring the culture's emphasis on balance and beauty.
Ancient India: Temple Architecture and Classical Dance
In ancient India, temple architecture and classical dance played significant roles in reflecting cultural identity. Temples, adorned with intricate carvings, told stories of gods, goddesses, and legendary heroes, preserving the religious beliefs and mythologies of the time. Classical dance forms like Bharatanatyam were used to depict these mythological stories, passing down cultural narratives from one generation to the next.
The Influence of History on Modern Cultural Art Forms
The historical art forms of different cultures continue to influence modern art, both by preserving traditional styles and inspiring contemporary adaptations.
Continuity and Adaptation of Artistic Traditions
Many societies maintain their cultural identity by keeping their traditional art forms alive. These art forms are passed down through generations, often with little change, preserving the historical culture's essence. However, adaptation is also a key aspect of cultural evolution. Artists often infuse traditional styles with modern elements, creating a fusion that reflects both the culture's historical roots and contemporary influences.
Modern Interpretations of Historical Art
Contemporary artists often look to their cultural history for inspiration, interpreting traditional themes and styles in new and innovative ways. This modern interpretation of historical art can stimulate cultural discussions, challenging old perspectives and nurturing cultural evolution.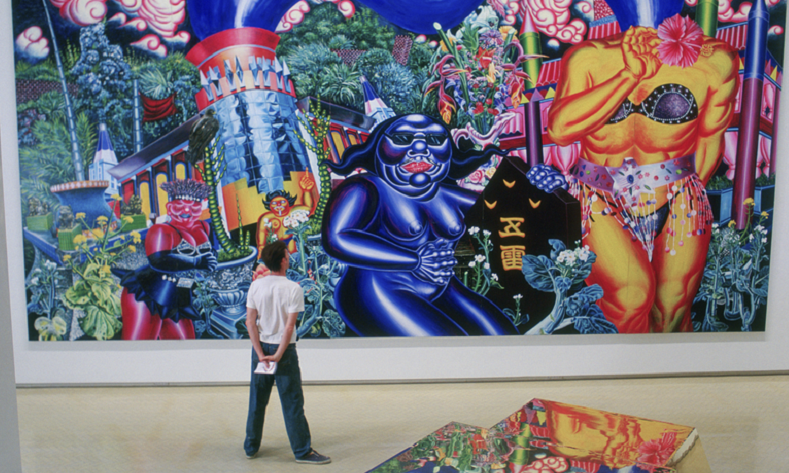 Art as a Tool for Cultural Education and Understanding
Art, with its capacity to convey complex ideas and emotions, serves as an essential tool for cultural education and understanding. Through the exploration of various art forms, we can deepen our knowledge of different cultures and foster a sense of empathy and respect for cultural diversity.
Art's Role in Educating about Culture
Artistic expressions offer us a wealth of knowledge about a culture's history, traditions, values, and societal structure. From an educational perspective, art presents an engaging and insightful way to understand and appreciate the depth and diversity of cultures around the world [3].
Art Exhibits and Museums: Windows into Different Cultures
Art exhibits and museums serve as gateways to diverse cultures. They house a treasure trove of artifacts, paintings, sculptures, and installations that narrate stories of different cultures and eras. A visit to an art museum is akin to a journey through time and space, offering insights into the historical context, aesthetic styles, and cultural narratives of various societies.
Traditional Music and Dance: Telling Stories of a People's Past
Traditional music and dance are potent forms of cultural expression. They carry the rhythm and pulse of a culture, narrating tales of heritage, struggle, celebration, and community. Through melodies, lyrics, movements, and rhythms, traditional music and dance can impart valuable lessons about a culture's past and present, providing an auditory and kinesthetic dimension to cultural education.
Art as a Means for Cross-Cultural Understanding
Beyond educating us about individual cultures, art also plays a crucial role in fostering cross-cultural understanding. In our increasingly globalized world, art can serve as a universal language, bridging cultural gaps and promoting mutual respect and appreciation.
Art as a Universal Language
Despite the diversity of artistic styles and traditions across cultures, certain themes and emotions in art are universal. Joy, sorrow, love, fear, triumph, struggle—these human experiences resonate with audiences worldwide, regardless of their cultural background. Through these shared emotional experiences, art has the power to connect people across cultural boundaries, fostering mutual understanding and empathy.
The Influence of Different Cultures on Art
Artistic styles and traditions are not confined within cultural boundaries; they often draw inspiration from and influence other cultures. This intercultural exchange enriches the global artistic landscape, allowing artists and audiences to appreciate the diversity and interconnectedness of cultural expressions.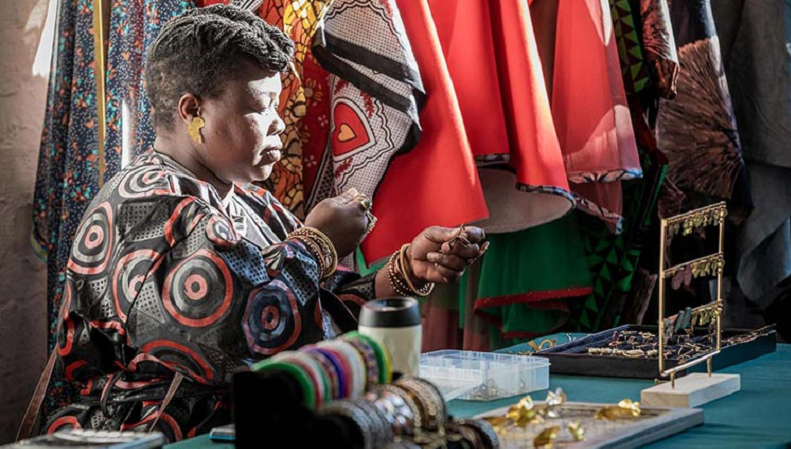 Contemporary Art's Role in Sustaining and Evolving Cultural Identity
While art's historical role in preserving cultural identity is evident, its influence in the modern world is equally critical. Contemporary art not only sustains traditional cultural narratives, but it also contributes to the evolution of cultural identity, reflecting current societal realities and anticipating future shifts.
Sustaining Cultural Identity through Contemporary Art
Despite the rapid globalization and technological advancements of the modern world, contemporary art remains a significant medium for preserving cultural identity. Through their work, modern artists contribute to the continuity of cultural narratives and traditions [4].
The Preservation of Traditional Art Forms in the Modern World
Even as contemporary artists explore new mediums and styles, many still utilize and uphold traditional art forms. Whether it's Native American pottery, Australian Aboriginal dot paintings, or Japanese Ikebana flower arrangements, these art forms carry with them centuries of cultural heritage. Their continued practice is not just a nod to the past, but a conscious effort to sustain cultural identity in the face of global homogenization.
Modern Interpretations of Traditional Themes
Contemporary art also sustains cultural identity by reinterpreting traditional themes in fresh and innovative ways. By infusing age-old cultural narratives with modern perspectives, artists create a dynamic dialogue between the past and the present. This artistic exploration keeps cultural identity alive and relevant, allowing it to resonate with younger generations.
Evolving Cultural Identity through Contemporary Art
As a mirror of society, contemporary art reflects our current realities, ideas, and issues. It engages with cultural identity not just as a static concept but as a dynamic entity that evolves with societal changes.
Art as a Medium for Social Commentary and Cultural Dialogue
Many contemporary artists use their art to comment on social issues, from gender equality and racial justice to environmental sustainability and political freedom. Through their work, these artists challenge societal norms, question established beliefs, and stimulate cultural dialogues. In doing so, they contribute to the evolution of cultural identity, pushing it to grow and adapt with societal changes.
Fusion Art: Blending Cultural Boundaries
Fusion art, which combines elements from different cultural traditions, represents another way that contemporary art contributes to the evolution of cultural identity. By blurring cultural boundaries, fusion art fosters a sense of shared identity that embraces diversity and promotes mutual understanding. This genre reflects our increasingly interconnected world, pointing towards an evolving understanding of cultural identity that celebrates both uniqueness and unity.
The Future of Art in Preserving Cultural Identity
As we move further into the 21st century, the relationship between art and cultural identity continues to evolve. The future promises both challenges and opportunities for art in preserving cultural identity, with technological advancements, globalization, and socio-cultural shifts shaping this ongoing narrative. Let's embark on a journey to envision what the future may hold for the intersection of art and cultural identity.
Challenges and Opportunities for the Future
In the face of an increasingly global and digital world, preserving cultural identity through art may seem more challenging than ever before. However, these same forces also open up new opportunities for cultural expression and preservation [5].
Globalization and Cultural Homogenization: A Challenge for Art
One of the main challenges lies in the risk of cultural homogenization due to globalization. As the world becomes more interconnected, there's a concern that unique cultural identities might be overshadowed by dominant global trends. For artists, the challenge will be to preserve the distinctiveness of their cultural identity while engaging with the global art scene.
Technology and Digital Art: A New Frontier for Cultural Preservation
Conversely, technological advancements offer new opportunities for artists to preserve and express their cultural identity. Digital art, virtual reality, and augmented reality are just a few examples of how technology is expanding the artistic landscape. These innovative platforms can help artists reach global audiences, explore new mediums, and tell their cultural stories in immersive and interactive ways.
Anticipating the Role of Art in Cultural Preservation
As we anticipate the future, it's clear that art will continue to play a vital role in preserving cultural identity. It will continue to adapt, innovate, and find new ways to carry forward the rich tapestry of cultural narratives.
Continuity and Innovation: The Dual Role of Future Art
The art of the future will likely continue to balance the dual role of preserving cultural heritage and embracing innovation. Traditional art forms will endure, keeping cultural narratives alive, while new artistic styles and technologies will create fresh avenues for cultural expression. This balance between continuity and innovation is key to sustaining and evolving cultural identity.
Fostering Global Cultural Dialogue
In the future, art will also continue to foster global cultural dialogue. As artists around the world share their cultural narratives through both traditional and digital mediums, audiences will gain a deeper understanding of diverse cultural identities. This shared artistic experience can promote empathy, mutual respect, and a sense of global community.
References

[1] Art as a Preservation of cultural identity
[2] The role of art in preserving and promoting cultural identity
[3] Cultural identity and willingness to protect and preserve art
[4] The Role of Arts in Preserving/Transforming National Identity in Times of Change
[5] Cultural heritage: 7 successes of UNESCO's preservation work