Literature in Translation: Crossing Cultural Boundaries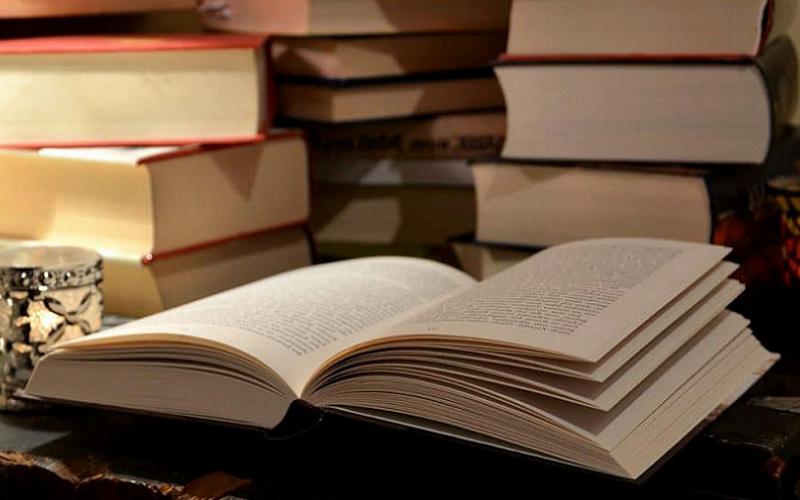 In the vast and diverse landscape of global literature, there exist myriad stories, each one an echo of human existence across different cultures and times. But how often do we venture beyond the confines of our own language to experience these stories? Enter the captivating world of literature in translation, a realm where words, ideas, and sentiments transcend language barriers, enabling us to embark on a literary journey around the globe without leaving our armchairs.
Literature in translation offers a rich tapestry of cultural understanding and exchange, revealing not just the uniqueness of each culture, but also the universality of human emotions and experiences. It serves as a powerful reminder of how literature, in its various guises, can cross cultural boundaries, fostering empathy, challenging stereotypes, and broadening our worldviews.
The Art of Translation
An essential yet often overlooked actor in the process of bringing foreign literature to a wider audience is the translator. This invisible craftsman carries the weighty task of bridging two cultures and making a piece of literature "travel."
The Role of a Translator in Preserving and Conveying Culture
Translators do much more than transpose words from one language into another. Their task is a complex one, involving a careful balance of maintaining the essence and style of the original text while rendering it accessible and enjoyable for a different linguistic audience. In this sense, translators can be considered cultural ambassadors. They painstakingly navigate the nuances of both source and target languages, their sociocultural contexts, and the author's intent to offer readers a faithful reproduction of the original work.
Challenges of Translation: Beyond Language
There's an old saying among translators: "Translation is not a matter of words only: it is a matter of making intelligible a whole culture." This becomes strikingly clear when we explore the various challenges translators face.
Cultural Context and Nuance
Translating a text goes far beyond merely changing the language. Each culture has unique idioms, humor, references, and symbolism that may not have an equivalent in another language. It is the translator's responsibility to negotiate these cultural disparities without losing the story's original essence and flavor.
Linguistic Idiosyncrasies
Every language has its particular idiosyncrasies. Some languages may be more verbose, while others are remarkably succinct. Certain languages might rely heavily on inflection, while others utilize a complex array of tenses. A good translator must be intimately familiar with these features in both the source and target languages to ensure a faithful and effective translation [1].
Importance of Authenticity and Fidelity in Translation
When it comes to translating literature, the question of authenticity and fidelity takes center stage. A good translation respects the spirit of the original text, even when literal translation is impossible. It requires a deft touch, maintaining the fine balance between being too literal, thus sounding unnatural in the target language, and being too liberal, thus straying from the author's original intent.
Case Study: Famous Translated Works and their Impact
Consider Gabriel García Márquez's magnum opus, "One Hundred Years of Solitude." This iconic novel, originally written in Spanish, has been translated into many languages and has captivated millions of readers worldwide. Much of its global appeal is attributed to its translator, Gregory Rabassa, who brilliantly captured Márquez's magical realism and the intricate cultural nuances of Latin America for the English-speaking world. This example underscores the pivotal role translators play in the global literary landscape.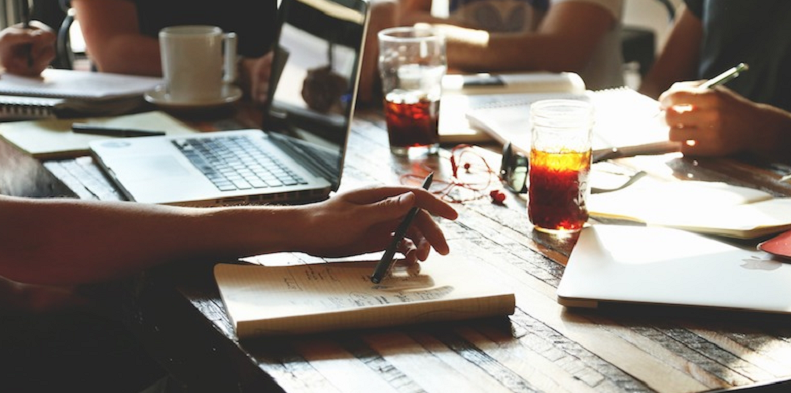 The Value of Literature in Translation
The beauty of literature in translation lies not only in its capacity to entertain but also in its power to educate and enlighten. Translated works serve as windows to other cultures, allowing us to perceive the world through different lenses.
Building Bridges Between Cultures
Literature in translation does more than merely expose readers to foreign narratives. It actively fosters intercultural dialogue, creating a platform where diverse voices can be heard and understood.
Promoting Empathy and Understanding
When we read translated literature, we immerse ourselves in the thoughts, emotions, and experiences of characters from different cultural backgrounds. This process naturally promotes empathy and understanding, enabling us to perceive our shared humanity despite our cultural differences.
Challenging Stereotypes and Prejudices
Literature in translation provides an authentic portrayal of foreign cultures, countering stereotypes and prejudices that can arise from ignorance or misinformation. It invites us to challenge our assumptions and broaden our perspectives, fostering a more inclusive global society [2].
Expanding One's Worldview
The value of literature in translation extends beyond cultural exchange. It also plays a crucial role in personal development, inviting us to reconsider our worldviews.
Exposure to Different Perspectives
Every culture has unique ways of interpreting and responding to life's complexities. Literature in translation introduces us to these diverse perspectives, enriching our understanding and encouraging us to question our own beliefs and assumptions.
Encouraging Critical Thinking
Translating a work often involves nuances and subtleties, resulting in different interpretations. This prompts readers to engage with the text actively, analyzing and interpreting it in light of their own experiences and understandings. Consequently, literature in translation can be a powerful tool for fostering critical thinking.
Enhancing Appreciation for Global Literature
Lastly, literature in translation helps us appreciate the richness and diversity of global literature. It illuminates the universality of human experience, demonstrating that great literary works can emerge from any culture.
Highlighting Literary Diversity
Through translated literature, we encounter a variety of genres, styles, and themes that may be unfamiliar in our own literary tradition. This not only enriches our reading experience but also underscores the diversity of human creativity and expression.
Celebrating Artistic Accomplishments Across Cultures
Great literature knows no borders. Celebrating translated works is a celebration of artistic accomplishments across cultures. It acknowledges that profound insights and moving narratives can come from any corner of the world, fostering a sense of shared human heritage and mutual respect [3].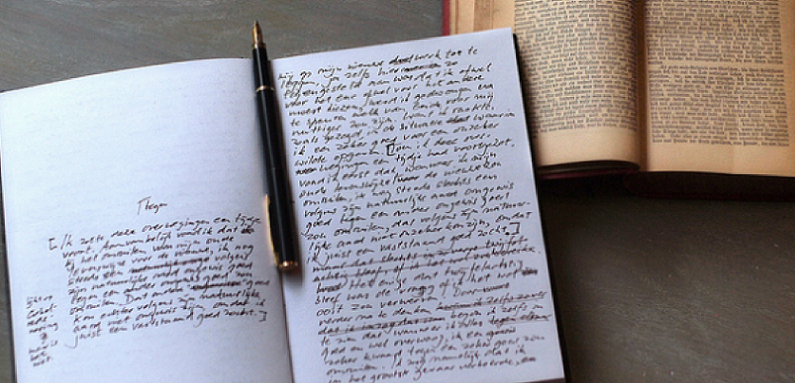 The Role of Literature in Translation in Contemporary Society
In our increasingly globalized world, literature in translation has taken on a more critical role than ever before. It serves as a nexus of cultural exchange, providing invaluable insights into our diverse global society. Let's explore how it impacts modern life and the literary world.
Increasing Demand for Translated Literature
As borders become more permeable and our societies more multicultural, the hunger for translated literature grows.
Influence of Globalization
Globalization has intensified the exchange of ideas, stories, and worldviews. As people become more connected, the desire to understand and appreciate different cultures also increases. In this context, translated literature serves as a crucial medium for this cultural dialogue.
Rise of Multi-cultural Societies
Our societies are becoming more diverse, and with this diversity comes a demand for more inclusive literature. Translated works offer invaluable perspectives from around the globe, fostering a greater sense of multicultural understanding and unity.
The Impact on Modern Literature and Publishing
This rising demand for translated literature has significant implications for the literary world and publishing industry.
Growth of Translation in the Publishing Industry
Publishers are recognizing the value of literature in translation, leading to an increase in translated works on the market. More translated works are being commissioned, creating a more diverse and inclusive literary landscape [4].
Emergence of Literary Translation Prizes and Awards
To honor the skill and artistry involved in translation, literary awards specifically for translated works have gained prominence. For instance, the Man Booker International Prize and the National Book Award for Translated Literature celebrate the contribution of translators in enriching the literary world. These awards underscore the importance and esteem of translated literature in contemporary society.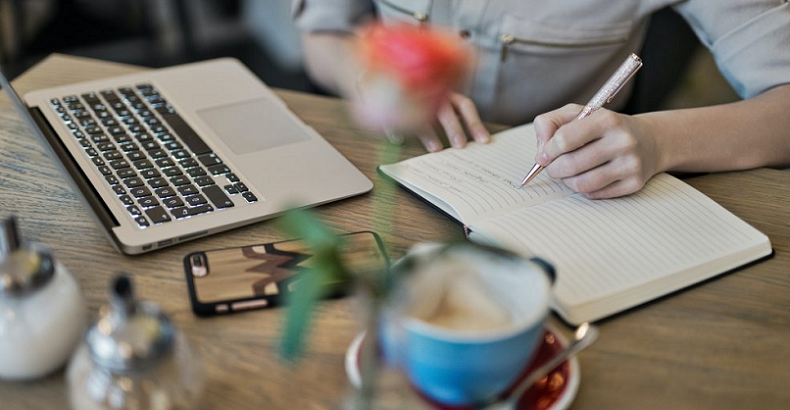 Literature in Translation: Examples and Recommendations
Now that we've explored the value and impact of literature in translation, it's time to explore the world of translated works. From timeless classics to contemporary masterpieces, translated literature offers a wealth of compelling narratives that can transport us across time and space.
Iconic Translated Works: Past and Present
Over the centuries, countless foreign-language works have found global audiences thanks to the art of translation. Let's take a brief look at some of these iconic works.
Brief Overviews of Notable Works
"War and Peace" by Leo Tolstoy, translated from Russian, has been a staple of world literature, offering an intimate look into Russian society during the Napoleonic era. Another notable example is "The Stranger" by Albert Camus, a French novel masterfully translated into English that explores themes of existentialism and absurdism. In more recent times, "My Brilliant Friend" by Elena Ferrante, translated from Italian, has captivated readers worldwide with its compelling depiction of female friendship in post-war Naples [5].
Their Cultural Significance and Influence
Each of these works has contributed to a greater understanding and appreciation of the respective cultures they represent. They have shaped literary trends, inspired countless other works, and most importantly, enriched the lives of their readers across the globe.
How to Explore Literature in Translation
With such a wealth of translated literature available, where should you start your journey? Here are some recommendations.
Recommended Books and Authors
For those keen on classics, "The Odyssey" by Homer, translated by Emily Wilson, offers a fresh and accessible take on this epic tale. Fans of contemporary literature might enjoy "The Vegetarian" by Han Kang, a haunting South Korean novel translated by Deborah Smith. For a taste of magical realism, "One Hundred Years of Solitude" by Gabriel García Márquez, translated by Gregory Rabassa, is a must-read.
Resources for Further Reading
Several resources can guide you in your exploration of literature in translation. Websites such as "Words Without Borders" and "Three Percent" offer reviews and recommendations of translated books. The annually updated longlists and shortlists of translation-specific awards, such as the Man Booker International Prize, also provide a wealth of suggestions.
References

[1] Crossing Boundaries in Literature, Culture, and Theory
[2] Crossing cultural boundaries
[3] Crossing Boundaries: Literary and Linguistic Intersections in Modernist Studies
[4] Crossing Boundaries: the Translation and Cultural Adaptation of Folk Narratives
[5] Beyond Language Translation: Crossing the Cultural Divide