The Psychology of Entrepreneurship: Cognitive Biases to Watch Out For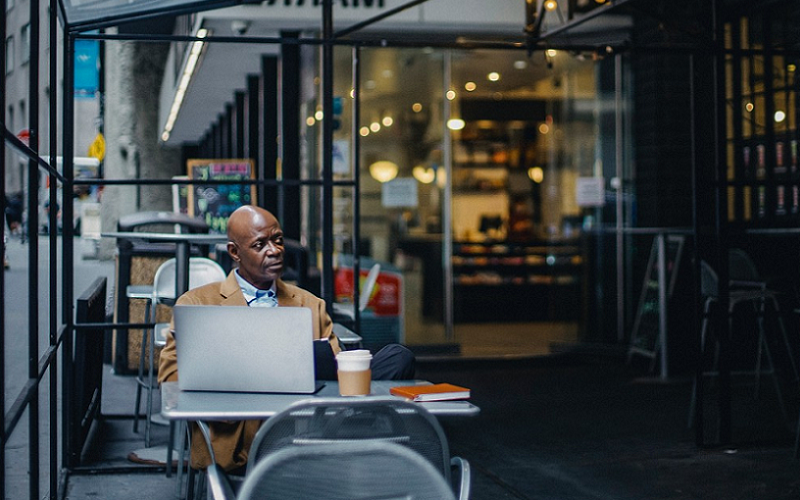 In the world of entrepreneurship, vision and ambition are often heralded as the cornerstones of success. But beneath the dynamic decisions and strategic plans lies an often overlooked element: the psychology of the entrepreneur. Our cognitive makeup, shaped by evolution, society, and personal experiences, doesn't just influence our daily choices — it plays a pivotal role in the decisions that dictate the fate of businesses. Cognitive biases, inherent in all of us, can be silent saboteurs on our entrepreneurial journey.
What are Cognitive Biases?
Every day, our brains process an astounding amount of information. From the myriad stimuli in our environment to the complex decisions we must make, we're constantly navigating an information-dense world. It's in this context that cognitive biases come into play. These mental shortcuts or "heuristics" help us swiftly make sense of the world, but they can also lead us astray, especially in the nuanced domain of entrepreneurship.
Definition and Explanation
At their essence, cognitive biases are systematic patterns of deviation from norm or rationality in judgment. They cause our perceptions, conclusions, and decisions to deviate from objective reality or logical thought. Think of them as consistent "glitches" in our thinking, where our brains opt for ease over accuracy. These biases arise from our attempt to simplify information processing. For instance, if you've ever felt that something is true just because it's familiar or because you've recently encountered it, you've been influenced by a cognitive bias.
But why do these biases exist? To answer that, we need to take a step back in time and consider how our brains evolved.
Historical Context
In the prehistoric landscapes our ancestors navigated, rapid decision-making was often a matter of life and death. Picture a world where lingering too long on a decision could mean missing out on a meal or becoming one. In such scenarios, the brain developed shortcuts to facilitate quick judgements. For instance, presuming all rustling in the tall grass to be a potential threat might have been safer (and thus, evolutionarily advantageous) than pausing to investigate each time.
While these heuristics might have served well in primal settings, in today's intricate world, they often mislead. Our evolved brain, with its ancient biases, is now tasked with navigating modern complexities—from interpersonal relationships to business decisions. Cultural norms and personal experiences further sculpt these biases, often deepening their grooves [2].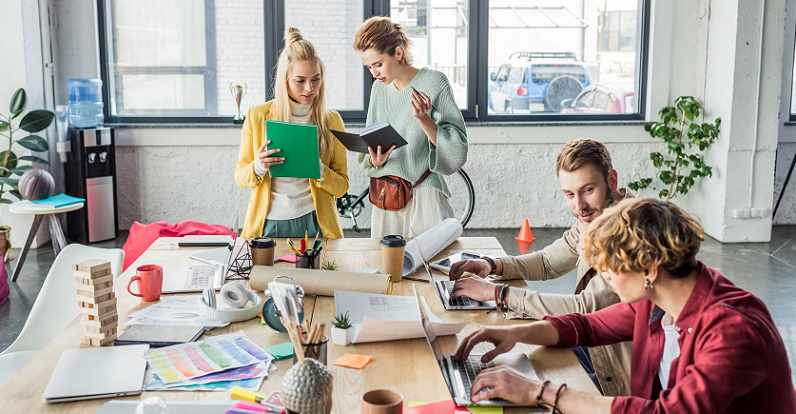 Why Entrepreneurs Must Be Aware of These Biases
Entrepreneurship is a challenging voyage, one where decisions made today can ripple into the future, impacting the very fabric of a business. As entrepreneurs, we pride ourselves on our analytical skills, foresight, and ability to innovate. However, unchecked cognitive biases can distort our decision-making process, potentially leading us down unforeseen paths. Recognizing these biases isn't just an academic exercise — it's a critical tool in the entrepreneur's arsenal, one that can be the difference between success and setback.
Impact on Business Decisions
At every stage of a business—from ideation and startup phase to scaling and potential exit strategies—decisions are the driving force. Cognitive biases can subtly influence these decisions in various ways:
Risk Perception
Biases can distort our perception of risk, leading us to either overestimate or underestimate potential challenges. For instance, an entrepreneur might launch a product without thorough market research, buoyed by overconfidence.
Financial Decisions
The sunk cost fallacy, a common cognitive bias, can trap entrepreneurs into pouring more resources into a project simply because they've already invested heavily, ignoring current factors that suggest otherwise.
Team and Hiring
Biases can skew our judgment of people. We might lean towards hiring someone simply because they share our alma mater or have similar interests, overlooking better-qualified candidates.
Market Analysis
Confirmation bias can lead entrepreneurs to only notice and give weight to information that aligns with their pre-existing beliefs about the market, sidelining potentially crucial data.
Importance of Self-Awareness
For entrepreneurs, self-awareness is a crucial asset. It goes beyond knowing one's strengths and weaknesses; it's about understanding how inherent cognitive patterns can influence decisions:
Feedback Reception
Entrepreneurs who are aware of their biases are better positioned to receive and act upon feedback, filtering out the noise but being cautious not to dismiss valid critiques.
Innovation
Self-awareness can prevent sticking too closely to one's initial idea, allowing flexibility and adaptation based on valid information, rather than being swayed by biases.
Strategic Partnerships
Being aware of one's biases can help in objectively assessing potential partnerships, collaborations, and business relationships, ensuring they align with the company's goals and values.
Resilience
By recognizing and counteracting biases, entrepreneurs can bounce back from setbacks more effectively, understanding that failures might sometimes be a result of cognitive pitfalls rather than external circumstances [2].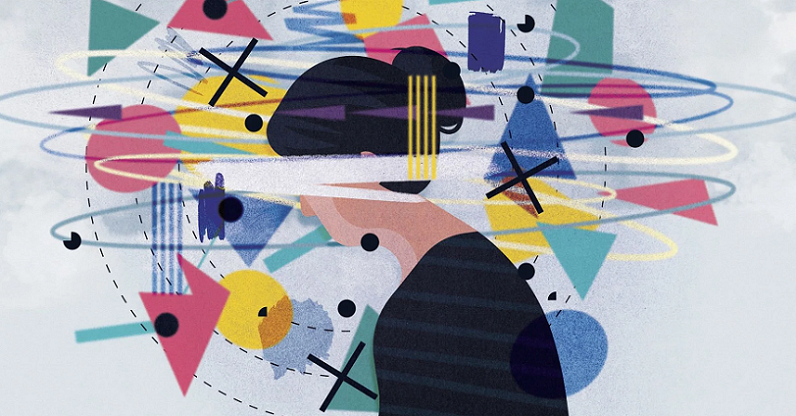 Common Cognitive Biases in Entrepreneurship
The entrepreneurial journey is rife with decisions, both big and small, that shape the trajectory of a business. As we've discovered, our brains, while marvelous, are prone to certain systematic errors in judgment. For entrepreneurs, understanding these common cognitive biases is vital to ensure they don't inadvertently jeopardize their ventures.
Overconfidence Bias
Overconfidence is perhaps one of the most talked-about biases in the business world, and with good reason.
Definition and Manifestation
Overconfidence bias refers to our tendency to overestimate our knowledge, abilities, or the precision of our predictions. In entrepreneurial terms, it might manifest as an unwavering belief in a business idea without adequate validation, underestimating potential challenges, or overestimating market demand.
Real-Life Examples
Many startups have faltered because they scaled too quickly, believing their product or service would be an instant hit, only to discover that the market wasn't as receptive as they'd believed. Conversely, overconfidence might lead to missing out on opportunities due to the belief that one's current strategy or product is unbeatable.
Confirmation Bias
This bias is a subtle yet potent force that can shape how entrepreneurs gather and interpret information.
Explanation
Confirmation bias is our inclination to seek out, interpret, and remember information in a way that confirms our pre-existing beliefs or hypotheses. In business, this could mean gravitating towards data that supports our product idea while overlooking or dismissing data suggesting otherwise.
Strategies to Counteract
Entrepreneurs can combat confirmation bias by actively seeking diverse opinions, engaging in "devil's advocate" thought exercises, or utilizing third-party market research to ensure a balanced perspective.
Availability Heuristic
Our judgments are often influenced by what's immediately in front of us, as demonstrated by the availability heuristic.
Tendency and Dangers
This cognitive bias involves basing decisions on immediate examples that come to mind. For entrepreneurs, it could mean basing a strategy on a recent event or trend without considering the larger picture or historical context.
Business Decisions Implications
If a competitor's marketing campaign goes viral, the availability heuristic might lead an entrepreneur to hastily emulate it without considering if it aligns with their brand's message or audience [3].
Sunk Cost Fallacy
Economics and psychology intertwine in this bias, which can particularly affect long-term projects and investments.
Explanation and Influence
The sunk cost fallacy occurs when previous investments (time, money, effort) unduly influence decisions about continuing a project. Essentially, the more we've invested, the harder it becomes to let go, even if objective assessment suggests it's time to move on.
Recognizing and Overcoming
For entrepreneurs, regular reviews of ongoing projects, ROI assessments, and willingness to pivot can help counteract the influence of sunk costs.
Status Quo Bias
Innovation is at the heart of entrepreneurship, yet our brains sometimes resist change.
Preference for Current State
The status quo bias is our tendency to prefer things to stay the same, resisting change. In business, this might manifest as reluctance to adopt new technologies or resistance to market shifts.
Challenges in Innovation
Entrepreneurs must be wary of becoming too comfortable or complacent. Embracing change and fostering a culture of continuous learning can help mitigate this bias.
Anchoring Bias
Negotiations, pricing, and valuation are all areas where this bias can subtly play a role.
Tendency and Effect
Anchoring involves relying heavily on the first piece of information encountered (the "anchor") when making decisions. If an entrepreneur first hears a potential investment figure or valuation, that initial number can unduly influence subsequent negotiations or assessments.
Negotiations and Pricing
Being aware of anchoring can empower entrepreneurs in negotiations, ensuring they approach discussions with a clear, independent valuation in mind, rather than being swayed by initial figures [4].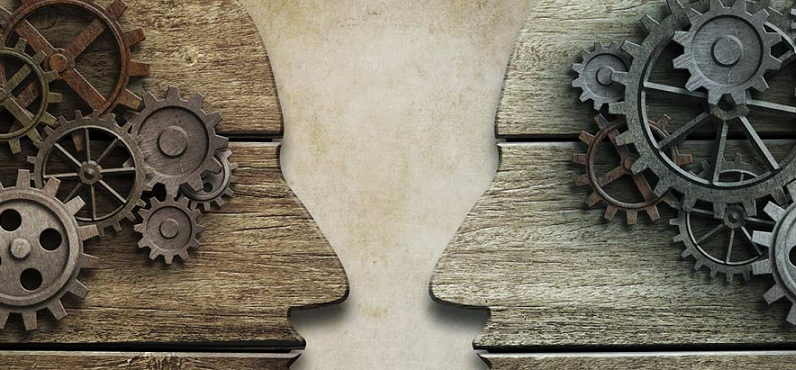 Tools and Techniques to Overcome Biases
While understanding the existence and implications of cognitive biases is crucial, equipping oneself with actionable tools and techniques to counteract them is the key to empowered entrepreneurship. After all, simply knowing our susceptibility isn't enough; we must actively work to minimize the negative impacts of these biases on our businesses.
Mindfulness and Self-Reflection
At the heart of counteracting biases is self-awareness, and there's no better way to foster it than through mindfulness and regular self-reflection.
Meditation and Mindfulness Practice
Engaging in regular mindfulness practices, like meditation, helps train the mind to observe thoughts without getting attached to them. This can be particularly useful in recognizing when a bias might be influencing a decision.
Journaling
Keeping a decision journal where you note down significant choices, the reasons behind them, and their outcomes can be enlightening. Over time, patterns may emerge, highlighting areas where biases frequently play a role.
Seeking Diverse Perspectives
Groupthink can be a breeding ground for biases. Inviting a mix of viewpoints can help ensure a more balanced decision-making process.
Diverse Teams
Building a team with diverse backgrounds, experiences, and perspectives can act as a natural check against biases. Encourage open dialogues where team members feel safe challenging prevailing opinions [5].
External Feedback
Regularly seeking feedback from mentors, peers, and even competitors can provide valuable outsider perspectives, shedding light on potential blind spots.
Data-Driven Decision Making
In today's digital age, entrepreneurs have access to vast amounts of data that can be instrumental in minimizing the impact of biases.
Regular Data Analysis
Instead of relying solely on intuition, consistently refer to relevant data when making decisions. Utilize analytics tools, market research, and customer feedback to form evidence-based strategies.
A/B Testing
For product or marketing decisions, consider employing A/B testing to objectively assess different strategies based on actual performance metrics.
Scenario Planning
Engaging in "what if" exercises can help prepare for various outcomes and reduce the influence of biases.
Exploring Multiple Outcomes
Instead of focusing on a single expected outcome, explore multiple scenarios. This broadens perspective and reduces the chances of being caught off guard.
Devil's Advocate Approach
Regularly adopt or assign the role of a "devil's advocate" in team discussions. This person's job is to challenge prevailing ideas and assumptions, ensuring a more thorough examination of decisions.
Continuous Learning and Training
Biases thrive in ignorance. By actively seeking out knowledge and training, entrepreneurs can fortify themselves against their influence.
Workshops and Courses
Engage in workshops, seminars, or online courses that focus on cognitive biases, decision-making, and critical thinking.
Stay Updated with Research
Psychological and business research are continually evolving fields. Staying updated with the latest studies on cognitive biases can offer insights into new strategies and understanding.
Setting Regular Checkpoints
Setting aside time to review decisions can act as a safeguard against impulsive choices influenced by biases.
Quarterly Reviews
Establish regular intervals, such as quarterly reviews, to assess past decisions, their outcomes, and any evident influence of biases.
Feedback Loops
Create systems where feedback is continuously collected, analyzed, and acted upon, ensuring a dynamic approach that adapts based on objective input rather than static beliefs.
References

[1] The Psychology of Entrepreneurship
[2] The Surprising Psychology of Successful Entrepreneurs and Why They Take the Risk
[3] The Crossroads of Psychology and Entrepreneurship
[4] How can a degree in psychology help you become a successful entrepreneur?
[5] Entrepreneurship as an Area of Psychology Study: An Introduction.