Navigating Office Politics: Strategies for Career Advancement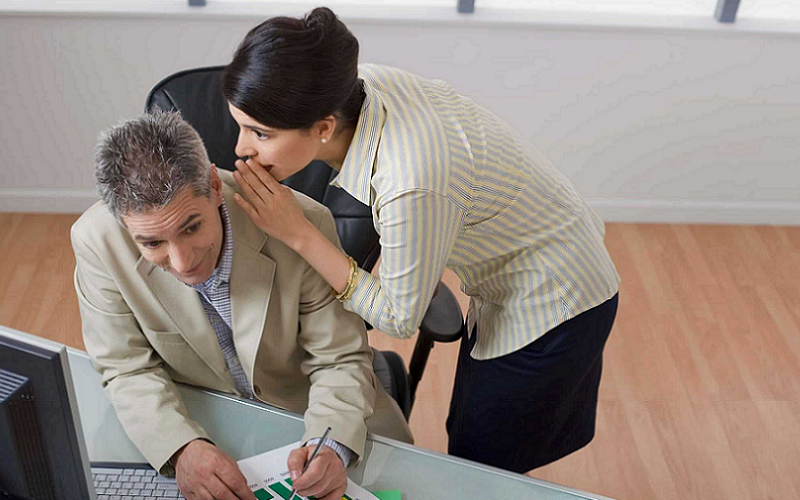 In every workplace, there's an invisible game being played. It's not found on your daily task list, nor is it part of the official organizational chart. It's the unspoken, intricate world of office politics. Though often regarded with disdain and associated with backstabbing, favoritism, and manipulative behavior, office politics isn't all negative. In fact, it's an inevitable part of our work lives, and when understood and navigated effectively, it can provide opportunities for significant career advancement.
Here we shine a light on the complex maze of office politics, debunk its common misconceptions, and provide practical strategies to navigate it effectively. By understanding the political landscape, developing essential skills, and avoiding common pitfalls, you can turn office politics into a powerful ally in your career progression.
Understanding the Concept of Office Politics
Before we can navigate the tricky waters of office politics, we first need to understand its nature and why it exists. Gaining this foundational knowledge will help demystify the phenomenon and make it less daunting.
What Constitutes Office Politics
Office politics refers to the social dynamics and power structures within a workplace. It encompasses the strategies employees use to gain advantage, personally or for a project or cause they believe in. These tactics can include building alliances, garnering favor, and leveraging influence to achieve goals.
While we often think of office politics as backdoor dealings or brown-nosing, it can also take the form of collaboration, networking, or consensus-building. In essence, any activity not formally recognized in the official job description that can influence how work gets done could be considered office politics.
Why Office Politics Exists
Office politics is often seen as a necessary evil, but why does it exist in the first place? The answer lies in the very nature of any organization. Whenever people gather together to achieve common goals, differences in interests, viewpoints, and power are bound to arise.
Each individual has their own career goals and personal ambitions. Organizations themselves, meanwhile, have structures and cultures that can foster competition. Limited resources—whether they're budget, personnel, or opportunities for advancement—can also stoke the fires of office politics. Moreover, ambiguity in roles and responsibilities can provide a fertile ground for political behaviors [1].
How Office Politics Can Impact Your Career
Whether we like it or not, office politics can have a significant impact on our careers. It can influence decisions about who gets promoted, who gets valuable projects, and who is considered a valuable asset to the team.
Ignoring office politics won't make it go away. Instead, it might leave you vulnerable to politically savvy colleagues who can use their understanding and influence to outmaneuver you. On the other hand, learning to effectively navigate office politics can help you protect your interests, advance your career, and contribute more effectively to the organization's goals.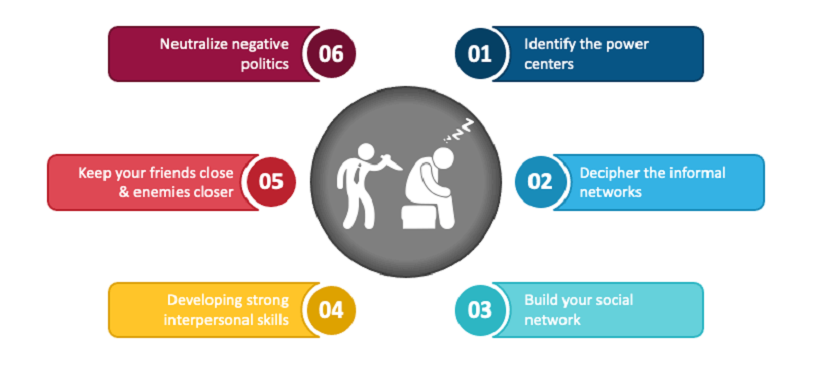 The Misconceptions Surrounding Office Politics
Office politics often carries a negative connotation, frequently linked with dishonesty, manipulation, and unsavory tactics. However, this perspective is based on misconceptions that can prevent you from utilizing its potential benefits. To navigate office politics effectively and ethically, it's crucial to dispel these misconceptions and gain a more balanced understanding of this integral aspect of working life.
Debunking the Negative Stereotypes
One of the most prevalent misconceptions about office politics is that it's inherently deceitful and unethical, involving behaviors such as gossip, manipulation, or underhanded tactics to get ahead. In reality, office politics is simply about understanding the dynamics of the workplace and using that knowledge to achieve your goals.
While it's true that some people might use nefarious methods, this isn't the rule. Many individuals navigate office politics ethically, leveraging their influence to achieve positive outcomes for themselves and their organizations. By fostering strong relationships, showing empathy, and working collaboratively, you can engage in office politics positively and productively.
The Potential Upsides of Office Politics
Office politics is not always a cutthroat, zero-sum game where someone's gain is another's loss. In fact, it can offer a myriad of potential upsides, if approached correctly. Office politics can lead to collaborative efforts, innovative solutions, and shared successes. It can be a tool for resolving conflicts, driving change, and even fostering a healthier, more inclusive work environment.
Moreover, the ability to navigate office politics effectively is a valued skill in many organizations. It demonstrates your understanding of the workplace dynamics, your strategic thinking capabilities, and your capacity to influence others – all vital competencies for leadership roles [2].
Changing Your Perspective Towards Office Politics
Seeing office politics only as a negative force can hinder your professional growth. It's more helpful to view it as a reality of the workplace – one that can be managed and used constructively. By changing your perspective, you can turn the challenges posed by office politics into opportunities for learning, growth, and career advancement.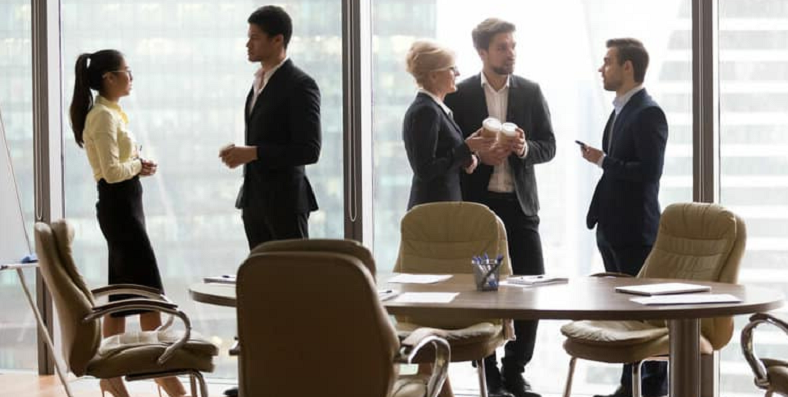 Recognizing the Office Politics Landscape
Having debunked the misconceptions surrounding office politics, we can now turn our attention to understanding the political landscape in our respective workplaces. This process involves identifying key players, understanding power structures, and deciphering the unique office culture.
Identifying Key Players and Influence Centers
In every workplace, there are individuals who hold power and influence. These might be organizational leaders, respected colleagues, or even administrative staff who control access to resources or information. It's important to identify these key players because they can help or hinder your career advancement.
Keep in mind that influence isn't just about job titles. Pay attention to who is consulted during decision-making, who others listen to, and who has access to resources or important information. These individuals may wield significant influence, even if they don't occupy high-ranking positions.
Understanding Formal and Informal Power Structures
Every organization has a formal power structure, often represented by an organizational chart. This includes the CEO, managers, team leads, and employees. Formal power comes from the roles individuals hold within the organization.
However, equally important are the informal power structures that exist. These are the relationships, alliances, and networks that people form which can significantly influence how things get done. Understanding these dynamics is crucial for navigating office politics. Look out for who spends time with whom, who defends whom in meetings, or whose opinions seem to carry extra weight. These observations can provide valuable insights into the informal power structures.
Deciphering the Office Culture
Every organization has its unique culture—the shared values, beliefs, and norms that guide how people behave and interact. Understanding this culture is vital as it sets the rules of the game in office politics.
Is your office culture competitive or collaborative? Is it hierarchy-driven or does it promote flat structures and open communication? Do employees value directness or is diplomacy more appreciated? Answering these questions can give you a feel for the culture and help you adapt your strategies accordingly [3].
Once you've understood the lay of the land, the next step in navigating office politics is building a set of key skills. These skills can help you interact effectively with others, manage conflicts, build strong professional relationships, and strategize your political moves. They will not only help you to better manage the politics in your office but can also contribute to your overall professional development.
Emotional Intelligence: A Key to Understanding Others
Emotional intelligence is the ability to understand, use, and manage your own emotions in positive ways to communicate effectively, empathize with others, and overcome challenges. In the context of office politics, emotional intelligence can help you perceive the emotions of your colleagues, understand their motivations, and respond appropriately. This awareness can be an invaluable asset when it comes to building alliances, managing conflicts, or advocating for your ideas.
Assertive Communication: Speaking Up Effectively
Assertive communication involves expressing your thoughts, needs, and rights in an open and honest way, while also respecting the rights of others. It's a skill that can be vital in office politics, as it can help you express your views, make your accomplishments known, and negotiate effectively. Assertive communication is about finding a balance – it's not about being aggressive or pushy, but about standing up for yourself in a respectful and confident manner.
Conflict Resolution: Turning Tensions into Opportunities
Conflict is a natural part of office politics. Knowing how to manage and resolve conflicts can be a significant advantage. This doesn't just mean smoothing over disagreements, but turning them into opportunities for learning, innovation, and improvement. Effective conflict resolution can foster trust and collaboration, allowing you to maintain positive relationships even in the face of disagreements [4].
Networking: Building Strong Professional Relationships
Networking is about building and maintaining professional relationships that can provide support, feedback, and resources. In office politics, a robust network can provide you with allies, inform you of opportunities or changes, and increase your influence. Remember, networking isn't just about taking—it's also about giving and adding value to others.
Strategic Thinking: Planning Your Political Moves
Strategic thinking involves making long-term plans, taking into account the bigger picture, and anticipating future scenarios. In the realm of office politics, strategic thinking can help you understand how your actions might influence others, anticipate potential reactions, and plan your moves accordingly. It can help you position yourself for future opportunities and navigate your career path effectively.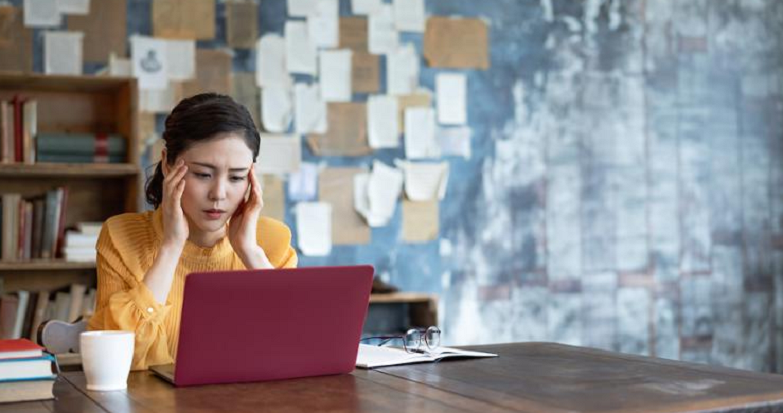 Armed with a thorough understanding of office politics and the essential skills needed to navigate it, let's now get into practical strategies that can help you use office politics to your advantage for career advancement. These strategies, when implemented with thoughtfulness and integrity, can help you make progress toward your career goals while maintaining positive working relationships.
Building and Nurturing Alliances
In the realm of office politics, alliances can be incredibly beneficial. Building alliances doesn't mean forming secretive cliques but rather establishing mutually supportive relationships with colleagues. This includes not only those in your immediate team but also individuals in different departments, higher-level executives, and support staff. Be genuinely interested in others, offer help when you can, and share credit where it's due [5].
Promoting Your Achievements Tactfully
Promoting your work isn't about bragging or stepping on others to get ahead. It's about ensuring that your contributions are noticed and acknowledged. Share your achievements with your manager, give updates on your projects during team meetings, or send regular progress emails to stakeholders. Always ensure that your self-promotion is authentic, tied to the facts, and recognizes the contributions of your team members.
Contributing Positively to the Workplace Culture
Strive to be a positive force in your office culture. This could mean fostering a spirit of collaboration, advocating for transparency, or supporting diversity and inclusivity. Contributing positively to your workplace culture can build your reputation as a constructive and forward-thinking team player.
Advocating for Yourself and Others
Don't be afraid to advocate for yourself when it comes to assignments, opportunities, or resources you need to do your job effectively. Similarly, be willing to advocate for others when they're not present or when they're not able to speak up for themselves. This not only helps to build alliances but also showcases your leadership potential.
Being Adaptable and Resilient
Office politics can be unpredictable, with alliances shifting and power dynamics changing. To navigate this landscape, you need to be adaptable and resilient. This means being open to change, learning from setbacks, and staying focused on your goals even in the face of challenges.
Maintaining Your Integrity
While navigating office politics, it's vital to maintain your integrity. Avoid engaging in negative behaviors like gossip, backstabbing, or deceit. Instead, be known for your honesty, reliability, and respect for others. Maintaining your integrity might not give you a quick win, but it will build your reputation and credibility in the long run.
Common Mistakes to Avoid in Office Politics
While office politics can be a powerful tool for career advancement, it's also fraught with potential pitfalls. Missteps can damage relationships, harm your reputation, or even stall your career progress. Being aware of these common mistakes can help you avoid them and navigate the political landscape more effectively.
Ignoring Office Politics Altogether
As we've discussed, ignoring office politics is not a viable strategy. While it might seem like a way to stay above the fray, it's more likely to leave you out of the loop and hinder your career progress. Instead, aim to understand and navigate office politics effectively and ethically.
Engaging in Negative Behavior
Engaging in behaviors such as gossiping, backstabbing, or spreading rumors can damage your reputation and relationships. These actions not only harm the office environment but can also backfire on you. Always maintain your professionalism and treat others with respect.
Neglecting to Network
Networking isn't just for job seekers or salespeople. It's crucial for anyone looking to advance their career. Neglecting to build and maintain professional relationships can limit your access to opportunities and information. Aim to build a diverse network, offering support and value to others as well as seeking it for yourself.
Oversharing Information
While transparency is important, oversharing can be a mistake. Sharing sensitive information indiscriminately, especially if it's not yours to share, can break trust and damage your credibility. Be discerning about what information to share, with whom, and when.
Taking Sides in Conflicts
While conflicts are part of the office landscape, taking sides can be a risky move. It can create divisions, harm relationships, and limit your ability to work effectively with all team members. Aim to be a peacemaker and problem solver, rather than picking a side in office disputes.
Overpromising and Underdelivering
In an effort to gain favor or impress, you might be tempted to overpromise what you can deliver. However, failing to meet those promises can harm your credibility. It's better to promise less and deliver more.
References

[1] You Can't Sit Out Office Politics
[2] Office Politics Unveiled — 11 Expert Tips for Navigating the Drama With Finesse
[3] Navigating office politics
[4] 4 Tips for Navigating Office Politics
[5] An Executive Coach Explains How To Master Office Politics To Rise Through The Ranks