Developing a Personal Brand for Career Advancement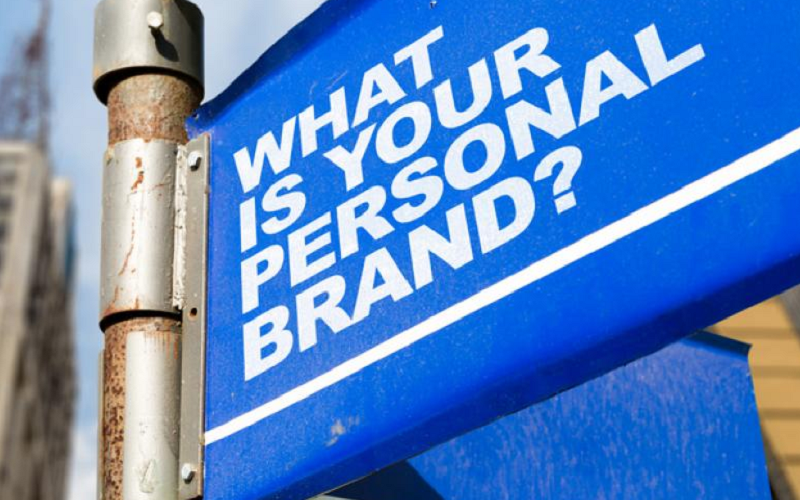 In a world increasingly driven by digital and social media, standing out from the crowd is no longer just a luxury — it's a necessity. Whether you're just beginning your professional journey or you're a seasoned veteran looking to climb further up the career ladder, one of the most powerful tools you can harness is your personal brand. But what is a personal brand exactly, and how can it propel your career advancement?
A personal brand is, in essence, your professional identity distilled. It is a culmination of your skills, experiences, values, and passions, uniquely packaged to distinguish you in your industry. Personal branding is not about concocting a false image but about understanding, honing, and communicating who you truly are and the value you bring.
Understanding Personal Branding
As we get into the world of personal branding, it's essential to first establish a common understanding of what it entails, its relevance to career advancement, and some exemplary personal brands that have reaped success.
Definition of Personal Branding
At its core, personal branding is the process of managing and optimizing the way you are presented to others. It is about identifying and communicating what makes you unique, valuable, and consistent in your professional life. It doesn't imply creating a persona or a facade. Instead, it involves showcasing your true self, your values, skills, passions, and expertise in a way that differentiates you from the crowd. It's about creating an image of yourself that you want to resonate with others, particularly those within your professional sphere.
The Relationship Between Personal Branding and Career Advancement
Personal branding and career advancement go hand-in-hand. A strong personal brand sets you apart from the competition, positions you as an expert in your field, and increases your visibility to potential employers or clients. It allows you to demonstrate the value you bring, making you a more desirable candidate for job opportunities or promotions.
A well-crafted personal brand also helps you to network more effectively, opening doors to opportunities that might otherwise be closed. It can assist you in building trust with colleagues, superiors, clients, and other industry professionals. In essence, your personal brand is a reflection of your professional identity, and when leveraged properly, it can act as a catalyst for career advancement [1].
Examples of Successful Personal Brands
There are countless examples of successful personal brands, some of which we interact with every day, even without realizing it.
Consider Elon Musk, the CEO of companies like SpaceX and Tesla. His personal brand revolves around innovation, risk-taking, and a vision for a technologically advanced future. This has not only led to the success of his companies but has also positioned him as a thought leader in his field.
Another example is Sheryl Sandberg, COO of Facebook and author of "Lean In". Her personal brand is one of empowering women in the workplace. Through her personal experiences and insights, she has become an influential figure in promoting gender equality in corporate leadership.
These examples illustrate how a strong personal brand can help you establish a reputation in your field, drive your career forward, and even impact the world at large.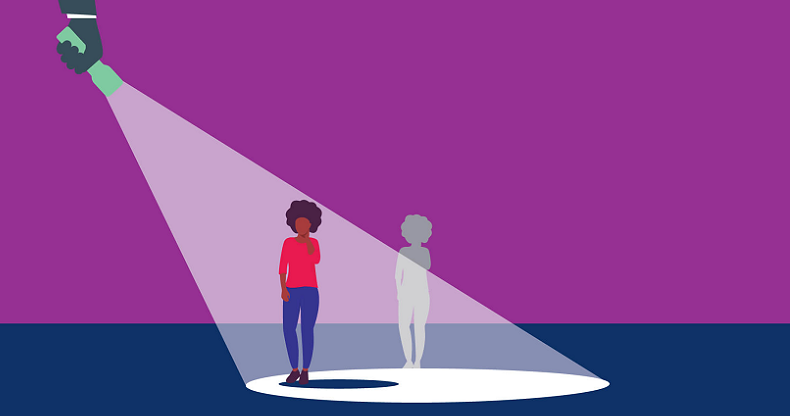 The Need for Personal Branding in Today's Career Landscape
The modern professional environment is incredibly competitive, with people continuously seeking ways to distinguish themselves. In this landscape, personal branding has emerged as a critical aspect of professional development and differentiation.
Evolution of the Job Market
The job market is constantly evolving, shaped by factors such as technological advancements, economic shifts, and changing societal values. For instance, the digital revolution has paved the way for an array of new job roles and has made the market more global. This means that professionals are often competing on a much larger scale than in the past [2].
In this ever-changing job market, personal branding offers a way to demonstrate your adaptability, highlight your unique skills, and show potential employers or clients why you're a valuable asset. It allows you to assert your individuality amidst a sea of competition and to adapt your brand to the changing demands of the market.
Increased Role of Digital Media in Career Advancement
Another reason why personal branding has become crucial is the rise of digital media. LinkedIn, personal websites, and even platforms like Instagram and Twitter have become key in professional networking, job hunting, and personal branding. In a world where anyone can search your name on the internet, it is more important than ever to manage your online image proactively.
Having a strong online personal brand can showcase your professional expertise and achievements to a global audience, opening up opportunities that might not exist in your immediate geographical location. Moreover, digital media allows you to engage with other industry professionals, learn from their expertise, and even demonstrate your thought leadership.
Differentiation in a Competitive Environment
Finally, in a world where numerous people might share your job title, personal branding allows you to highlight what makes you unique. This differentiation is crucial. Your personal brand communicates your unique skills, experiences, values, and passions that set you apart from others in your field.
A strong personal brand makes you more than just your job title; it makes you a trusted expert, a thought leader, a source of inspiration, or an agent of change. It transforms you from being just another professional in your field into someone unforgettable, thereby enhancing your career prospects.

Steps to Develop Your Personal Brand
Now that we have established the importance of personal branding in the modern career landscape, let's explore the steps to create a compelling and authentic personal brand. This process isn't about reinventing yourself, but about presenting the true essence of who you are, professionally, in a consistent and strategic manner.
Self-Reflection and Self-Understanding
The first step in creating your personal brand is understanding yourself. This involves introspection and clarity about your strengths, passions, and values.
Identifying Your Unique Strengths
Everyone has a unique set of strengths, skills, and talents that set them apart. Maybe you have a knack for strategic thinking, or you're a natural leader, or you have an incredible ability to inspire others. Take the time to identify these strengths. This self-awareness is critical in forming the foundation of your personal brand.
Understanding Your Passions and Values
Similarly, understanding your passions and values is an integral part of your personal brand. What drives you? What do you truly care about? What principles guide your professional decisions? Answering these questions helps you align your personal brand with what genuinely motivates you and defines your professional identity [3].
Establishing Your Personal Mission Statement
Once you've gained clarity on your strengths, passions, and values, the next step is to craft your personal mission statement.
What is a Personal Mission Statement?
A personal mission statement is a clear, concise articulation of what you aim to achieve professionally and how you plan to bring value to your industry. It serves as a guiding beacon for your career decisions and goals, embodying the essence of your personal brand.
How to Craft Your Own Personal Mission Statement
When creating your mission statement, consider your long-term career goals, your unique strengths, and your core values. What impact do you wish to have in your field? How will you leverage your strengths and passions to achieve this? Your mission statement should reflect these aspects.
Building Your Online Presence
In today's digital age, your online presence plays a crucial role in shaping your personal brand.
Leveraging Social Media
Social media platforms like LinkedIn, Twitter, Instagram, and even Facebook can be powerful tools for showcasing your professional expertise, interests, and achievements. Use these platforms to share valuable content, connect with other professionals, and demonstrate your thought leadership.
Creating Thought Leadership through Blogging or Vlogging
Blogging or vlogging on industry-related topics is an excellent way to establish yourself as a thought leader in your field. It not only enhances your credibility but also allows you to engage with a wider audience.
Networking and Building Relationships
Networking, both online and offline, is a key component of personal branding.
Offline Networking Strategies
Attend industry events, workshops, or conferences to meet other professionals in your field. These interactions can open doors to new opportunities, partnerships, or collaborations that can enhance your personal brand.
Online Networking Strategies
Connect with industry leaders and peers on social media platforms. Engage in meaningful discussions, comment on their posts, share your insights, and build a robust professional network.
Consistency and Authenticity
Finally, it's crucial to maintain consistency and authenticity throughout your personal branding efforts.
Ensuring Consistency Across All Platforms
Your personal brand should be consistent across all platforms and interactions, both online and offline. This includes your messaging, visual elements like logos or profile pictures, and the way you engage with others [4].
Staying Authentic and True to Your Brand
Your personal brand should be a reflection of who you truly are, not what you think others want to see. Authenticity resonates with people and helps to build trust and credibility in your professional relationships.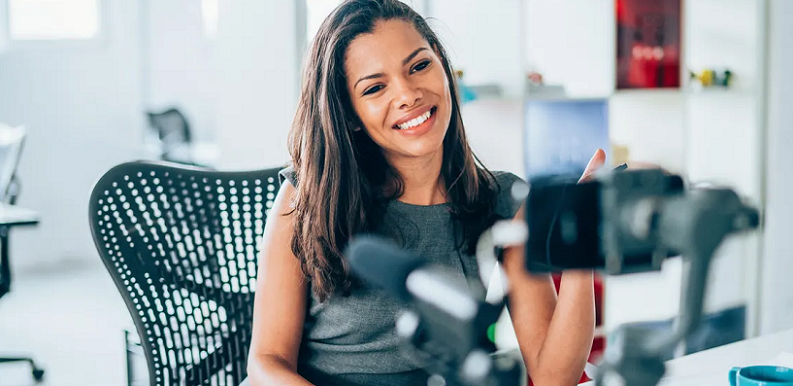 While the journey of personal branding is rewarding, it isn't without its challenges. You might face hurdles like managing your online reputation, maintaining consistency, or dealing with the fear of self-promotion.
Managing Your Online Reputation
In the digital era, your online reputation is a crucial part of your personal brand. However, maintaining a positive online image can be challenging.
Regular Monitoring of Your Digital Footprint
Your digital footprint is the trail of information you leave behind on the internet. To manage your online reputation, regularly monitor your digital footprint. Use search engines to see what information appears when your name is searched, and make necessary adjustments to ensure that your online presence aligns with your personal brand.
Handling Negative Feedback Online
Constructive criticism can provide valuable insights for improvement. However, it's essential to handle negative feedback professionally. Responding with gratitude, understanding, and a commitment to improve can turn a negative situation into an opportunity for growth.
Maintaining Consistency
Maintaining consistency in your personal brand across various platforms and interactions can be challenging but is vital for credibility.
Aligning Your Personal Brand with Your Actions
Ensure that your actions, both online and offline, align with your personal brand. This consistency builds trust and solidifies your personal brand [5].
Keeping Your Personal Brand Updated
As you grow professionally, your personal brand should evolve with you. Regularly revisit your personal brand, assess its relevance, and make necessary updates to keep it consistent with your current professional identity.
Overcoming the Fear of Self-Promotion
Many people struggle with the idea of promoting themselves, fearing they might come off as arrogant or self-centered. However, self-promotion is crucial in personal branding.
Viewing Self-Promotion as Sharing Value
Instead of viewing self-promotion as boasting, consider it as sharing value. When you share your insights, experiences, or achievements, you're contributing value to your industry and helping others learn and grow.
Seeking Feedback and Validation
Reach out to mentors, peers, or industry leaders for feedback on your personal brand. This not only provides validation but also offers insights for improvement.
Leveraging Your Personal Brand for Career Advancement
Once you've built a strong personal brand, the next step is to leverage it to fuel your career growth. Your personal brand can open doors to new opportunities, position you as a thought leader, and make you more visible in your industry.
Establishing Thought Leadership
One of the key ways to leverage your personal brand is by establishing yourself as a thought leader in your field.
Sharing Industry Insights and Original Ideas
Regularly share your insights, experiences, and original ideas through blogging, vlogging, or social media posts. This not only showcases your expertise but also helps others in your industry learn and grow.
Participating in Industry Events
Speaking at conferences, hosting webinars, or participating in panel discussions can enhance your visibility and credibility in your field, helping solidify your position as a thought leader.
Networking and Building Strategic Relationships
Networking is another critical aspect of leveraging your personal brand.
Attending Industry Events and Conferences
Industry events and conferences provide excellent opportunities for networking. Attending these can help you build strategic relationships that can propel your career forward.
Online Networking
Utilize social media platforms to connect with industry professionals. Engage in meaningful discussions, share insightful comments, and build a strong online network.
Seeking New Opportunities
Your personal brand can open doors to new opportunities that might not have been available otherwise.
Job Opportunities
A strong personal brand can catch the attention of recruiters and hiring managers, opening up potential job opportunities. Make sure your personal brand clearly communicates your skills, expertise, and value proposition.
Collaboration Opportunities
Your personal brand can also lead to collaboration opportunities with other professionals in your field. This could include joint projects, guest blogging, podcast appearances, and more.
Building Trust and Credibility
Finally, your personal brand can enhance your trust and credibility in your field.
Showcasing Testimonials and Achievements
Sharing testimonials from clients or colleagues or highlighting your achievements can boost your credibility. These serve as social proof of your skills and expertise.
Consistently Delivering Value
Continuously delivering valuable content or insights, both online and offline, builds trust with your audience and enhances your personal brand.
References

[1] How To Create a Personal Brand (And Why It's Important)
[2] The Secret to Career Success: Branding Yourself
[3] How to Build Your Personal Brand at Work
[4] Personal Branding
[5] How to Build a Personal Brand: 10 Tips