Boosting Immunity Through Nutrition: Foods that Help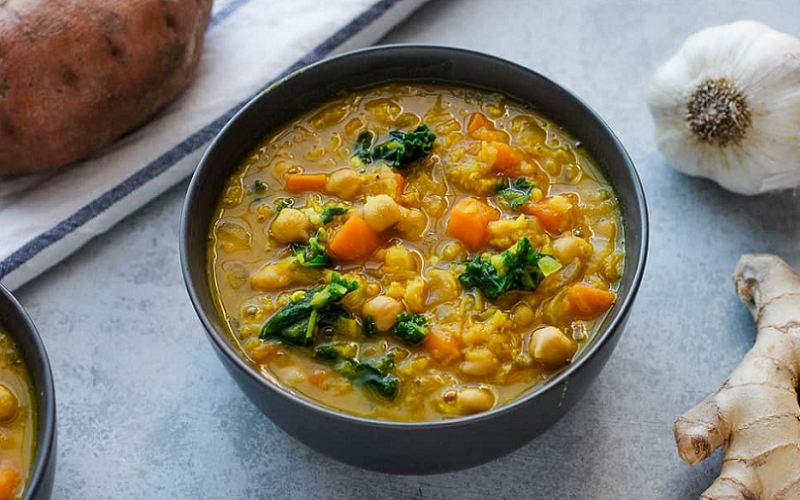 In a world where our health is becoming increasingly important, many of us are looking for effective ways to boost our immunity. Our immune system, a complex network of cells and proteins, is our body's first line of defense against infections and diseases. But did you know that the state of our immune system heavily depends on what we consume?
Yes, our nutrition plays a pivotal role in strengthening our immunity. The right foods can fortify our immune system, aiding our bodies to fight off illnesses more efficiently. Here we explore the intimate connection between nutrition and immunity, discover essential nutrients that bolster immune function, and highlight various foods that act as immune boosters.
Understanding Nutrition and Immunity
Our immune system is a complex network that protects our bodies from harmful invaders such as viruses, bacteria, and other pathogens. It's a sophisticated defense mechanism, and like any robust system, it requires the right resources to function optimally. One of these resources is nutrition. The food we eat can directly affect our immune system's strength and resilience.
Basic Connection Between Nutrition and Immune System
Our bodies are intricate systems where many processes happen concurrently and interdependently. Nutrition is one of the fundamental factors that fuel these processes, and it has a profound impact on our immune system. When we consume a balanced diet rich in essential nutrients, we provide our immune system with the building blocks it needs to generate immune cells, antibodies, and signaling molecules. These are the components that our body uses to recognize and fight off foreign invaders.
Conversely, when our diet lacks these nutrients, our immune system can weaken. This can make us more susceptible to infections and slow down our recovery from illnesses. Hence, our nutritional choices significantly influence our immune health.
Nutrients Essential for Immune Function
There are several key nutrients that our immune system requires to function optimally. Let's break them down into categories:
Vitamins
Vitamins are organic compounds that our bodies need in small quantities for various bodily functions. Some vitamins play a significant role in immunity. For example, Vitamin C is known for its immune-enhancing properties. It helps stimulate the production of white blood cells, which are critical for fighting infections.
Vitamin E is a powerful antioxidant that helps protect our cells from damage. It also regulates our immune system function. Vitamin A supports the health of our skin and tissues, both of which are first-line barriers against pathogens. Vitamin D, on the other hand, modulates our immune responses and has been linked to respiratory health [1].
Minerals
Minerals like zinc, selenium, iron, and copper are also essential for a healthy immune system. Zinc helps maintain the integrity of our skin and mucous membranes, our body's first line of defense. It also aids in cell growth and immune cell function. Selenium enhances immunity against infections, and iron is necessary for immune cell proliferation and maturation, particularly lymphocytes that help ward off infections. Copper also plays a role in promoting immune function.
Proteins
Proteins are the building blocks of life. They are necessary for the growth and repair of our body's tissues, including those involved in immunity. Proteins form antibodies that our immune system uses to bind and neutralize pathogens. A deficiency in protein can lead to a weakened immune response.
Antioxidants
Antioxidants are compounds that help protect our cells against damage caused by potentially harmful molecules known as free radicals. Several vitamins and minerals act as antioxidants, but there are other types of antioxidants as well. These include flavonoids, carotenoids, and others that are found in a variety of fruits and vegetables. By protecting our cells, antioxidants help keep our immune system strong.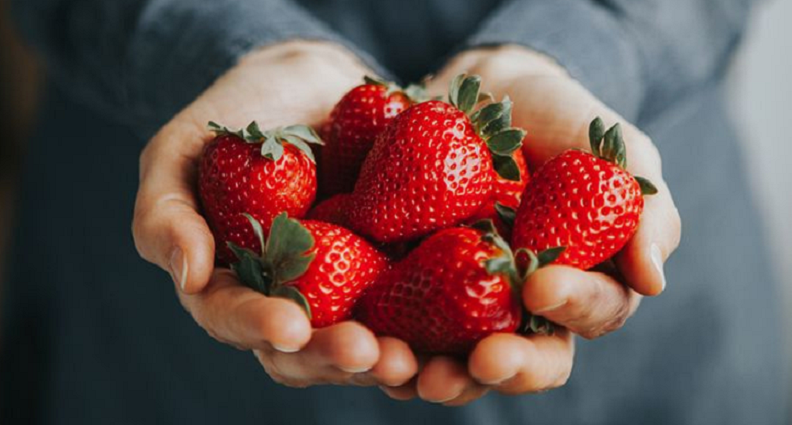 Foods to Boost Immunity
Understanding the intimate connection between nutrition and immunity sets the stage for the exciting part – identifying specific foods that can help boost our immune system. These are foods rich in the essential nutrients that support our immune function. Including them in our diets can help fortify our body's natural defenses.
Citrus Fruits: Vitamin C
Citrus fruits are well known for their high vitamin C content. This vitamin is a potent antioxidant that enhances immune function by stimulating the production of white blood cells, which are vital in fighting infections. Some of the citrus fruits you can enjoy include oranges, lemons, grapefruits, limes, and tangerines. It's best to consume these fruits fresh to maximize their nutrient content.
Broccoli: Vitamins C, E, and Antioxidants
Broccoli is a powerhouse of vitamins and antioxidants. Rich in vitamins C, A, and E, it also boasts a good amount of fiber. Additionally, broccoli is one of the best sources of sulforaphane, a plant compound with potent antioxidant and immune-boosting properties. To preserve its nutrient content, it's best to cook broccoli as little as possible — steaming is the best way to go.
Garlic: Immunity-Boosting Compounds
Garlic has been used for centuries for its medicinal properties. Its immune-boosting properties come from a concentration of sulfur-containing compounds, such as allicin. Studies have shown that garlic can enhance immune function and has antimicrobial effects [2].
Spinach: Vitamin C and Other Nutrients
Not far behind broccoli, spinach is packed with numerous antioxidants and beta carotene, which increases our immune system's infection-fighting ability. Spinach is also rich in vitamin C. Similar to broccoli, spinach retains its nutrients best when cooked as little as possible.
Yogurt: Probiotics and Vitamin D
Yogurts fortified with Vitamin D can boost our body's natural defenses. Vitamin D helps regulate the immune system and is thought to boost our body's natural defense against diseases. Additionally, yogurts are probiotics that promote a healthy gut, which is crucial for immune system function, as a substantial part of the immune system is in the gastrointestinal tract.
Almonds: Vitamin E
While vitamin C often gets the spotlight, vitamin E is key to a healthy immune system. It's a fat-soluble vitamin, meaning it requires the presence of fat to be absorbed properly. Almonds are packed with vitamin E and also have healthy fats. A half-cup serving, or 46 whole, shelled almonds, provides nearly 100% of the recommended daily amount.
Turmeric: Anti-Inflammatory and Antioxidant Benefits
Turmeric is known for its high concentration of curcumin, a compound with strong anti-inflammatory and antioxidant benefits. It can enhance immune function and has been used for years as a medicinal herb.
Green Tea: Antioxidants and Amino Acid L-Theanine
Green tea is packed with flavonoids, a type of antioxidant that enhances immune function. It also contains L-theanine, an amino acid that aids in the production of germ-fighting compounds in our T-cells.
Papaya and Kiwi: Packed with Essential Nutrients
Papayas and kiwis are loaded with essential nutrients. They contain a significant amount of Vitamin C. Papaya also has a digestive enzyme called papain that has anti-inflammatory effects, and kiwi is also rich in folate, which is necessary for the production of certain cells in the immune response [3].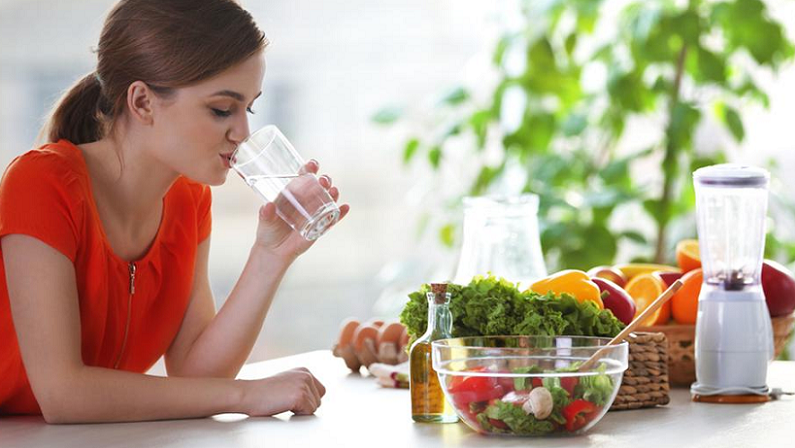 Integrating Immunity-Boosting Foods into Your Diet
Now that we're familiar with a variety of foods that can bolster our immune health, it's essential to know how to integrate these nutritious items into our daily diets. It's not just about consuming these foods individually but about incorporating them into balanced meals that offer a combination of different nutrients.
Creating Balanced Meals
Creating balanced meals involves mixing different food groups so that our bodies receive a variety of nutrients. Start by including a source of protein in each meal – this could be lean meat, fish, eggs, or plant-based proteins like legumes and tofu. Next, add a serving or two of fruits and vegetables. Choose colorful, varied produce to benefit from different types of vitamins, minerals, and antioxidants. These can include the immunity-boosting foods we discussed in the previous section.
Don't forget about whole grains and healthy fats. Whole grains such as brown rice, quinoa, and whole-grain bread provide dietary fiber that aids digestion and contributes to a healthy gut microbiome, which is vital for our immunity. Healthy fats, like those from avocados, nuts, and olive oil, are necessary for absorbing fat-soluble vitamins, including immune-important vitamins A and E.
Here's a simple example of a balanced meal incorporating immunity-boosting foods: Grilled salmon (protein and vitamin D), quinoa (whole grain), a side of steamed broccoli (vitamin C, E, antioxidants), and a drizzle of olive oil (healthy fats) [4].
Simple Recipes Incorporating Immunity-Boosting Foods
Creating recipes with immune-boosting foods can be both fun and nutritious. Here are a few easy ideas:
Citrus Berry Smoothie: Blend a combination of fresh oranges, strawberries, and kiwi, with a bit of yogurt for a vitamin C-packed start to your day.
Garlic Turmeric Stir-fry: Stir-fry your choice of lean protein (chicken, tofu, shrimp) with garlic and colorful veggies like bell peppers and broccoli. Season with turmeric and a touch of black pepper to enhance curcumin absorption.
Almond and Spinach Pesto Pasta: Blend spinach, basil, almonds, garlic, olive oil, and parmesan to create a nutrient-rich pesto. Stir through whole grain pasta for a satisfying meal.
Green Tea-infused Oats: Prepare your morning oats with steeped green tea instead of water or milk for a healthy twist. Top with blueberries and almonds for added antioxidants and vitamin E.
Remember, variety is key to a nutrient-rich diet. Try to incorporate as many different immune-boosting foods as you can in your meals.
Healthy Snack Ideas
Snacks are also an opportunity to boost our immunity. Here are some healthy, immune-boosting snack ideas:
Yogurt and Papaya Bowl: Top your yogurt with diced papaya and a sprinkle of chia seeds for a vitamin C and probiotics-rich snack.
Almonds and Oranges: A handful of almonds paired with an orange can provide a quick, satisfying snack packed with vitamin E and C.
Veggie Sticks with Hummus: Slice raw broccoli, bell peppers, and carrots to dip in hummus. This snack is rich in fiber, protein, and various vitamins.
Turmeric Latte: Mix warm milk (dairy or plant-based), a teaspoon of turmeric, a dash of black pepper, and a sweetener of choice for a comforting, immune-boosting beverage.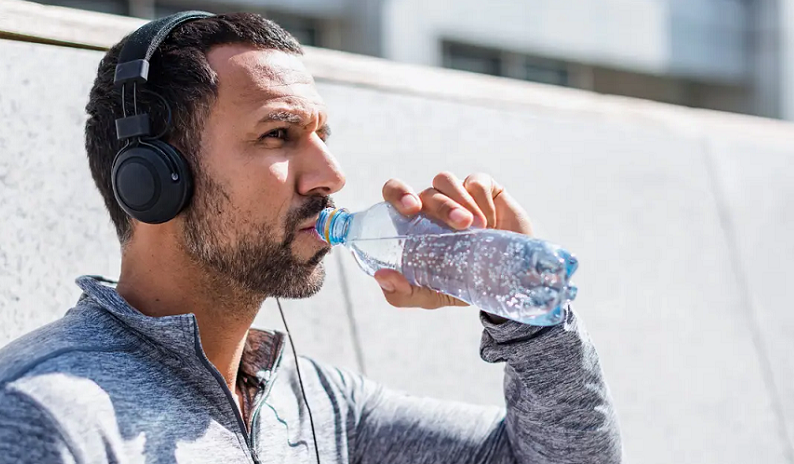 The Role of Hydration and Immunity
While we've focused primarily on food and nutrients so far, there's another crucial aspect of nutrition that plays a significant role in our immune health: hydration. Water is fundamental to our overall health, and that includes our immune system.
The Importance of Hydration to the Immune System
Water is the main component of our bodies, making up about 60% of our body weight. It's involved in numerous bodily functions, including the transportation of nutrients and oxygen to cells, removal of waste products, regulation of body temperature, and the functioning of organs and tissues. These processes are crucial for our overall health and wellbeing, and that includes our immune health [5].
Water aids in the production of lymph, a fluid that circulates through the lymphatic system, carrying immune cells to different parts of the body. When we're dehydrated, the flow of lymph can slow down, impairing the immune system's function.
Additionally, hydration is essential for maintaining the health of our mucosal linings in the lungs and digestive tract. These linings act as a barrier against pathogens, so keeping them moist and healthy is a crucial aspect of our immune defense.
Tips for Staying Hydrated
Ensuring adequate hydration is simple yet highly effective in supporting our immune system. Here are some tips to stay hydrated:
Drink Regularly Throughout the Day: Don't wait until you're thirsty to drink water. Keep a bottle of water nearby and take regular sips throughout the day.
Hydrate with Foods: Many fruits and vegetables, such as cucumbers, watermelon, oranges, and strawberries, have high water content and can contribute to your hydration.
Limit Dehydrating Drinks: While it's okay to enjoy beverages like coffee and alcohol in moderation, be mindful that they can dehydrate the body. Balance them out with plenty of water.
Drink More in Certain Situations: When it's hot, or you're exercising, you'll need to drink more water to compensate for the additional fluid loss.
Hydrating Herbal Teas: Herbal teas can be a great way to stay hydrated, especially in colder weather. Try options like chamomile, peppermint, or green tea.
Water is often overlooked, but it's an essential pillar of our immune health. By keeping ourselves well-hydrated, we're providing our immune system with the support it needs to function optimally.
Common Myths About Immunity and Nutrition
When it comes to nutrition and immunity, there's a lot of information floating around, and not all of it is accurate. Some misconceptions can even lead to unhealthy behaviors. Therefore, it's crucial to separate fact from fiction to make informed decisions about our health.
Myth 1: "Superfoods" Alone Can Boost Immunity
The term "superfood" is often used to describe foods with high nutrient densities, like the ones we discussed earlier. However, the idea that eating a single "superfood" can single-handedly boost immunity is a myth. The immune system requires a variety of nutrients to function optimally, and no single food can provide all of them. Therefore, it's essential to consume a balanced and varied diet.
Myth 2: You Can "Detox" Your Immune System
There's a common misconception that you can "detox" your immune system to enhance its function. However, the body already has efficient systems (like the liver, kidneys, and skin) for detoxifying harmful substances. Rather than attempting to "detox," a more effective approach is to support these systems by maintaining a healthy lifestyle – eating a nutrient-rich diet, staying hydrated, getting regular exercise, and ensuring adequate sleep.
Myth 3: Large Doses of Vitamin C Can Prevent Colds
Vitamin C is crucial for immune health, but the idea that taking large doses can prevent colds is not supported by science. While it may shorten the duration of a cold slightly, it does not appear to reduce the chances of catching one. The key is to consume adequate, not excessive, amounts of Vitamin C regularly as part of a balanced diet.
Myth 4: Starve a Fever, Feed a Cold
This old adage suggests that you should eat when you have a cold and avoid food when you have a fever. However, this advice is not scientifically grounded. In both cases, the body needs energy and nutrients to fight off the infection. If you're feeling sick, it's essential to listen to your body, eat if you're hungry, and maintain hydration.
Myth 5: Supplements Can Replace a Healthy Diet
While dietary supplements can help fill nutritional gaps, they cannot replace a healthy diet. Real foods offer a complex network of nutrients and fiber that supplements can't replicate. Therefore, supplements should not be used as a substitute for a diverse, nutrient-rich diet.
References

[1] Nutrition and Immunity
[2] Support your immune function with good nutrition
[3] 11 Foods That Boost Your Immune System
[4] How to Keep Your Immune System Healthy
[5] The relationship between nutrition and the immune system