Self-awareness and Emotional Intelligence: Understanding Your Emotional Responses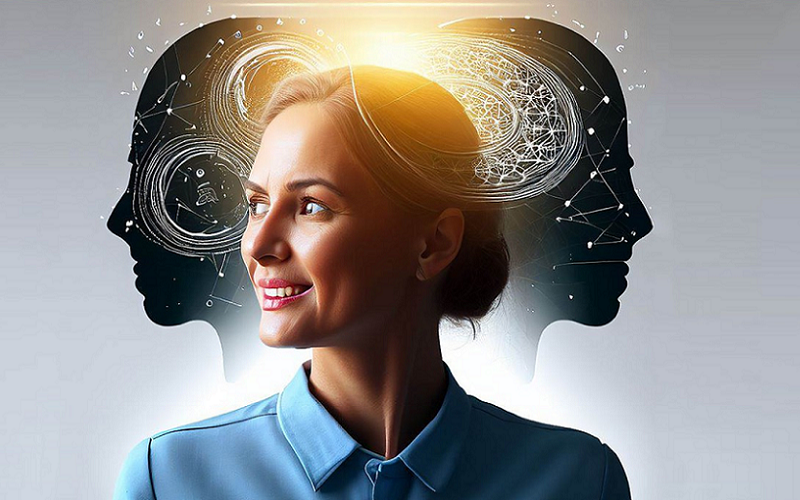 In the vibrant tapestry of human experience, our emotions play a defining role. They color our thoughts, influence our decisions, and shape our interactions with the world around us. But how deeply do we truly understand these emotional responses? This understanding lies at the heart of Emotional Intelligence, a concept that has gained significant traction over the last few decades. Among the core facets of Emotional Intelligence is Self-Awareness – the ability to recognize and understand our own emotions, and in turn, comprehend how they affect our thoughts, behaviors, and relationships.
Here we examine the dynamic interplay between Self-Awareness and Emotional Intelligence. We explore the intricacies of emotional responses, why they matter, and how honing your self-awareness can lead to improved emotional intelligence.
What Is Emotional Intelligence?
As we set out on this journey to understand emotional intelligence, let's take a moment to define what we mean by the term. Its origins, components, and why it holds such crucial importance in our daily life and career success.
Definition and Origin of Emotional Intelligence
Emotional Intelligence, often abbreviated as EI or EQ (Emotional Quotient), is a term that was popularized in the mid-1990s by psychologist and author Daniel Goleman, although its roots can be traced back to earlier psychological research. It refers to an individual's ability to identify, understand, and manage their own emotions as well as the emotions of others. Emotional Intelligence is the capacity to be aware of our feelings and those of others, to distinguish between different emotions, to label them appropriately, and to use this information to guide our thinking and behavior.
The Five Components of Emotional Intelligence: Brief Overview
Goleman's model of emotional intelligence is divided into five main components:
Self-awareness: This is the ability to recognize and understand personal moods and emotions and their effects on others.
Self-regulation: This involves controlling or redirecting disruptive emotions and impulses and adapting to changing circumstances.
Motivation: This is a passion to work for reasons that go beyond money or status and a propensity to pursue goals with energy and persistence.
Empathy: This is the ability to understand the emotional makeup of other people and treat them according to their emotional reactions.
Social skills: This involves proficiency in managing relationships and building networks.
Each of these components, when combined, shapes an individual's emotional intelligence. However, for the purpose of our discussion, we will focus primarily on self-awareness [1].
Importance of Emotional Intelligence in Daily Life and Career Success
Emotional intelligence transcends the boundaries of personal and professional life. In our personal relationships, emotional intelligence allows us to navigate conflicts, understand others, and communicate effectively. It fosters empathy, helps us connect with others on a deeper level, and leads to fulfilling, strong relationships.
In the workplace, emotional intelligence is equally vital. It has been linked with better team collaboration, improved leadership, and heightened job performance. Individuals with high emotional intelligence are often more adept at managing stress, navigating organizational politics, and leading others – skills that contribute significantly to career success.
increase-self-awareness-and-eq
emotional-response-role-self-awareness
understanding-self-awareness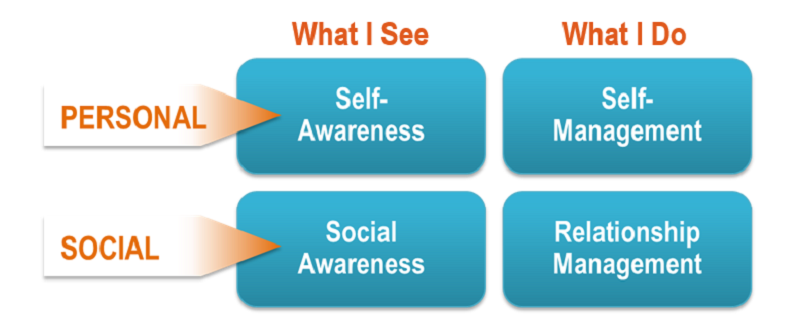 Understanding Self-awareness: The Core of Emotional Intelligence
Now that we've established a foundational understanding of emotional intelligence, let's delve into one of its crucial components—self-awareness. This section will explore the concept of self-awareness, why it is fundamental to emotional intelligence, and its unique relationship with our emotional responses.
Detailed Explanation of Self-Awareness
Self-awareness is the conscious knowledge of one's own character, emotions, desires, and motivations. It involves understanding our strengths and weaknesses, our drives and personalities, our habits and values. It's like holding up a mirror to ourselves, reflecting not only our physical exterior but also the emotions, thoughts, and behaviors that shape our inner world.
Self-awareness goes beyond simply recognizing our emotions. It involves understanding the source of these emotions and how they influence our thoughts and actions. It enables us to predict our emotional responses to certain situations and to better understand why we behave the way we do.
Why Self-Awareness Is Fundamental to Emotional Intelligence
You may wonder, why is self-awareness so crucial to emotional intelligence? The answer lies in the deep and intimate relationship between our emotions and how we respond to the world.
Without self-awareness, it's like navigating a ship without a compass. We might find ourselves carried away by strong emotional currents, unable to understand why we're feeling a certain way or how to effectively manage these feelings. This lack of understanding can lead to reactive behaviors and emotional outbursts that damage our relationships and hinder our personal growth [2].
However, when we're self-aware, we can recognize and understand our emotional triggers. We're better equipped to handle our emotional reactions and can choose to respond rather than react to challenging situations. This ability to manage our emotions is the very essence of emotional intelligence.
The Relationship Between Self-Awareness and Emotional Responses
Our emotional responses are like signals, shedding light on our needs, desires, and concerns. They offer valuable insights into our inner emotional landscape. However, these signals can be misinterpreted or ignored without self-awareness.
When we are self-aware, we can accurately interpret these emotional signals and understand what they're trying to communicate. This understanding empowers us to address our emotional needs and manage our responses effectively.
For instance, if we are aware that we're feeling anxious about a presentation, we can take steps to prepare better and manage our anxiety. If we're feeling frustrated with a team member, understanding this emotion can help us communicate our concerns in a constructive manner.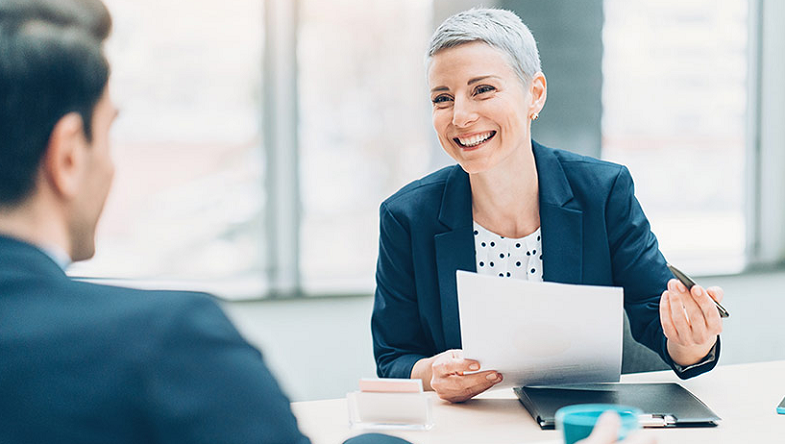 The Role of Emotional Responses in Self-awareness
Having recognized the importance of self-awareness in emotional intelligence, let's turn our focus to the role of emotional responses within this context. Emotional responses can be powerful indicators of our feelings and attitudes towards certain situations. Understanding them can significantly enhance our self-awareness, and by extension, our emotional intelligence.
Overview of Different Emotional Responses and Their Impact
Emotional responses encompass a wide spectrum, from joy and excitement to fear and sadness, from anger and frustration to calm and contentment. Each emotional response triggers unique physiological changes in our bodies, shapes our perceptions, and influences our behavior.
For instance, feeling joy often results in increased energy, a positive outlook, and a propensity to engage with others. On the other hand, experiencing anger might lead to a higher heart rate, a narrower focus on the source of anger, and potentially aggressive behaviors.
Understanding these emotional responses and their associated effects is crucial for better managing our reactions and for creating a balanced emotional landscape [3].
How Emotional Responses Inform Self-Awareness
Our emotional responses serve as valuable informants about our inner emotional state. For instance, recurring feelings of stress may point to a need for better work-life balance or improved stress management techniques. Regular bouts of anger may suggest unresolved issues that require attention and resolution.
By paying close attention to our emotional responses, we can garner deeper insights into our feelings, attitudes, and values. This process helps to enhance our self-awareness by enabling us to understand our emotional patterns and triggers.
How Understanding Your Emotional Responses Can Improve Your Emotional Intelligence
As we deepen our understanding of our emotional responses, we empower ourselves to manage our emotions more effectively. Instead of being swept away by strong emotional currents, we can step back, understand the source of our emotions, and choose a more measured response.
This ability to regulate our emotions is a key aspect of emotional intelligence. It enables us to navigate complex emotional landscapes, whether they be our own or those of others, with greater ease and skill.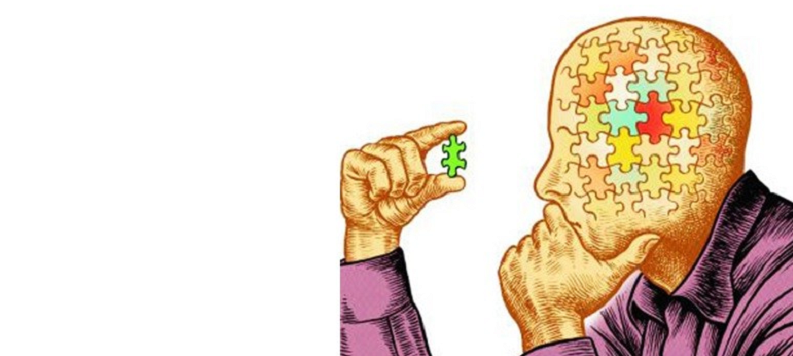 Practical Steps to Increase Self-awareness and Understanding Emotional Responses
After understanding the critical role of self-awareness and emotional responses in emotional intelligence, the question arises – how can we enhance our self-awareness and better understand our emotional responses?
Mindfulness as a Tool for Enhancing Self-Awareness
Mindfulness is a powerful tool for increasing self-awareness. It involves paying attention to our present experience in a focused and non-judgmental way. By practicing mindfulness, we can observe our emotions as they arise, without getting caught up in them.
You can practice mindfulness through various methods, such as mindfulness meditation, mindful eating, or simply focusing on your breath. Regularly practicing mindfulness can help you become more aware of your emotions as they occur, enhancing your self-awareness over time [4].
Journaling for Emotional Exploration
Journaling is another effective way to enhance self-awareness. It offers a safe space to express and explore your emotions. By writing about your experiences, thoughts, and emotions, you can gain valuable insights into your emotional patterns and triggers.
You could start by writing for a few minutes each day, reflecting on your emotional experiences. Over time, you might begin to notice patterns in your emotional responses, which can provide further insights into your emotional landscape.
Effective Communication and Listening to Understand Others' Emotional Responses
Listening to others and effectively communicating your own emotions can significantly enhance your understanding of emotional responses. Active listening can help you better empathize with others' emotions, enhancing your interpersonal emotional intelligence.
Similarly, openly communicating your emotions can provide insights into your own emotional responses. Expressing your emotions to others can often help to clarify them, fostering a deeper understanding of your own feelings.
Therapy and Coaching for Deeper Insight into Emotional Patterns
Therapy or coaching can provide professional guidance to explore your emotional responses. Therapists and coaches are trained to help you delve deeper into your emotional patterns, helping you gain a greater understanding of your emotional responses.
This could involve discussing past experiences, exploring your reactions to certain situations, or identifying potential emotional blind spots. Through this process, you can gain deeper insights into your emotional landscape and enhance your self-awareness.
The Role of Feedback in Uncovering Blind Spots
Finally, receiving feedback from others can be invaluable in increasing self-awareness. Other people can often provide a different perspective on our behaviors and reactions, helping us identify blind spots in our self-awareness.
This could involve seeking feedback from friends, family, or colleagues about your emotional responses. Remember, the goal is not to judge or criticize, but to gain a better understanding of yourself.
The Positive Impact of Greater Self-Awareness on Emotional Intelligence
Having explored practical ways to enhance self-awareness and understand our emotional responses, let's shift our focus to the benefits of this deeper self-awareness. The influence of heightened self-awareness stretches across various aspects of life, promoting positive change, enhanced relationships, and personal growth.
Improved Emotional Regulation and Decision Making
With greater self-awareness, we are better equipped to manage our emotions. Understanding our emotional responses allows us to identify and address emotional triggers, reducing the likelihood of impulsive reactions. We're able to pause, reflect on our feelings, and choose a measured response rather than reacting hastily [5].
Furthermore, our decision-making process is largely influenced by our emotions. With greater self-awareness, we can understand how our emotions might be swaying our decisions and ensure that we're making balanced, rational choices.
Enhanced Relationships and Communication
Heightened self-awareness can significantly improve our relationships. As we understand our emotions better, we can communicate them more effectively to others, reducing misunderstandings and fostering deeper connections.
Additionally, self-awareness often promotes empathy, as understanding our own emotions can help us to understand and empathize with the emotions of others. This empathy can strengthen our relationships, encouraging more meaningful and fulfilling connections with those around us.
Increased Empathy and Understanding of Others
As we have mentioned, empathy is closely linked with self-awareness. By understanding our own emotional landscape, we are better equipped to understand and respect the emotions of others. This can foster stronger relationships, promote compassionate actions, and help us navigate interpersonal conflicts more effectively.
Personal Growth and Self-Improvement
Lastly, self-awareness is a crucial aspect of personal growth. Understanding our emotional responses can reveal areas for self-improvement, highlight potential blind spots, and help us identify unhelpful patterns of behavior.
References

[1] What Self-Awareness Really Is (and How to Cultivate It)
[2] What Is Self-Awareness? (+5 Ways to Be More Self-Aware)
[3] Emotional Intelligence – 12 Ways to Improve Your Self-Awareness in the Workplace
[4] Improving Self-Awareness Increases Your Emotional Intelligence
[5] The importance of self-awareness and emotional intelligence in young adults