Improving Your Emotional Intelligence for Better Relationships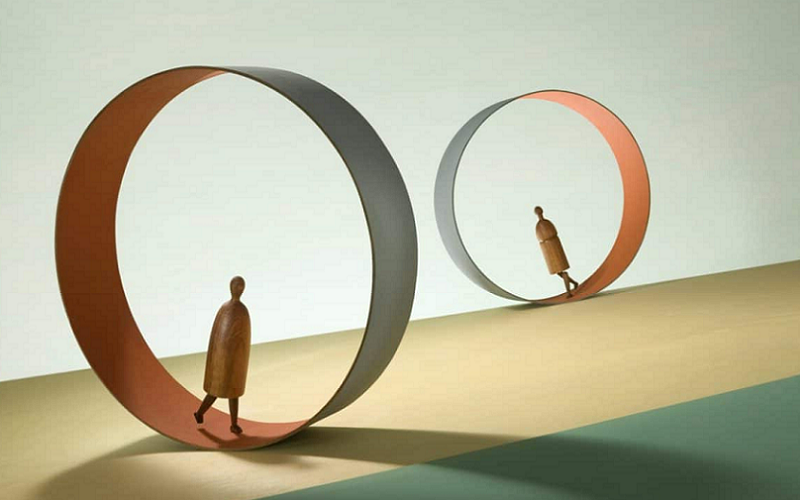 Emotional Intelligence (EI) is the capacity to recognize, understand, manage, and use our own emotions in positive ways to relieve stress, communicate effectively, empathize with others, overcome challenges, and defuse conflict. It goes beyond academic intelligence; it's about the personal, emotional, and social competencies that influence our ability to succeed in coping with environmental demands and pressures.
In relationships, whether they're personal or professional, Emotional Intelligence acts as a bridge, facilitating deeper connections, improving communication, and fostering mutual understanding. But how do we strengthen this bridge? How do we enhance our Emotional Intelligence to yield stronger, healthier, and more fulfilling relationships?
Understanding Emotional Intelligence
Before we explore how to improve our Emotional Intelligence, it's essential to understand what it is and what it encompasses. Emotional Intelligence is not merely being "in touch" with our feelings. It is a broad term that involves understanding our emotions, managing them effectively, and empathizing with the emotions of others to create a positive interaction.
The Five Components of Emotional Intelligence
Emotional Intelligence is generally divided into five key components, each playing a unique role in how we understand ourselves and interact with others. Let's take a closer look at these elements.
Self-Awareness
This is the foundation of Emotional Intelligence. It's the ability to recognize and understand our own emotions, their triggers, and their impact on our thoughts and behavior. It's about being able to "tune in" to our feelings at any given moment and understand how they're connected to our reactions.
Self-Regulation
Once we're aware of our emotions, the next step is managing them. Self-regulation is about controlling our emotional reactions, adapting to changing circumstances, and handling our feelings appropriately. It doesn't mean suppressing our emotions but expressing them in a balanced, mature, and effective way.
Motivation
This aspect of Emotional Intelligence deals with the emotional tendencies that either facilitate or hinder our progress towards our goals. It involves using our desires and ambitions to drive our actions, showing resilience in the face of setbacks, and maintaining a positive outlook.
Empathy
Arguably one of the most important components of Emotional Intelligence, empathy is the ability to understand and share the feelings of others. It enables us to connect on a deeper level, offering support and building stronger relationships [1].
Social Skills
Lastly, this component encompasses the skills needed to handle and influence our interactions with others effectively. It involves clear communication, conflict management, teamwork, and the ability to build and maintain healthy relationships.
The Role of Each Component in Relationships
Understanding these components individually is just the first step; the real insight comes from realizing how they intertwine and interact, particularly in the context of relationships.
Self-awareness allows us to understand our feelings within a relationship and how our actions affect others. Self-regulation helps us manage our reactions to relationship challenges, maintaining a constructive and respectful discourse even during conflicts. Motivation fuels our drive to maintain and improve our relationships, pushing through challenges and obstacles. Empathy allows us to connect with our partner's feelings, creating a bond of understanding and shared experiences. Finally, social skills enable us to navigate the dynamics of relationships, fostering better communication, and resolving conflicts effectively.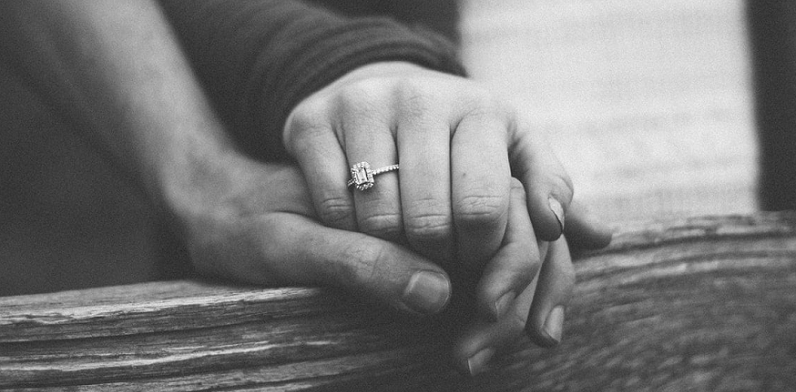 The Relationship Between Emotional Intelligence and Successful Relationships
Having explored the components of Emotional Intelligence, let's now delve into the implications of Emotional Intelligence in our relationships. Relationships, whether personal or professional, demand the best of our emotional skills. The ability to manage our emotions and understand those of others is what lays the foundation for successful, fulfilling relationships.
Emotional Intelligence as a Predictor of Relationship Success
Emotional Intelligence is increasingly recognized as a significant predictor of relationship success. It can influence how we communicate, solve problems, resolve conflicts, and build deeper connections with our partners, friends, or colleagues.
High Emotional Intelligence fosters open communication, promotes understanding, and leads to better conflict resolution—all critical aspects of a successful relationship. On the other hand, low Emotional Intelligence can lead to misunderstandings, conflict, and dissatisfaction. The ability to comprehend and control our emotions, as well as empathize with the emotions of others, forms the cornerstone of healthy, thriving relationships.
Real-Life Examples Demonstrating the Importance of EI in Relationships
Consider, for instance, a couple in a disagreement. A partner with high Emotional Intelligence can recognize their own emotions and control their reactions, preventing an escalation. They can also understand their partner's feelings, leading to a more empathetic response and ultimately, a more productive resolution.
In a professional setting, a team leader with high Emotional Intelligence can recognize team members' emotions, respond to their concerns appropriately, and motivate them effectively, thereby creating a more harmonious, productive working environment. These examples demonstrate the profound impact Emotional Intelligence can have on our relationships [2].
Benefits of High EI in Personal and Professional Relationships
High Emotional Intelligence comes with a myriad of benefits in both personal and professional relationships. It fosters greater understanding, improved communication, and deeper connections. It helps us navigate conflicts, comprehend the needs and feelings of others, and respond to them effectively.
In personal relationships, this means greater intimacy, satisfaction, and longevity. In professional relationships, it can mean better teamwork, improved job performance, and a more positive work environment.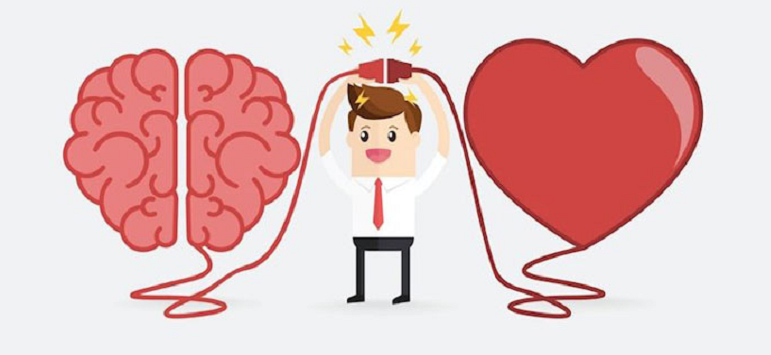 Assessing Your Emotional Intelligence
Recognizing the importance of Emotional Intelligence in fostering successful relationships, the next step is to evaluate our current level of Emotional Intelligence. This self-assessment allows us to identify our strengths and areas for improvement, creating a roadmap for personal growth.
Identifying Areas of Strength and Weakness
Everyone has different levels of proficiency in the various components of Emotional Intelligence. You might find that you're highly self-aware but struggle with self-regulation, or you're naturally empathetic but need to work on your social skills. It's important to recognize these variances without judgment; this is not an exercise in self-criticism, but a step towards self-improvement.
Tools and Techniques for Self-Assessment
There are several ways to assess your Emotional Intelligence. Questionnaires and online assessments, such as the Emotional Intelligence Appraisal, can offer an overview of your Emotional Intelligence levels. However, remember that self-assessment also involves introspection. Reflect on past experiences, particularly challenging ones, and try to identify how you reacted emotionally. Did you recognize your emotions? Were you able to manage them effectively? How did you respond to the emotions of others?
In addition, consider seeking feedback from others. People who know you well can often provide valuable insights into how you handle emotions and interact with others. This external perspective can complement your self-assessment and provide a more comprehensive understanding of your Emotional Intelligence [3].
Importance of Honest Self-Evaluation
Honest self-evaluation is crucial in this process. It can be tempting to gloss over our weaknesses or give ourselves more credit than due. However, a realistic assessment is essential for meaningful growth. This isn't about being hard on yourself; it's about understanding where you are so you can plan where you want to go.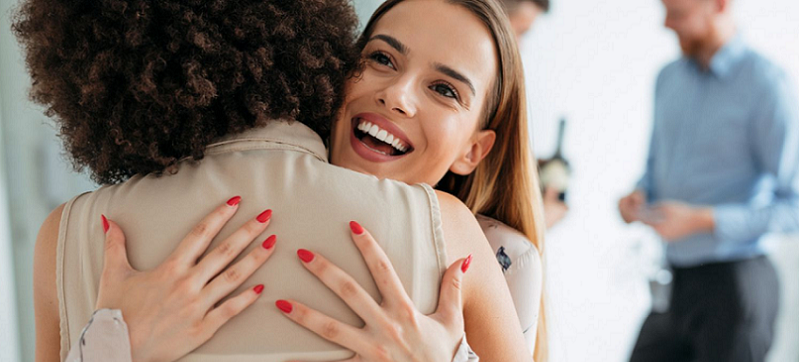 Strategies to Improve Emotional Intelligence
After assessing your Emotional Intelligence and identifying areas for improvement, it's time to explore strategies that can help you enhance your Emotional Intelligence. Like any skill, Emotional Intelligence can be improved with time, effort, and the right practices. Here are some strategies, tailored to each component of Emotional Intelligence, that can guide you on this journey.
Enhancing Self-Awareness
Improving self-awareness is the starting point for enhancing Emotional Intelligence. This is about understanding your emotions, recognizing their triggers, and acknowledging their impact on your behavior.
Techniques for Greater Self-Reflection
Journaling is an effective tool for self-reflection. By writing down your thoughts, feelings, and reactions to different situations, you can identify patterns and triggers in your emotions. Regularly reflecting on these entries can provide insights into your emotional landscape.
Mindfulness Practices
Mindfulness involves staying in the present moment, observing your thoughts and feelings without judgment. Practices like meditation, deep breathing, or simply taking a few minutes each day to check in with your feelings can significantly improve your self-awareness.
Cultivating Better Self-Regulation
Once we become more aware of our emotions, the next step is learning how to manage them effectively.
Stress Management Techniques
Stress can often trigger strong emotions. Techniques such as progressive muscle relaxation, guided imagery, and physical activity can help manage stress levels, allowing for better emotional control [4].
The Role of Self-Discipline
Self-regulation often involves resisting impulsive behavior. Building self-discipline, whether through setting and maintaining a routine, committing to personal goals, or practicing patience, can significantly improve your ability to regulate your emotions.
Boosting Motivation
Emotional Intelligence also involves using our emotions towards achieving our goals. This inner drive is what we refer to as motivation.
Goal Setting and Personal Growth
Setting realistic, achievable goals and tracking your progress can boost your motivation. Celebrating small wins along the way also promotes a positive outlook.
Encouraging Intrinsic Motivation
Intrinsic motivation comes from within, driven by personal growth, satisfaction, or the joy of doing something. Identify what truly motivates you and focus on these aspects to fuel your drive.
Developing Empathy
Empathy is a cornerstone of Emotional Intelligence. It's about understanding and sharing the feelings of others.
Active Listening and Communication Skills
When interacting with others, strive to really listen to what they're saying. Acknowledge their feelings and express understanding. This not only demonstrates empathy but also fosters deeper connections.
Cultivating Compassion and Understanding
Try to put yourself in the other person's shoes. This doesn't mean you have to agree with them, but understanding their perspective can promote empathy and improve your relationships.
Improving Social Skills
Effective social skills allow us to interact with others in a way that respects their emotions and ours.
Effective Communication and Conflict Resolution Techniques
Clear communication is key in any relationship. Practice expressing your thoughts and feelings honestly and respectfully. When conflicts arise, aim for resolution rather than victory, seeking a compromise that respects everyone's feelings.
Building Healthy Boundaries and Respectful Interactions
It's important to establish and respect personal boundaries. This not only safeguards your own emotional health but also respects the emotional space of others, creating a more balanced and respectful interaction.
Tips for Implementing Emotional Intelligence in Your Relationships
Now that we have explored various strategies to improve Emotional Intelligence, let's consider how you can apply these skills in your relationships. Incorporating Emotional Intelligence into your daily interactions can significantly enhance the quality of your connections, both personally and professionally.
Personal Relationships
Emotional Intelligence plays a vital role in deepening personal connections, be it with family, friends, or romantic partners. Here are a few tips for implementing Emotional Intelligence in your personal relationships:
Communicate Openly and Honestly
Express your feelings clearly and directly, but always with respect for the other person's feelings. This helps to avoid misunderstandings and fosters trust in the relationship [5].
Practice Active Listening
Show genuine interest in the other person's thoughts and feelings. Respond with empathy and understanding, validating their emotions without judgment.
Manage Conflicts Constructively
Disagreements are a part of every relationship. The key is to handle them in a way that respects everyone's feelings. Seek to understand the other person's perspective and find a compromise that works for everyone.
Show Appreciation Regularly
Express gratitude and appreciation often. Recognizing and valuing the contributions of others can go a long way in strengthening your relationships.
Professional Relationships
Emotional Intelligence can also greatly enhance your professional relationships, leading to better teamwork, higher job satisfaction, and a more positive work environment. Here are some ways to implement Emotional Intelligence in your professional life:
Be a Team Player
Cooperate with your colleagues and respect their inputs. Collaboration is a hallmark of a successful team and requires recognizing and valuing everyone's emotions.
Handle Criticism Gracefully
Feedback, even when it's negative, is an opportunity for growth. Accept it gracefully, manage your emotions effectively, and use it as a stepping stone to improve.
Lead with Empathy
If you're in a leadership position, leading with empathy can boost morale and increase productivity. Understand your team members' feelings and challenges, and support them as needed.
Maintain Professional Boundaries
While it's important to connect with colleagues on a personal level, maintaining professional boundaries is crucial. It helps keep interactions respectful and balanced.
References

[1] Improving Emotional Intelligence (EQ)
[2] How to be an Emotionally Intelligent Partner: Focus on Relationship Management
[3] How to Improve Your Emotional Intelligence
[4] Emotional Intelligence in Relationships – Couples Activities
[5] Emotional Intelligence Skills: What They Are & How to Develop Them